SteemFest: A community too great to fail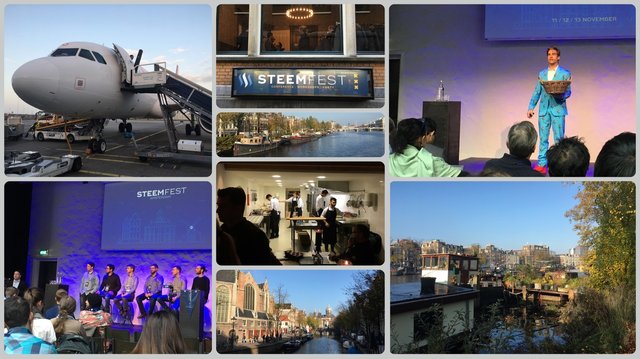 Not much can be added from my side to all the euphoric posts of the past days about the SteemFest. Except for saying that I share all the excitement to 100%!
SteemFest was a wonderful experience and I feel privileged and lucky that I can consider my self being a member of this founding community - like all of you, who are reading this. So much enthusiasm, friendliness, diversity of skills and intelligence!
From this plurality of awesomeness something great will arise - I´m more convinced than ever!
I would like to share one moment with you, which really enthused me as it made me realize how Steemit had become an actual reality:
Some of you may be familiar with my #localgemsafari posts. In this series you can send me to coordinates within a certain perimeter, and I report back with my camera whatever I find remarkable there.
In one episode, steemian artist @shortcut had sent me to the Bird´s Eye Jazz Club in Basel, Switzerland. When I had arrived, I noticed a graffiti on the wall next to the club´s entrance:

The message "Revolte heisst Leben / Revolt means life" reminded me of an earlier post of @shortcut, which made me believe that he may relate well with this slogan. And so I captured it for him.
And then, at the SteemFest I found out that @shortcut not only liked that slogan, but that he had taken the efforts to create his own design of it to actually print it on a shirt!!!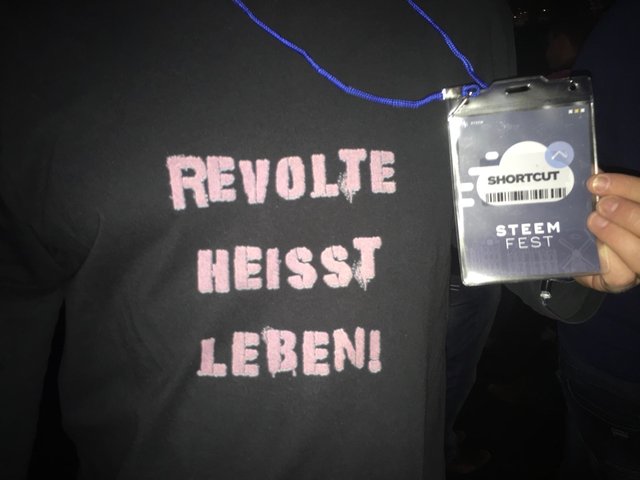 For me that was really a light-bulb-moment in which I realized that we Steemians are not just a number of users who spend some time on a new platform, but a community of actual people who start having a real-life impact on each others.
That´s simply fantastic!
Steem on friends, great magic waits ahead of us!
shaka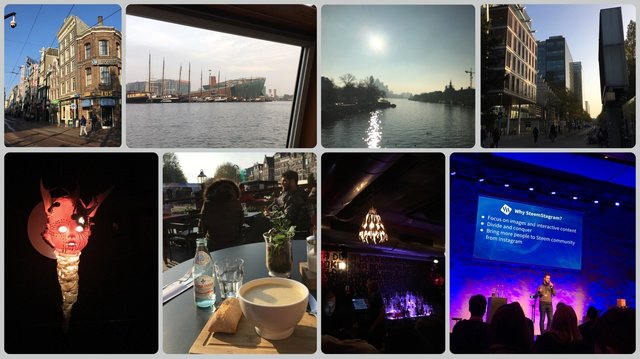 ---

This is a 100% SP post!
---