Good day, Steemians! Dia bom, Steemians!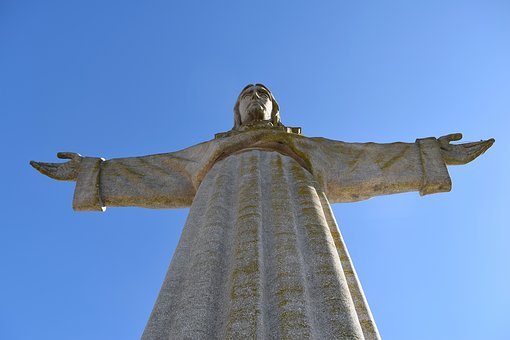 Check out my headshot on the SteemFest² site, right next to the guy who's not even on Steemit 😂 ...or perhaps he just doesn't disclose his username...does martin smolka = @berniesanders?!?! 😈  ...Whatever, if you're changing the world in real life bernie smolka, it's all good. 
My real question is who will make the creamy & delicious SteemFest² Speakers POGS????



As you'll notice, the @gardenofeden is coming strong this year with myself, @everlove, AND @quinneaker!!! 
To help us prep, I have even more valuable phrases in Portuguese to share,
à la Google translate:
| English Phrase | Portuguese Translation |
| --- | --- |
| Are you ready? | Você está pronto? |
| Are you really ready? | Você está realmente pronto? |
| Are you really, really, really ready??? | Você realmente, realmente, realmente pronto? |
| Because it doesn't get any realer than Quinn. | Porque não é mais real do que o Quinn. |
| We shall see! | Veremos! |
| We're about to bless it up all over Lisbon. | Estamos prestes a abençoá-lo por toda Lisboa. |
| PLEASE let's get on with building a whole new world, one in which we take care of each other and love each other and respect each other and support each other and feed, clothe, house each other and meet each other in true presence and stop fighting each other and competing with each other and let's live in peace and harmony already PLEASE for the love of fuck! | POR FAVOR, vamos continuar construindo um mundo completamente novo, um em que cuidemos uns dos outros e nos amemos, respeitemos uns aos outros, nos apoiem e nos alimentemos, nos vestimos, nos entrelazemos e nos conheçamos em verdadeira presença e paremos de lutar um ao outro e competem uns com os outros e vivamos em paz e harmonia, POR FAVOR, por amor de foda! |
| There is nothing from the old system that works. | Não existe nada do antigo sistema que funciona. |
| We have to start over; we have to do something that's never been done before. | Temos de começar de novo; Nós temos que fazer algo que nunca foi feito antes. |
| All of the solutions already exist. | Todas as soluções já existem. |
| We already have everything we need. | Nós já temos tudo o que precisamos. |
| We just have to do it. | Nós apenas temos que fazê-lo. |
| Now, who wants to play POGS?! | Agora, quem quer jogar POGS ?! |
and this:
and this:
which I am in no way affiliated with.


A huge THANK YOU to all those making this event possible, accessible, and affordable for us! THANK YOU, THANK YOU, THANK YOU, THANK YOU to the facilitators, donors, ticket contest giveaway hosts, and generous supporters:
 @ned, @dantheman, @aggroed, @ausbitbank, @benjojo, @blueorgy, @edb,@ericvancewalton, @firepower, @good-karma, @gringalicious, @gtg,@hitmeasap, @kevinwong, @lichtblick, @mariandavp, @timcliff,@shenanigator, @skapaneas, @userperson321, @walterjay, @quinneaker, @abit, @arhag, @blocktrades, @pharesim, @riverhead, @smooth, @wackou, @joseph, @theprophet0, @richardcrill, @blueorgy, @benjojo, @steemfestdreams, @aggroed, @knozaki2015, @ausbitbank, @stellabelle, @cervantes
and of course His Steemajesty @roelandp! 
See you in Lisbon!!!
💛 Sara!