Day and nights slowly begin to mix up and seem to start and stop at random intervals. Yes yes! Only 3.5 weeks till SteemFest 2!
Headlines!
In this post: New names added to the SteemFest² site
SteemFest's HF Hotels dedicated booking site closed, as announced before. No worries: Book directly through HF Hotels or via Booking.com. Act fast as prices will not go lower....
Come 1 day early and join the SteemFest Blockchain Hackathon on Wednesday 1 November 9 AM, open to Designers, Conceptors, Developers, Creators, Thinkers and Humans!
In this post: Pop up Art Gallery in LX Factory, looking for your artwork: Art At SteemFest.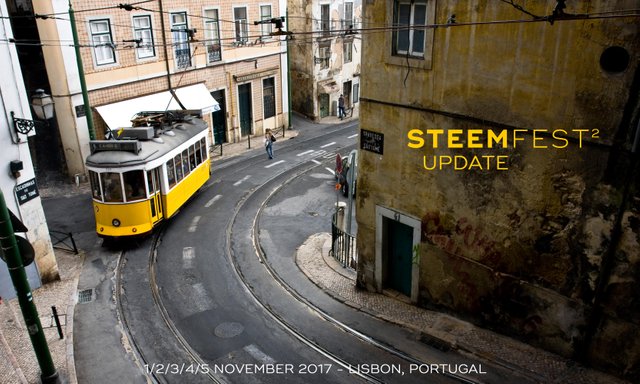 New names talking / performing at SteemFest² announced:
---
Week updates
Last week's wedding in Greece was nice, albeit having truly Dutch weather at the couple's wedding instead of a nice Greek sun. However both gf and I had shimmering fever / flu for all week and then a late evening flight with our 1.5 y/o son was quite the hell :) I was so happy when were finally home :) First world problems, I know.
This week was about making some printable stuff for SteemFest, visa invitation letters, calling with Lisbon, finding suppliers for print stuff, arranging temporarily package storage space and many one-on-one talks on Steemit.chat, Telegram, Whatsapp etc.
Two days ago I had a 10 minute interview with Business News Radio, a national broadcaster, about SteemFest, Steem and Dtube, which was cool! Listen here (dutch).
With 7+ venues where the events happens it all brings in some logistics and back&forth mailing. Hey! I already received the lanyards & event wristbands here in Amsterdam. Will forward them to Lisbon prior to our departure in 2 weeks time, to have them in time at the event.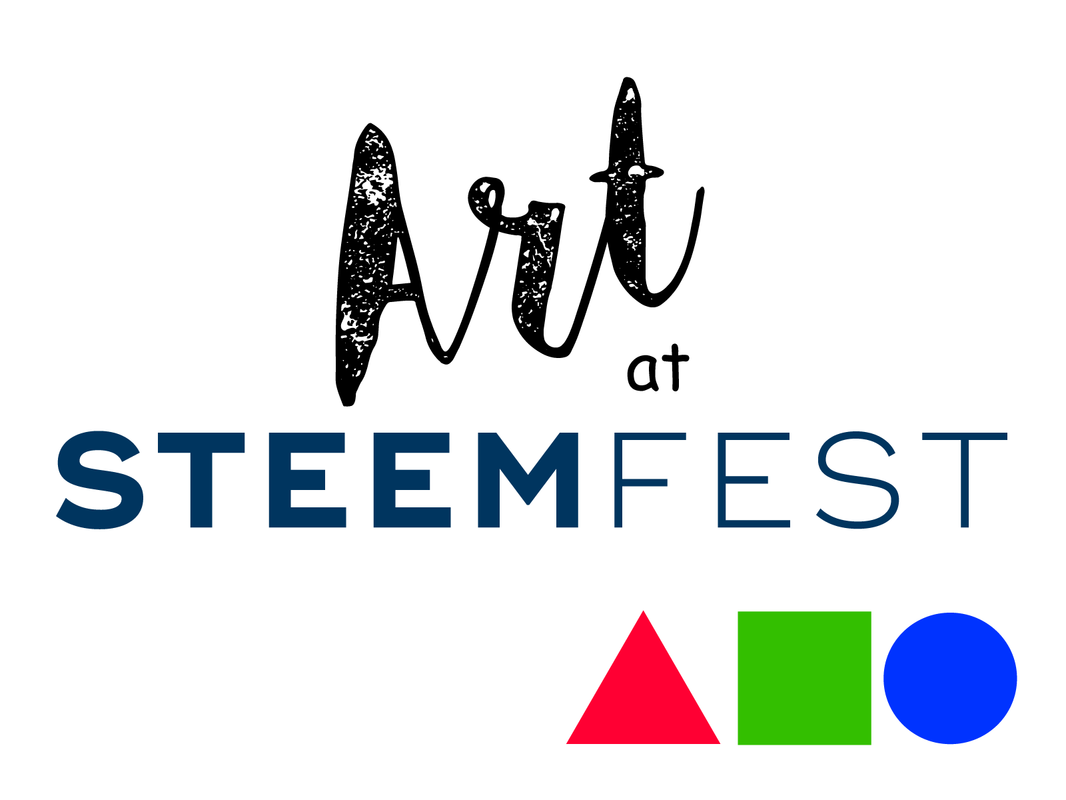 Art at SteemFest is back, and how!
At the base of Ponte de 25 Abril, on former textile factory grounds, nowadays called
LX Factory
will host a
Pop Up Art Gallery with the exposition: 'Art at SteemFest' for the complete duration of the event from 1 to 5 november!
Very close to where the
SteemFest Blockchain Hackathon
will take place!
The owners of LX Factory came up with this place and together with help of @everlove, @paolobeneforti, @skapaneas, @opheliafu, @toonpunk, @voronoi, @prc, @kolatz, @silviabeneforti, and @timsaid this will become a nice creative hub, especially during the DIY Citytrip Weekender. The gallery will be open to the public and mainly visited by Steemians during the 4/5 november DIY Citytrip Weekender ofcourse as on 2/3 November people are 'somewhat' busy with the main conference.
There will be prints, projections, screens with artworks by fellow Steem artists. You could opt to join a photowalk on saturday by @timsaid, or an art workshop by @opheliafu. Maybe work together on a canvas and more!
Calling all Steem Artists!
Want to be considered to be part of the exposition? Either in print or on a screen? Supply your work of art (drawing / painting / photograph) which you want to have at display on SteemFest. (1 work per user, so pick your personal best / favorite).
How can you apply?
Supply a HIGH RESOLUTION (printable, so really high resolution (1024 pixels wont work, lets go for 4000 pixels minimum) version of your work and your Steem username, the title of your work, year of creation, and country of residence via this form.
Notes
Submitting won't guarantee your work will be displayed at SteemFest
By submitting your work you give us, organisation of SteemFest the right to reproduce your work whether digitally or in print for the purpose of displaying it at SteemFest 2017. You retain all rights ofcourse.
Have a great weekend!
---
Liquid rewards from this posts go to @SteemFest