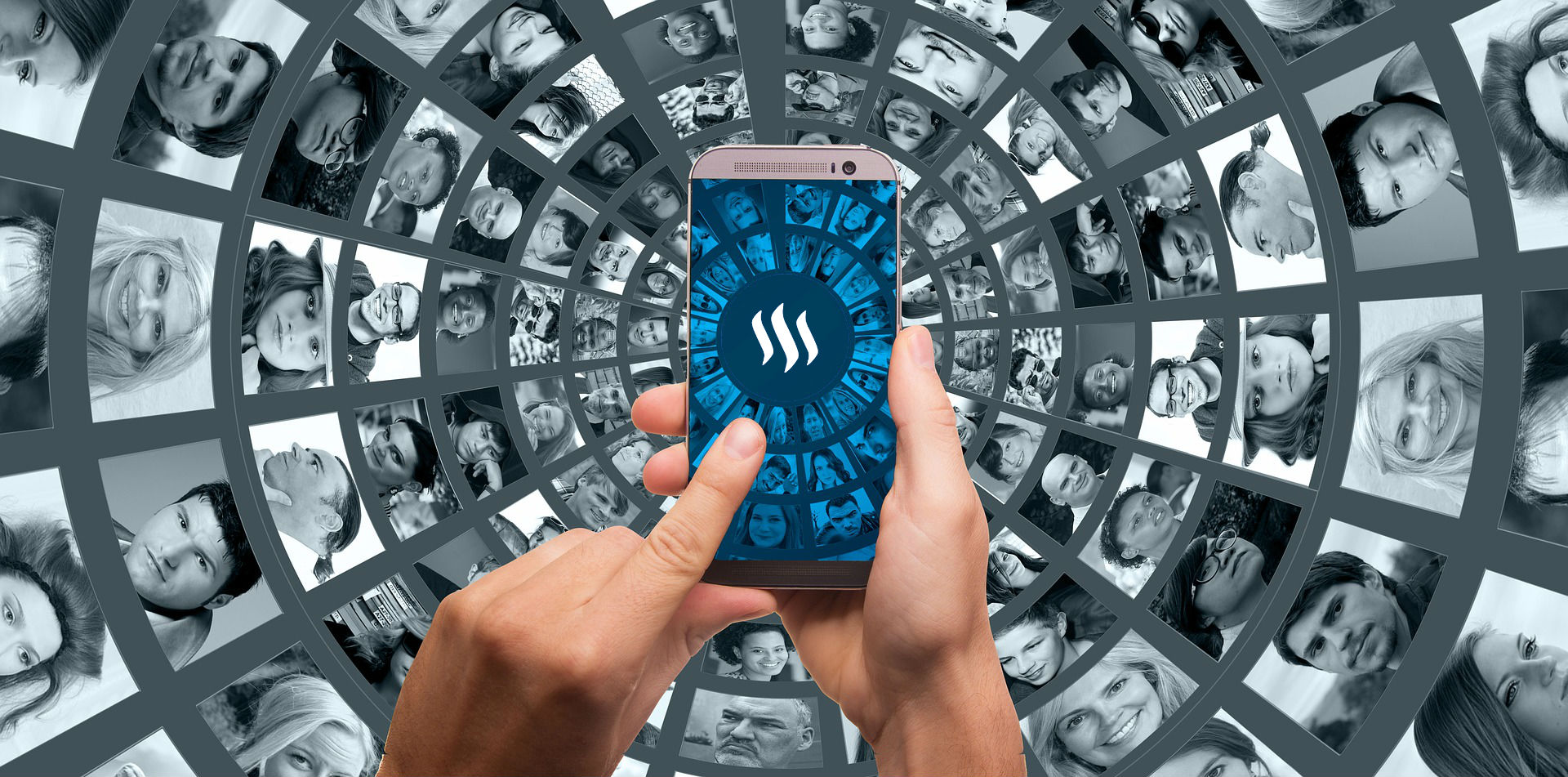 I am absolutely loving the beautiful people who are active in TSE right now! Thank you all!
Stats
| Category | Change | Total |
| --- | --- | --- |
| Current Member Count | +31 | 257 |
| Admin Count | 0 | 16 |
| Spammers Banned | 0 | 3 |
| Bots | 0 | 6 |
| Voice Chats | 0 | 3 |
| Text Chats | 0 | 12 |
| Categories | 0 | 1 |
Details:
So far @richardcrill is still the only admin to add any new admins.
@jacobts changed the name of his improv focused category from"Yes And" to "The Living Arts'
We recored the second TSE podcast with craig bot!
Bots:
Rhythm(music bot)details
The Steem Experience(welcome bot)
Poll Bot
@banjo(steem/crypto price bot by @inertia)
Curiosity(impressive bot by @gyzimo)*
Craig(recording bot) details*
Voice Chats:
Voice Chat/Radio
Gaming Corner
Dev
Text Chats:
general
post-promotion
dev
dlive
dtube
dmania
trading-room-floor
zappl
admin-chat
dsound
introduceyourself
smart_media_tokens
Categories
The Living Arts*
Screen Shot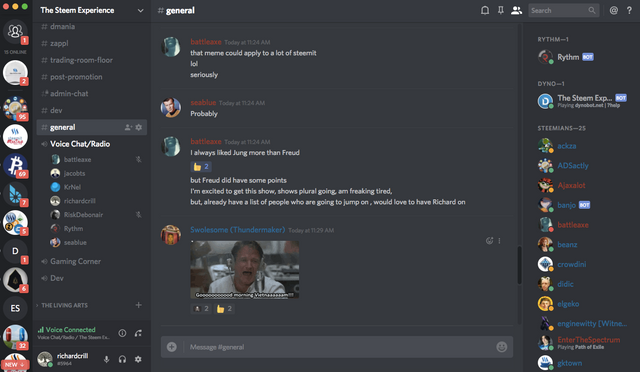 Big Thank You to @krnel and everyone that has been hanging out
@krnel joined us for the The Steem Experience 002 and it was a really great discussion all around. I particularly liked his input in the conversation and I am glad to see he is hanging around in voice a lot now!
We are still getting a lot of new people with questions about signing up and alternative, instant account creation. So a big thank you to everyone who has been helpful and answering questions for everyone.
Last night people were playing such awesome music, I danced more than I have in years!
Previous posts about The Steem Experience by @richardcrill
Introducing: The Steem Experience
Update 1
Update 2
Update 3
Update 4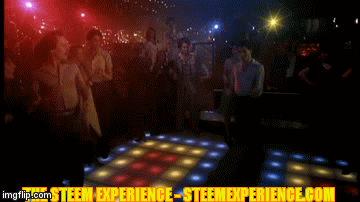 by @seablue
You can also join by going to http://steemexperience.com/