The SteemPi project is going at full Steem!
We want to share what we are planning to bring to you in the future versions of SteemPi!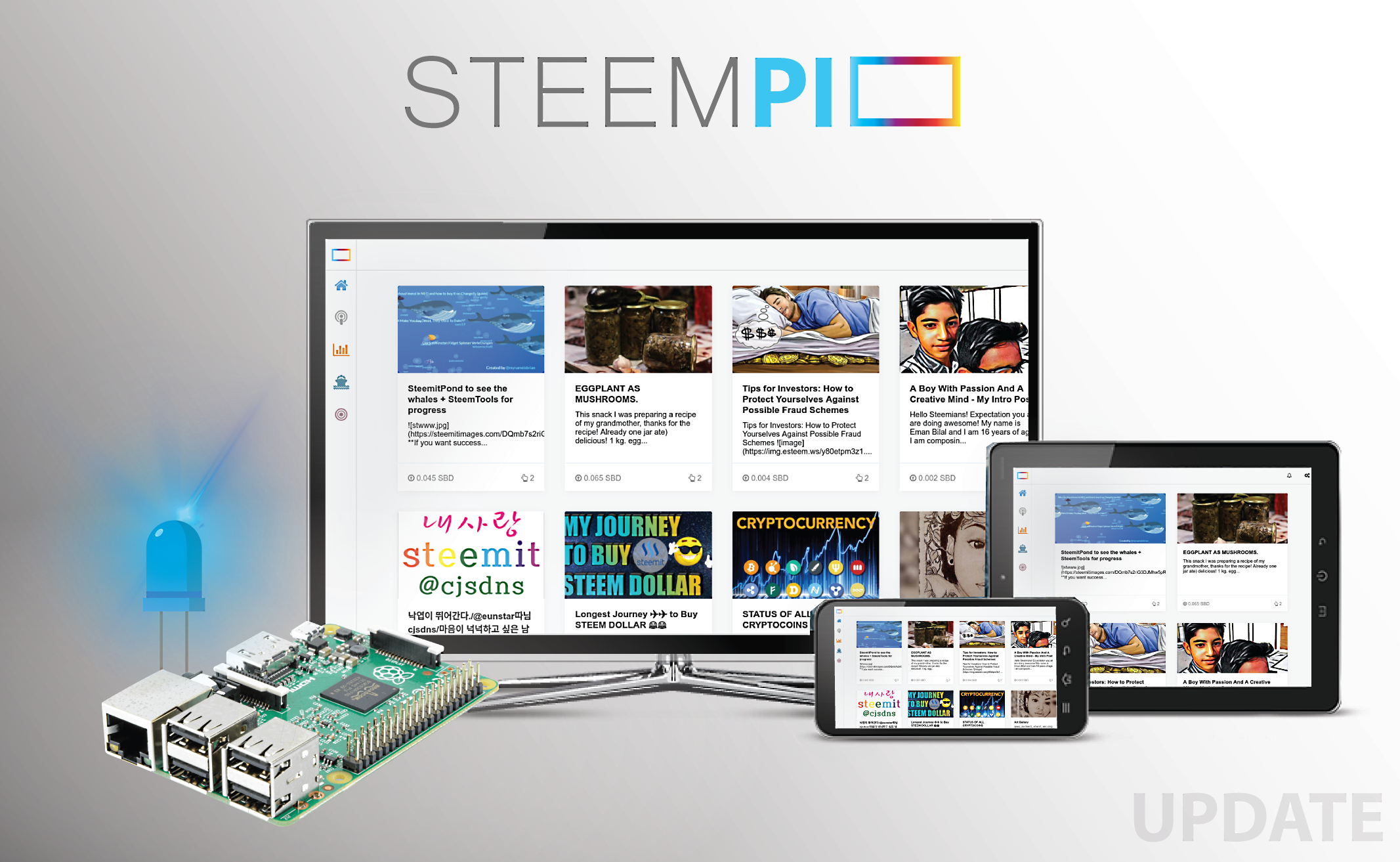 Over time people use there big TVs less for Cable content and much more for internet content, the ideology of SteemPi is to bring Steemit to your TV in combination with Entertainment and Smarthome like features.
Google, Apple and Amazon also knows, that we use and want to use our living room TV's with internet content, and they came up with custom expansive TV box hardware and software. (, ...and paid services)
TV-Box products
Google - Android TV (Tvs, Nvidea shield, Mii box)
Apple - Apple TV
Amazone - Fire tv

With the release of SteemPi v1.0 we have made the first steps for Steemits own TV box and we have big plans for it!
In opposite of the above mentioned commercial TV boxes SteemPi is free, open, and much more flexible! and connects with the Steem Blockchain!
For example we don't have any monthly subscriptions and are not planning on doing subscriptions because it is against the ideology of SteemPi, We offer you our software for free and it will work on a variety of inexpensive hardware which enables many people to own one.
We are working on the next release, and SteemPi will become more functional and pretty, and with your support and feedback we can make it into a even better TV-Box.
Ideas and features
Ideas and features we are working on and thinking about to implement into SteemPi.
Pre assembled SteemPi boxes
SteemPi Software is free, and you need to install it by yourself, Some people maybe not want to do the setup processes, and not want to go out and find and order all parts left and right, and for them we are also thinking to offer a pre assembled and installed Steempi box.

Giveaway(s)
We are looking into a SteemPi giveaway, so be sure to follow @techtek and @dehenne if you want to get one for free.

Steemit
One of the most important SteemPi features on your TV is to have a useful Steemit interface that focuses on: The things you like to read and view, and allows you to keep track of your favorite Streemians as well. Interacting with the content could be a later step in the development.

Led Notifications
Also a very important function, and works even when your tv is turned off. We want to implement more LED light notifications for different Steemit account activities. For example led notifications for: Upvotes and Transfer.

Crypto dashboard
Stay up to date with the latest new, watch bitcoin transaction, see live price ticker info and more.

Entertainment
We would like SteemPi to have more entertainment as well and are looking at hometheater and game console functionality (Kodi, Emustation)

Webinterface Settings
We want you to be able to do most of the configuration from within the webiterface (no coding needed)

NAS (Network Attached Storage) functionality, SteemPi could be your personal cloud / fileserver. You could expand its memory with a big SD card or USB-sticks.

Text to speech
SteemPi did already speak her first few words, but we want to "expand her vocabulary" by connecting her with the Steem blockchain and make her read out the things the moment they happen.
SteemPi could maybe in the future say: "Hi dehenne i have a new message for you, Techtek replied to you: Great post!"

Interface and Navigation
Beside mouse and keyboard, we also look into controlling the interface with USB gamepads and your TV-remote.
We test and optimize the interface to work smooth on your tv and other mobile devices.
To integrate the above ideas and features in the best possible way, the next version of SteemPi will have a lot of new system improvements. for example, the interface will be much more attractive and engaging and works smooth but its will not be demanding the resources of the Pi.
Technical details about the upcoming version of the SteemPi interface
The new system improvement are:
We developed a new and better module system. Which can enable other developers to create and extend the features of SteemPi. A Tutorial how you can write your own modules can soon be found on our new SteemPi Wiki.

We have completely redesigned the User Interface. It's now much more flexible and prepared for the future, and it fits very nicely on top of our modular system, which allows and ensures better integration of new extensions and functionaries.

With the new gettext integration the SteemPi Interface can be set to multiple languages, besides German and English, we will release Dutch and Mandarin as well. Translations are now a small thing and we hope we can offer SteemPi in many more languages.

The first modules needed to be rewritten and are now adapted to the new API

The biggest new improvement is that we have integrated a feed module which connect with Steem to get content from the blockchain, the feed module can present this data in a nice way into the new SteemPi Interface.
Feed module
We have a lot in mind with the new feed module and it will become one of the most important modules of SteemPi and have a primary place in the interface.
With the Feed module, we want to make it possible to configure your own personalized news feed, with the content you don't want to miss.
Set specific tags and add in specific users and get the latest posts matching your filters, presented on your TV!
Screenshot of the new SteemPi interface: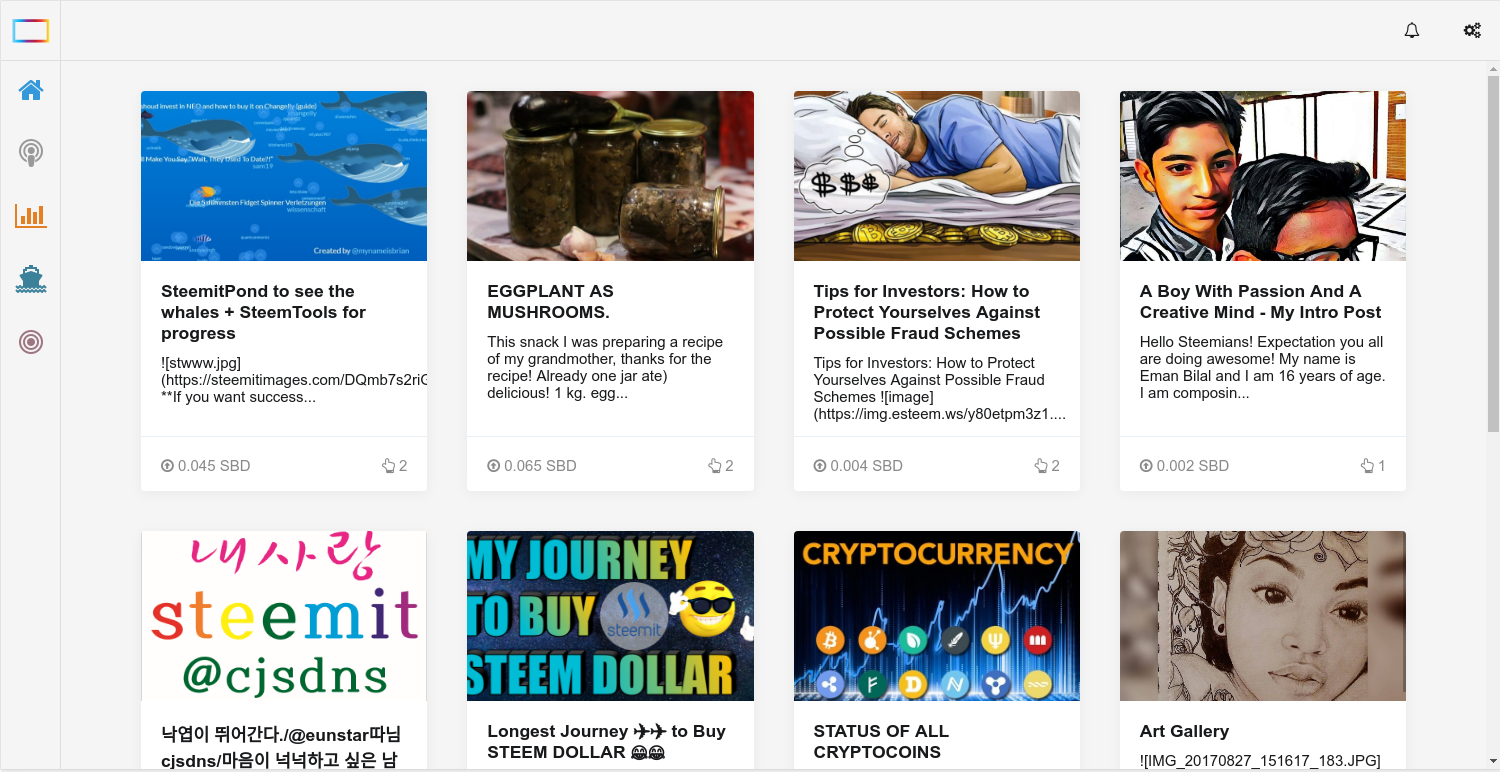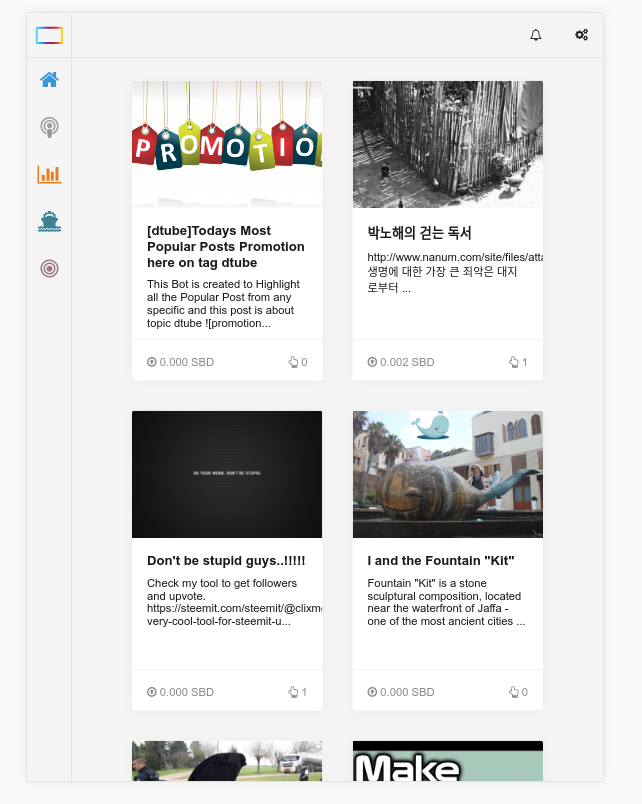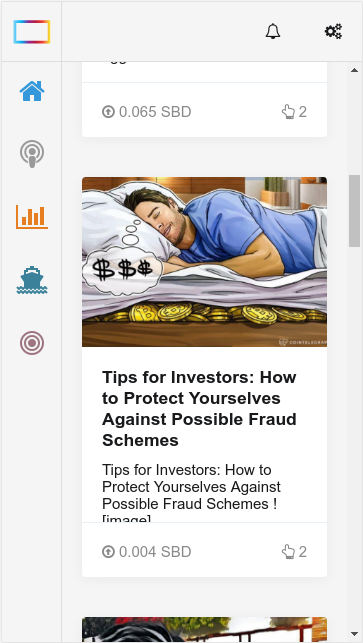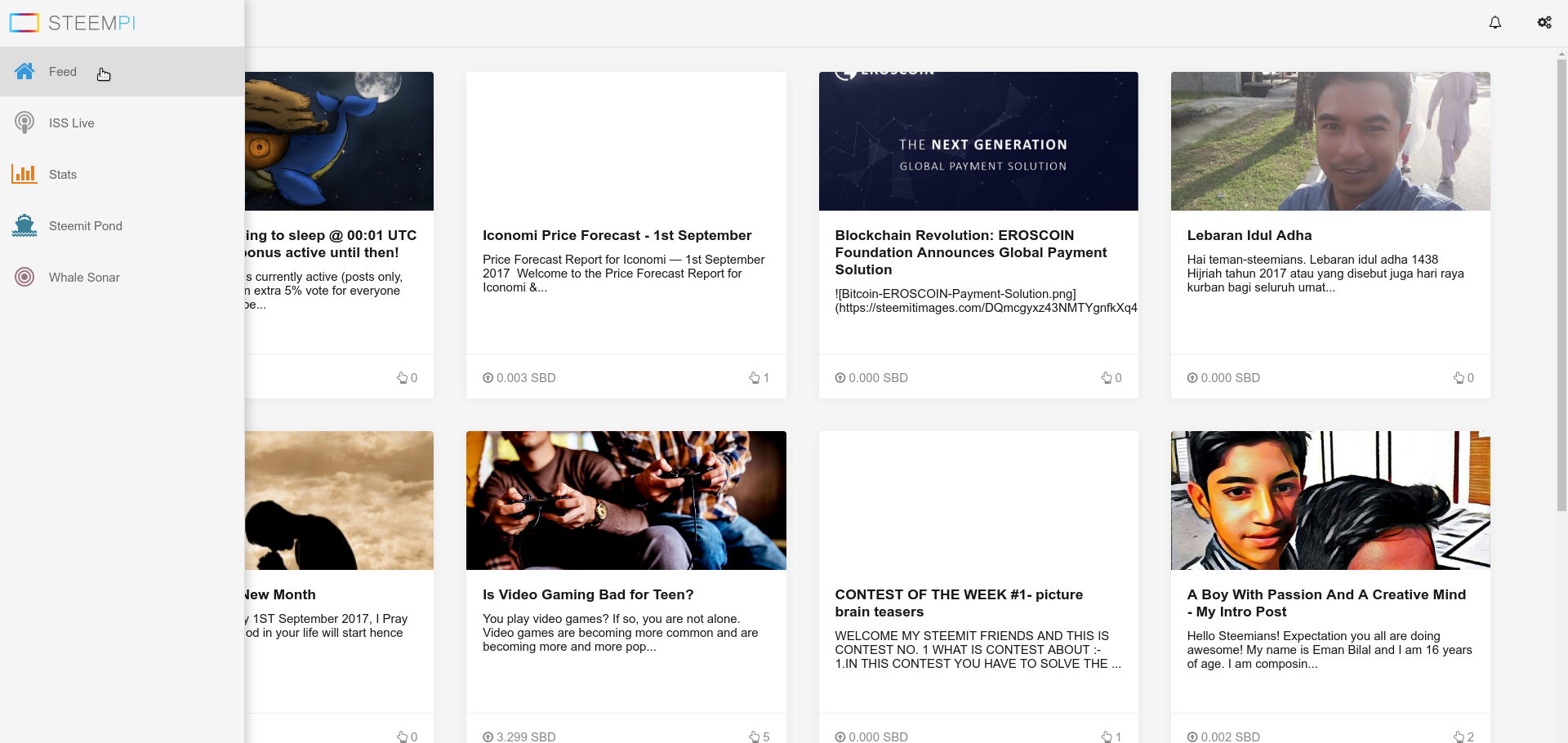 Those are the things we are working on and wanted to update you about, please let us know the features you want to see integrated the first into SteemPi by commenting the corresponding number of the idea / feature. (1, 2, 3, 4, 5, 6, 7, 8, 9, 10) or comment a new idea / feature to let us know what you want to see integrated.
We are very busy with the project but also want to do a Give Away, so be sure to follow us, and give us feedback so we can make SteemPi better and better.
The goal of the SteemPi TV-Box is to bring Steemit to your TV and living room...
...Let's bring Steem to your TV and living room!