GENERAL SUMMARY OF STEEMCHURCH INTERNATIONAL MINISTRY - JUNE 27/2019
Welcome to the SteemChurch International Ministry blog.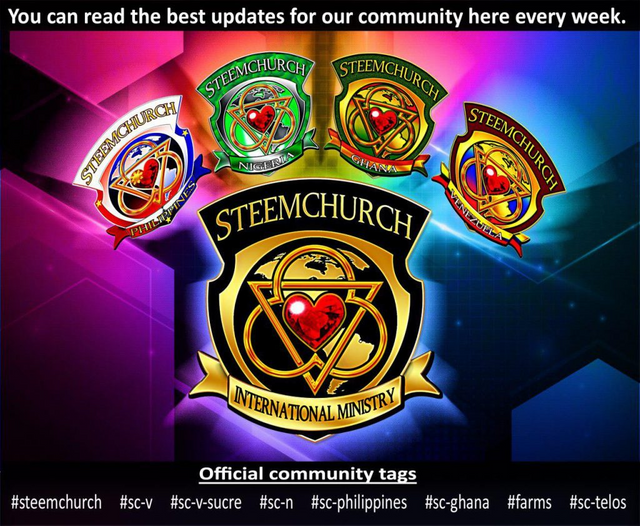 Today we bring our summary of activities, events and messages of reflection, personal growth based on the unique vision of Jesus' love.This summary is made by @darlenys01 in conjunction with the leaders of the parishes.
Our team of leaders are daily choosing the best messages in the parishes @sc-n, @sc-g, @sc-v, @sc-v-sucre, @farms, @sc-philippines, you can also read the bible in @reliquary, be informed of our expansion to the blockchain telos in @sc-telos.
The founder of Steemchurch @sirknight and I (@darlenys01) also follow up on all updates with our labels, invite all those who wish to work as a team, do something for their community, share their talents and be empowered to leave a legacy in the world join us, our best friends and allies @sniffnscurry are also waiting to sow in those hearts willing to carry love.
Remember to follow our accounts and the leaders of the parishes:
@sirknight: Founder of Steemchurch
@darlenys01: Apostle of Steemchurch
@ricci01: leader of @sc-v
@emiliocabrera: leader of @sc-v-sucre
@Uyobong: Leader of @sc-n
@biggsam: Leader of @sc-g
@mhm-philippines: Leader of @sc-philippines
We wish that all people who wish to know about our church can enjoy all the valuable content that is daily in the steemchurch or any of its parishes, get updated information and can participate at any time with a broad vision of our objective.
---
---



MODEL FOR THE ELABORATION OF SOCIAL PROJECTS: PRELIMINARY PROPOSAL.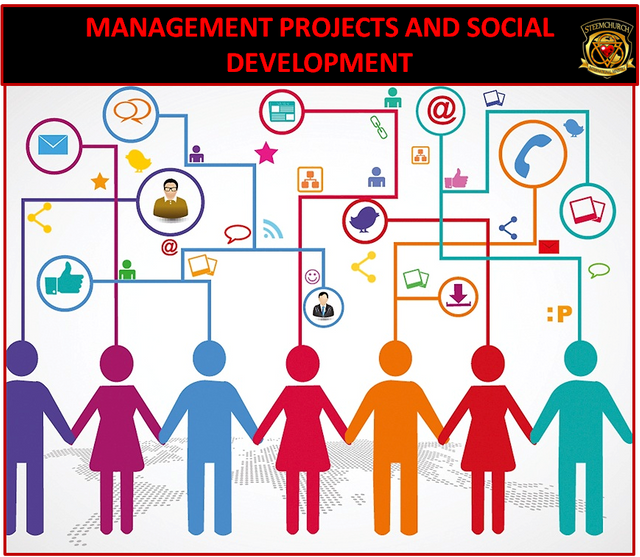 Be blessed the entire community representing Steemchurch International Ministry, the transition stage is in its final phase, the expectations according to my initial vision of what this change would have been overcome, we know that the changes most of the times bring certain resistance, however the scenarios that were analyzed in the preliminary investigation have yielded positive results.
In the last few days we have been strengthening and encouraging the brothers and friends with the membership of the church, the records in our expansion to Telos and we have seen that there are men and women willing to work for this work, in conventional mathematics the statistics They give an obvious result, but in God's mathematics the results are surprising.

---
---
LEARNING CENTERS BLOCKCHAIN ​​AS GLOBAL SOCIAL PROJECT OF STEEMCHURCH INTERNATIONAL MINISTRY.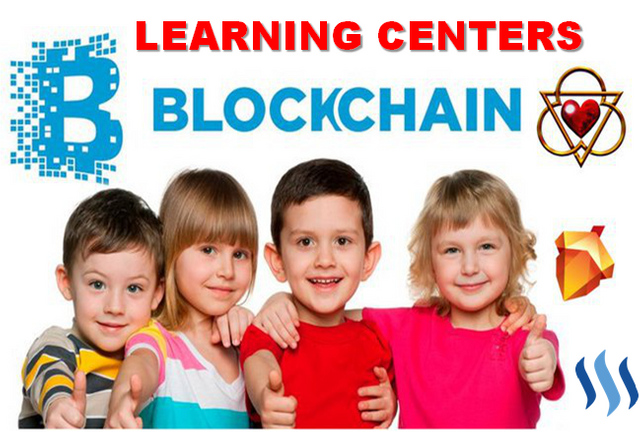 Be blessed all the people who read the blog, we have been working on the transition of @steemchurch and the membership, following men and women who are committed to do the work we require to fulfill the powerful vision that God has entrusted us.
Arriving at the internmedia phase of the changes that we intend to introduce, we will start the phase of social projects at short, medium and large scale. We know that our main objective is to promote freedom through the love of Jesus, recognizing that all generosity and perfect gift comes from above, the Father of lights, in which there is no change or shadow of variation, in his wisdom we focus to develop our skills and talents, using the blockchain technology to achieve purpose.

---
---
A GLOBAL APPROACH TO HOW TO USE BLOCKCHAIN TO ACHIEVE CROWDS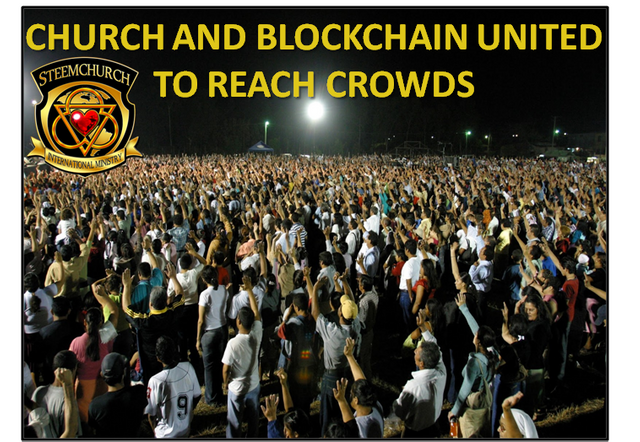 We continue expanding our vision, and giving details of what is contained in it. It has always attracted my attention and I have been able to corroborate through my experience that our guide of life is the word, the word of God.
When thinking about the written Word of God, we surely associate it with the old, with many years gone by, because it was precisely finished about 1,900 years ago, and began about 1,600 years ago.
It is not common for someone to associate Bible with technology … because "technology" unconsciously suggests "advancement". So then we link it with the present and with tomorrow.
This difficulty that arises, is due to misconceptions wrong or incomplete information that nest in us.
Can we say that the Bible is not a current book for the social, moral and spiritual life of the human being?



MANAGEMENT SKILLS: KEYS, STRATEGIES AND ADVICE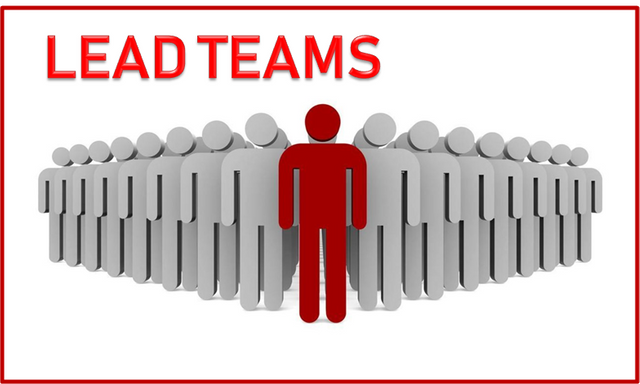 The direction of work teams is usually mentioned as one more tool than those required by current management profiles. However, in the vast majority of the time it is just that, a mention, and never a detailed analysis of the keys on how to lead a team.
Leading groups and teams is not an easy task. No matter how many leadership skills we have, we can make mistakes if we overlook some essential aspects.
Contrary to what we may believe, a person lacking leadership skills can become a leader.



STEEMCHURCH VISION FOR BLOCKCHAIN, SCIENCE AND TECHNOLOGY IN OUR SCHOOLS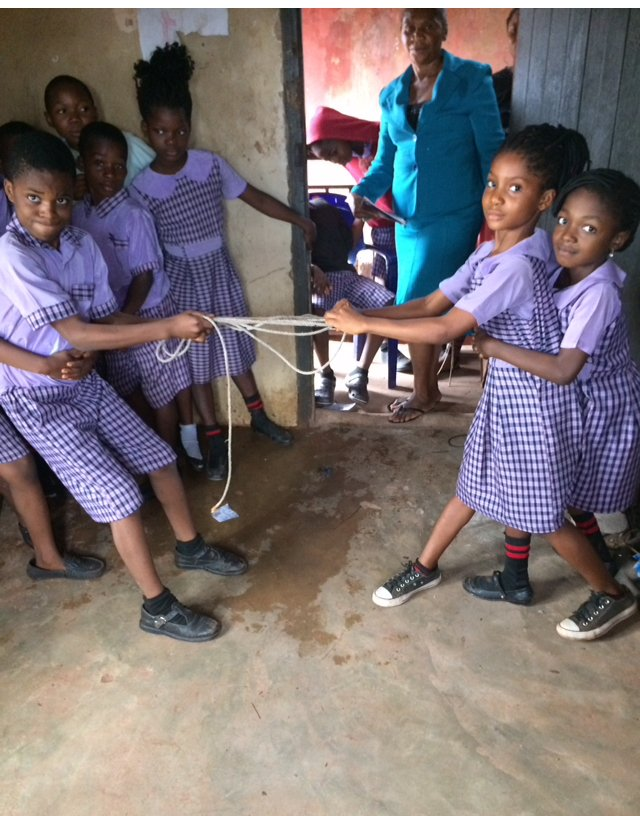 Specific Objective:
By the end of the lesson, pupils should be able to:
i. Define locomotive and non-locomotive movement.
ii. Give example of locomotive and non-locomotive movement.
iii. Apply locomotive and non-locomotive movement.
Moving in our body parts.
Locomotive movement
Locomotive movements are fundamental movement which involves the movement of the body from one place to another.
Examples of locomotive movement are: walking, running, skipping, sliding, hopping, jumping, leaping and galloping.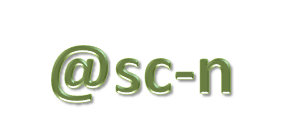 PURPOSEFUL LIVING: "Live Full, Die Empty" - We are all created to Achieve a UNIQUE Goal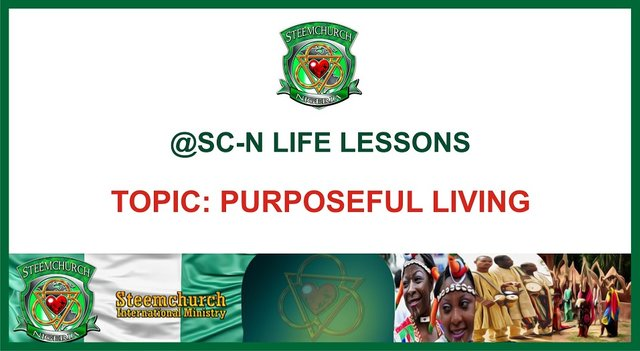 The popular quote "Live full, die empty" has been linked to Les Brown in his bid to communicate how we can tap our full potentials and realize our dreams. Trully, every purpose-driven man will always have a think and rethink on that narrative.
In the past few weeks, I have discovered how it has become nearly impossible to talk about purpose each time I address my youth group. I just find how easy it is to be able to link every piece of lesson in my Bible class would be linked to purpose. In reality, our lives as Christians are inseparable from purpose. This is because our God is a God o purpose and He expects all of His to live and fulfil same.
In the book of Hebrews 10, we see Jesus Christ echo his commitment to fulfill all that was written about Him and indeed, he fulfilled as contained in John 17.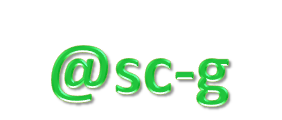 Taking SteemChurch Telos To Our Pupils At Anansu Presby JHS On Thursday.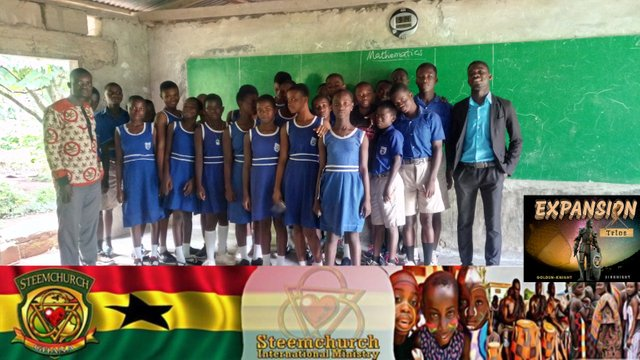 Hello Dear Community, Brothers and Sisters of Steem, again with you on our promotion of "Steemchurch Education Support Project(SESP)," Today we want to announce our task ahead of us in this lovely project on Thursday- Thus, taking SteemChurch Telos to our Children who are in Anansu Presby Junior High School in Ashanti Region-Ghana.
As we are all aware, Steemchurch Telos is young and virgin Community which has just been launched, it will therefore have the bright future if we have a solid foundation, and to do this we to start from young and energetic youth who are exuberant with fresh blood to continue the work if we the old people are not there. "As it is often said that, a nation without younger generation doesn't have future." These would have enough time to manipulate and learn all the skills in SteemChurch Telos, not just children, but the enlightened children who are able to deal with internet programmes.

---
---
UPDATES OF SUCCESSFUL MEET-UP WITH ANANSU PRESBY JHS TEACHING STAFF, AND INITIATION OF SOME OF THEM INTO STEEMCHURCH TELOS & STEEMCHURCH.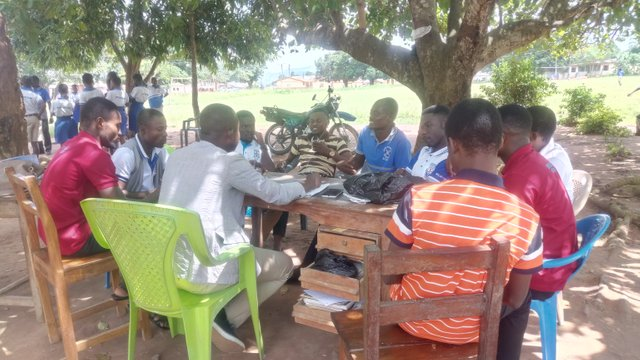 We welcome you into Steemchurch Ghana's blog, @sc-g
We would like to first of all show our appreciation to our Legendary @SirKnight for his love and passion for our SteemChurch Telos, spending his time, knowledge and energy to make sure that Steemchurch Telos fully function. It is through this well and do spirit that has also rekindled us as a community to also share what we have with our Teaching Staff at Anansu Presby JHS.
With little advice and encouragement for we that have gathered here before we proceed with the updates: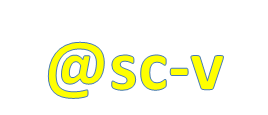 BLOG #24: CHILDREN'S DINING ROOMS IN VENEZUELA ARE BLESSED.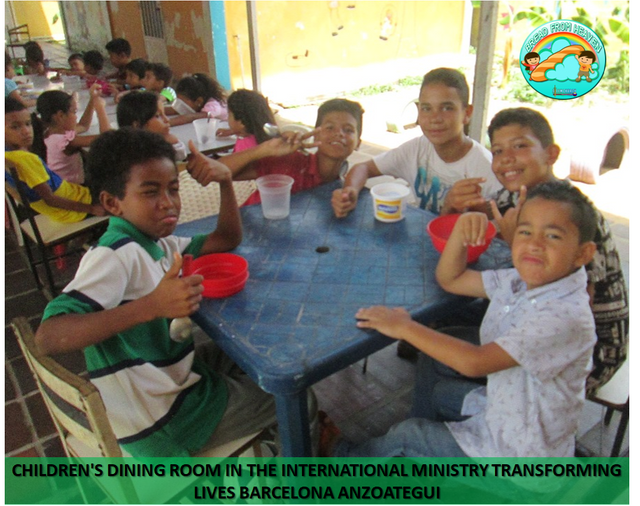 Sociall eaters strive to fight child hunger in Venezuela
According to the latest report of the Panorama of Food and Nutrition Security in Latin America and the Caribbean, carried out by the Food and Agriculture Organization of the United Nations, Venezuela stood out as the country in Latin America where the percentage of people undernourished since 2014.
11.7% of Venezuelans, 3.7 million, do not have adequate food, because in the country access to food is difficult, mainly due to the high prices in which the products of the Basic Basket are obtained Food on the shelves of supermarkets and establishments in the nation.
Thanks to the initiative of: @darlenys01, the support of @sirknight and the team of @sc-v, we have been able to create the "Bread From Heaven" Program, helping through churches and communities children is a social risk.

---
---
BREAD FROM HEAVEN: COMBATING CHILD LABOR THROUGH IN EDUCATION IN VENEZUELA
Just a few days ago, on June 12, the World Day Against Child Labor was celebrated. In 2002, the International Labor Organization (ILO) decided to commemorate this day with the aim of raising awareness about this global problem and ways to eradicate it.
Child labor is any economic activity, paid or not, carried out by children under 18 years of age. Today there are millions of minors who are engaged in all kinds of jobs instead of education, fun and development.



Love Unfeigned - Steem Church Philippines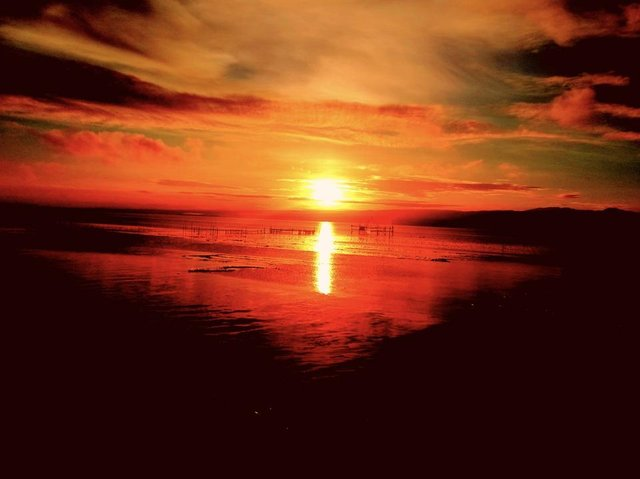 2Co 6:6 By pureness, by knowledge, by longsuffering, by kindness, by the Holy Ghost, by love unfeigned,
1Pe 1:22 Seeing ye have purified your souls in obeying the truth through the Spirit unto unfeigned love of the brethren, see that ye love one another with a pure heart fervently:
Introduction:
I am a missionary and have been called to serve the Philippines and Eastern Asian Countries. Home base is in Mindanao. This is sometimes a very volatile area. So much so, the mission organizations that I have had a long term relationship with, told me they could not, in good conscience support this work. They said it was too dangerous and I should get my affairs in order before coming here.



The Christian Alliance in times of membership- My testimony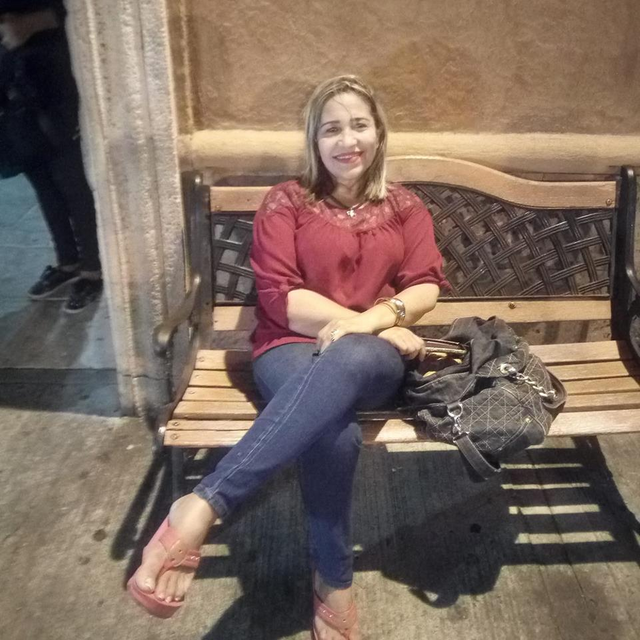 I am from venezuela a land full of grace and blessings a person with many defects and weaknesses like any person from the earth globe only that more than thirty years ago I came up with the brilliant idea of ​​knowing someone majestic able to change my life and my thoughts which gave me a new identity making me His daughter and since then came to dwell in my heart, then, I speak to you of my beloved savior Jesus Christ.
In that order of ideas I started very early to lead in my local church where I congregate as a youth advisor and a Sunday school teacher up to the present.
Secularly I am a teacher of middle school (graduated in Integral Education) and active in my functions.
I also obtained the title of Master in Theology Mention: Social communication for the glory of God, although I am convinced that it is a preparation step but it is not what God demands of us. We have much to learn and much to give in the Kingdom of God .
My marriage takes 40 years and from this pact there are 4 beautiful children the most beautiful that God has given me.



REVIEW OF POND A, B AND C (harvesting season)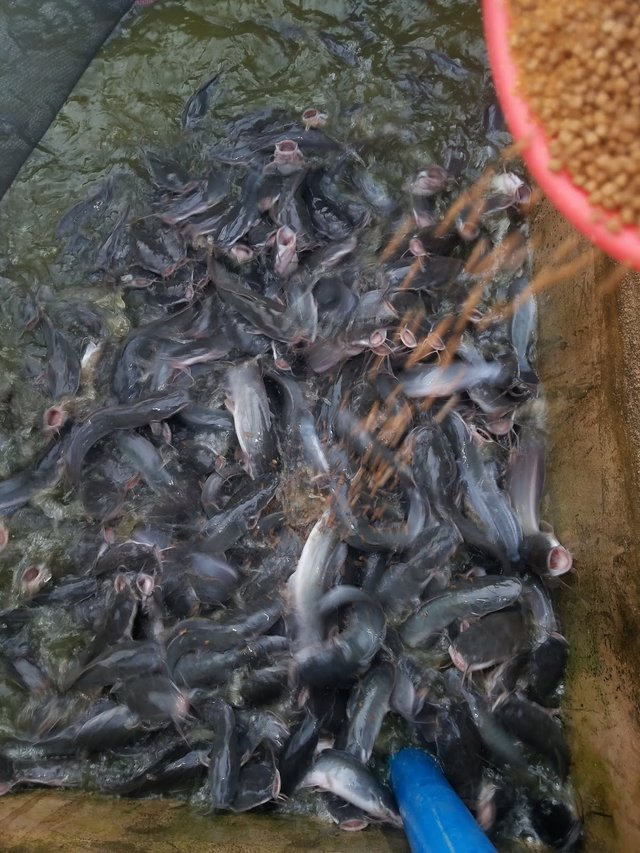 Hello steemians welcome to another beautiful filled with hope and love allow me to freely and officially welcome you to my blog where i post on agricultural related articles.
Today i want to quickly share a review on the happening on my fish farm and update on what has been going on lately concerning the fish.
So far so good there haven't been new development apart from the constant growth of the fishes which has been a thing of job, i earlier planned to increase production by building another ponds but all this has been placed on hold until i have been able to generate the income need for this project.
A quick view of all the ponds and how i carry out my daily feeding routine, on the images below you would see the feeds and all different 3 pond (A, B and C pond) and each houses not fewer than 400 fishes. Looking at the images you would notice an empty pond yet to filled with fishes.



HOLD UNTO YOUR VISION, PURIFY YOURSELF FOR THE BEST OF USE: A PREPARATORY MESSAGE AS YOU CREATE YOUR PROJECT PROPOSALS IN STEEMCHURCH.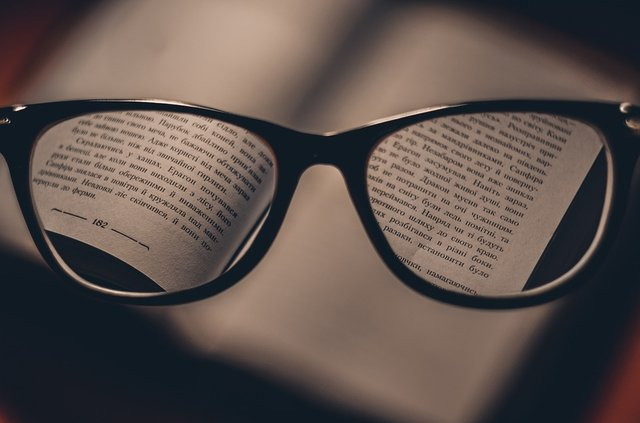 1 Timothy 2: 19-21, Berean Study Bible
Nevertheless, God's firm foundation stands, bearing this seal: "The Lord knows those who are His," and, "Everyone who calls on the name of the Lord must turn away from iniquity." A large house contains not only vessels of gold and silver, but also of wood and clay. Some indeed are for honorable use, but others are for common use. So if anyone cleanses himself of what is unfit, he will be a vessel for honor: sanctified, useful to the Master, and prepared for every good work.…
God is firm in His promise and He will never fail to do that which He has promised you. Certainly, He will! Yet, that we may reach where He wants us to be, we must be focused on what He did show us whether they come early or later. May we never find reasons to be in a hurry with God.
Our ability to wait on God defines how much we have have grown in the character of contentment. Many times, it seems that we should be like others and head their way, when certainly, the best is ahead of us. Such thoughts are distractions that take men out of the way of purpose.



SteemChurch Great Proposal: Collating All Segmented Projections Of Sub-Parishes Under The Umbrella Of The Mother Church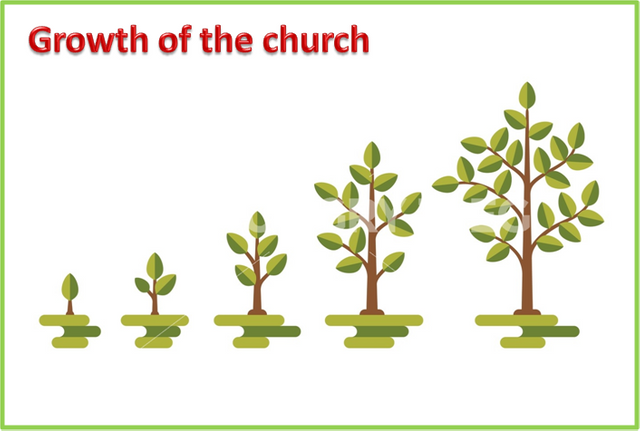 "At that time I will gather you; at that time I will bring you home. I will give you honor and praise among all the peoples of the earth when I restore your fortunes before your very eyes," says the Lord."(Zephaniah 3:20NIV)
Hello Brothers and Sister be blessed for your effort in contributing to share your love Christ has filled in you with others in this BlockChain and outside the BlockChain!
Brothers and Sisters our main focus here is to spread the word of God for others who are far from it to also benefit. Through the word of God and Jesus Christ, others will also be saved and delivered, set free from all troubles that they have entangled with. Once again, we are here disseminating the gospel through one Community, the only and first ever Church on Steemit Blockchain- @steemchurch. If that is the case, we Parishioners must get every bit of pertinent information trending here in SteemChurch International Ministry and act according to what the Community demands from us.


TOTAL BLOGS: 15
FEATURED BLOG:
https://steemit.com/steemchurch/@sc-v/breadfromheavencombatingchildlaborthroughlaeduaccioninvenezuela-hzolptamit
TOTAL VOTES: 116
SCORE: 11.45
---
---
THANK YOU TO ALL WHO WRITE EVERY DAY IN OUR COMMUNITY!
We thank all those people who have contributed to our community to grow @pennsif, @luppers, @redes, @hanshotfirst, @theycallmedan, @redpalestino, @wilx, @curatorhulk, @ripperone,@penguinpablo,@newhope.
---
---
EXPRESS THE LOVE OF JESUS THROUGH: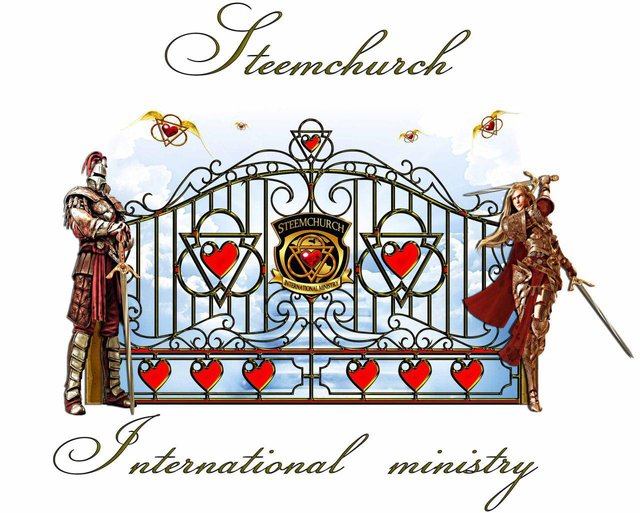 Each time you support with some delegation you will be collaborating with the feeding, education of thousands of children, the restoration of the family, and the promotion of blockchain technology in the world
50 SP| 100 SP|200 SP|500 SP|1000 SP|2000 SP|5000 SP