GENERAL REPORT OF STEEMCHURCH INTERNATIONAL MINISTRY IN ITS TRANSITION STAGE - JUNE 16/2019.
Welcome to the SteemChurch International Ministry blog.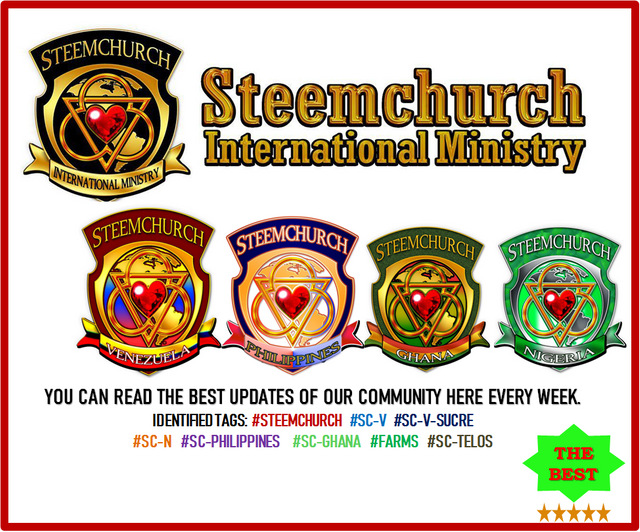 Steemchurch has begun a transition stage, in order to strengthen its vision and make available to all those who follow us growth and expansion, have been a lot of people who have shared their best ideas, messages and experiences with us of life, they have shown us solidarity, mercy and above all the true face of love. Jesus!
Thanks to our leader @sirknight and teamwork we now have the possibility to consolidate internationally and bring to the real world the benefits of technology, transformed into Christian beliefs and values ​​that will strengthen families, communities, countries and the world.
We will also have the responsibility to make a weekly report of important messages for personal and spiritual growth so that all those who read can be empowered to conquer territories, making it easier to visualize them here in Steemit, in the same way monthly statistical management report will be made.
Our team of leaders are daily choosing the best messages in the parishes @sc-n, @sc-g, @sc-v, @sc-v-sucre, @farms, @sc-philippines, you can also read the bible in @reliquary, be informed of our expansion to the blockchain telos in @sc-telos.
The founder of Steemchurch @sirknight and I (@darlenys01) also follow up on all updates with our labels, invite all those who wish to work as a team, do something for their community, share their talents and be empowered to leave a legacy in the world join us, our best friends and allies @sniffnscurry are also waiting to sow in those hearts willing to carry love.
Remember to follow our accounts and the leaders of the parishes:
@sirknight: Founder of Steemchurch
@darlenys01: Apostle of Steemchurch
@ricci01: leader of @sc-v
@emiliocabrera: leader of @sc-v-sucre
@Uyobong: Leader of @sc-n
@biggsam: Leader of @sc-g
@mhm-philippines: Leader of @sc-philippines

NOW ENJOY THE UPDATES OF THE WEEK

STEEMCHURCH: AN INTERNATIONAL CHRISTIAN SOCIETY WITH A NEW LEADER
Ladies and gentlemen of the SteemChurch,
'You know who I am.'
I am... SirKnight!
The world's greatest blogger, lover and swordsman!
Though I am quick to admit...
'The first two have been keeping me pretty busy - too busy for fencing practice.'
But this is enough about SirKnight - for this post is about our Church. Our home. Our people. Our passion. And a new strategy, under new leadership, with new opportunities for Christians worldwide. This knight is talking about...
STEEMCHURCH
And we are going - International!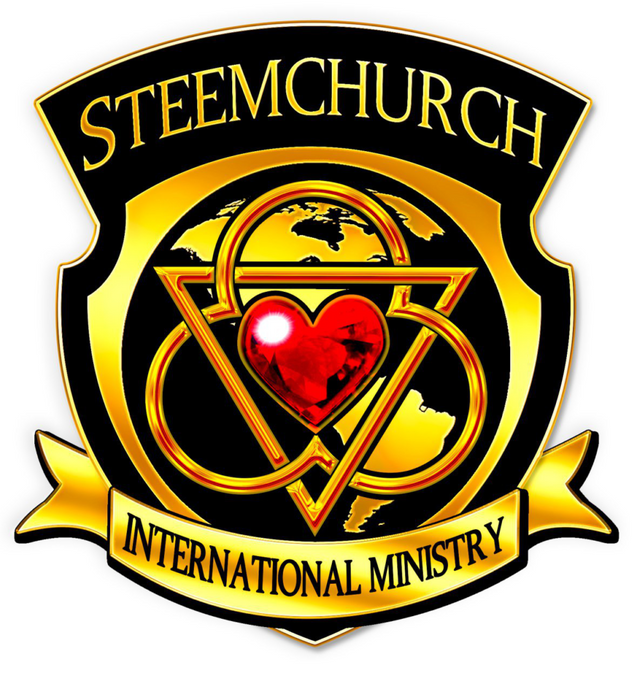 STEEMCHURCH INTERNATIONAL MINISTRY: VICTORY IS OF LOVE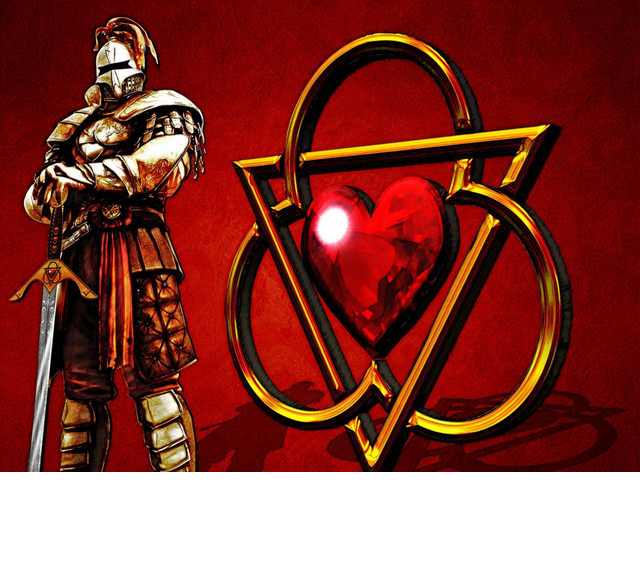 Be blessed all the brothers of the world, and the community @steemchurch, today is an honor to be here to guide you on the path to freedom, freedom of soul, body and spirit. We are at the doors of the fulfillment of a prophetic word for the church, grateful of our beloved @sirknight, of all of you who have contributed to get here.
It is important to know that from this moment we will be expanding the church to its maximum level, in resources, both human and material, technological and everything that is needed to fulfill the dream of God for this century in all the confines of the earth. Being preached this gospel, our objective is to empower those men and women so that from their homes, communities, cities and countries they can witness the power of Jesus in the world.
You must not attach yourself to a dead letter, but ask for a new revelation of love. The one who loves is willing to shrink so that another shines, helps others find their way, becomes a bridge for others to reach as well.
@sirknight, he has done an incredible job, in him are the columns that will keep us standing in the next days, months, years, God established it, a reedifactor of fallen walls, now he will be doing the work that only he can do on a higher level.



WE WILL USE THE BLOCKCHAIN TO PROMOTE A VISION THAT LEAVES A LEGACY IN THE WORLD.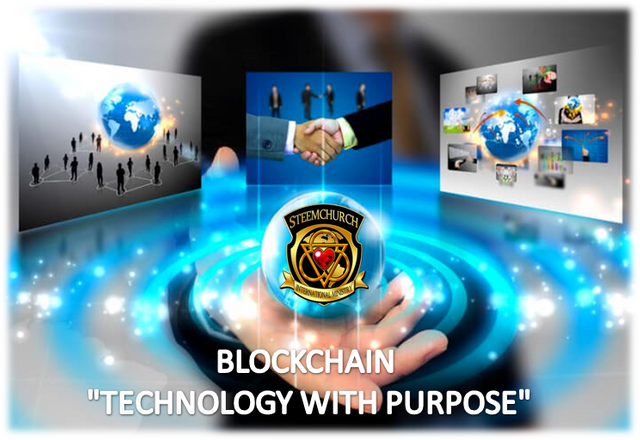 I was reading the Bible a few days ago, suddenly I arrived at the chapter of the prophet Habakkuk, he was impatient for all the things that had happened in his life, and did not see the fulfillment of the promise that God had made him one day. At that moment imagine each of us, when we started here, and suddenly circumstances and many things made us think that we would never arrive, however the Lord encourages him and gives him this powerful word:
(Habakkuk 2-2: And Jehovah answered me, and said, Write the vision, and declare it in tables, that he who shall read in it might run. 3Although the vision will tarry even for a season, but haste to the end, and not lie, though I delay, wait for it, for it will surely come, it will not be long. 4 Behold, he whose soul is not upright is proud, but the just shall live by faith.
For us to see the fulfillment of God in our lives, there is a factor that we have to take into account and it is the time factor. If we do not consider it as time goes by, we can despair, be discouraged, give up or stay stuck.
A vision given by God, is not reached overnight, but lasts a while to do it. While the vision passes, there are stages, processes, achievements, certain goals are met and this is developed and this is what matters, that develops. Vision is always something that we can not achieve for ourselves and that is why we understand that it is a "vision of God" and we need God to achieve it.


THE GREAT SOCIAL PROJECTION OF STEEM CHURCH: STRENGTHENING FAMILIES TO RESTORE A BETTER SOCIETY FOR ALL.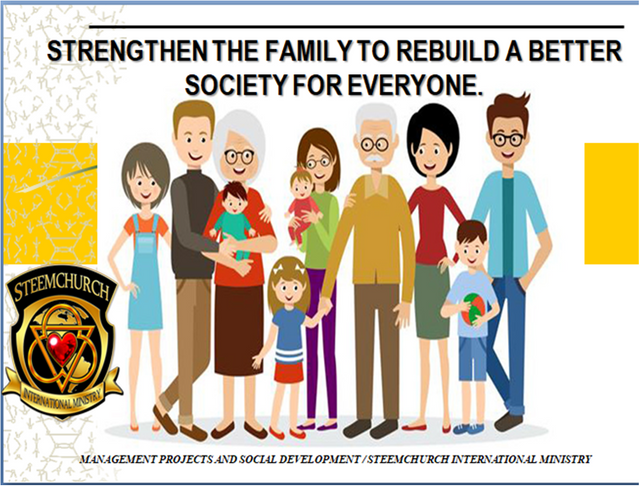 In our previous messages we reveal our organizational structure and our vision to leave a legacy in the world, within this vision is our social projection: Plan Blessed Families, will be in the module "MANAGEMENT PROJECTS AND SOCIAL DEVELOPMENT" is one of the most important addresses Within our organization, under this premise we will work in our community.
The family may be composed of several members and not all consanguineous; therefore, several types can be identified: "The family is one of the pillars of society", can be read on the UN website, in its section on World Themes. For others, the family is a group of people who live together, but the family is really a functional home where love, tolerance and respect predominate, if we want healthy people we must build community.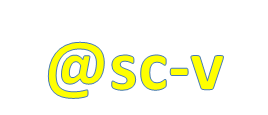 BLOG # 23 ACTIVATING BREAD FROM HEAVEN TO CHILDREN OF THE CUMANAGOTO SECTOR IN BARCELONA ANZOATEGUI.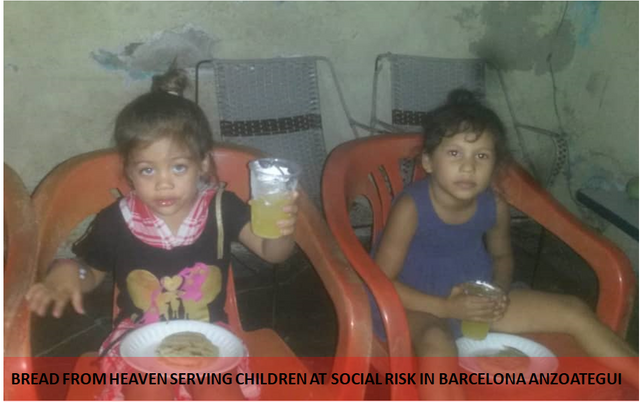 ACTIVATING BREAD FROM HEAVEN
On this occasion we activate our dining room in a popular sector of Barcelona where we assist children in extreme poverty and social risk, we hope that this is not the only visit we can take to this area of ​​the Anzoategui State.



STEEMCHURCH WEALTH FOUNDATION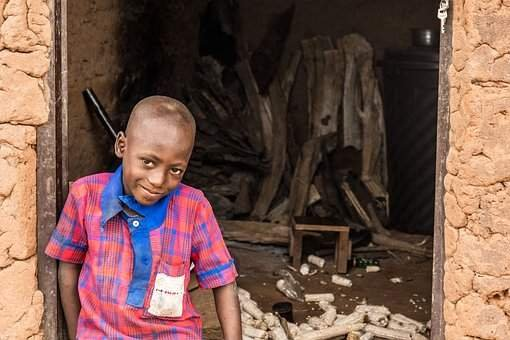 Greetings to you all wonderful people, it's my pleasure to be with you today, like I said in my previous post, Nigerian children needs help, they lack access to quality education, maybe I should explain this so that you guys can understand.
In Nigeria, there is a wide margin between the rich and the poor, where the rich and only the rich have the opportunity of sending their children to a quality school where all the basic amenities are available, now that brings us to the next question What happens to the rest? They find themselves in a school that lacks all facilities and also quality teachers thereby lack quality education.



GUIDE FOR AFRICAN CHILD ON THE DANGERS OF CARELESS LIVING?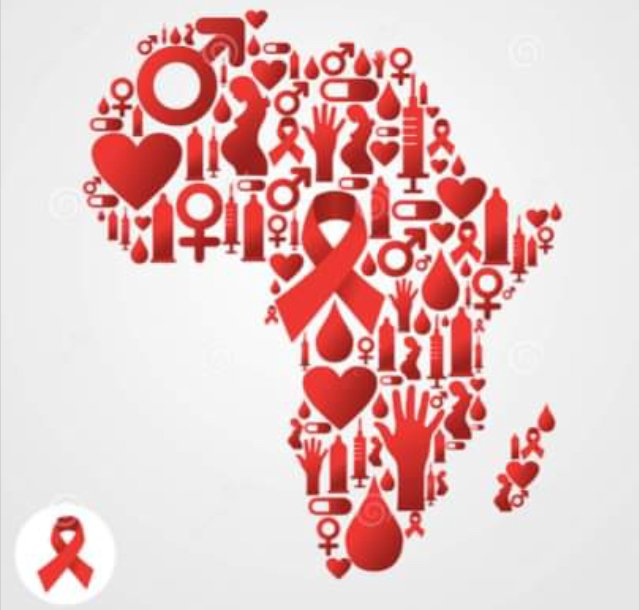 Area covered:
parenthood
characteristics of parenthood
meaning of STD'S and HIV/AIDS
Types of STD'S
Sources of HIV infection
Effects of STD'S/ HIV and AIDS on the family
Responsible sexual Behaviours
Values relevant for Responsible sexual behaviours.
WHAT IS PARENTHOOD?
This is simply a state of being a parent. Our parents are our father and mother, who are married to each other because they love eachother and they gave birth to us the children. They are expected to demonstrate some responsible characteristics and this characteristics when displayed made them responsible parents.



Welcoming my 24 Invitees/Referrals to Steem Blockchain through "Operation Mass Adoption" Project by @Steemonboarding via @Steemhunt Free Acount Creation Module.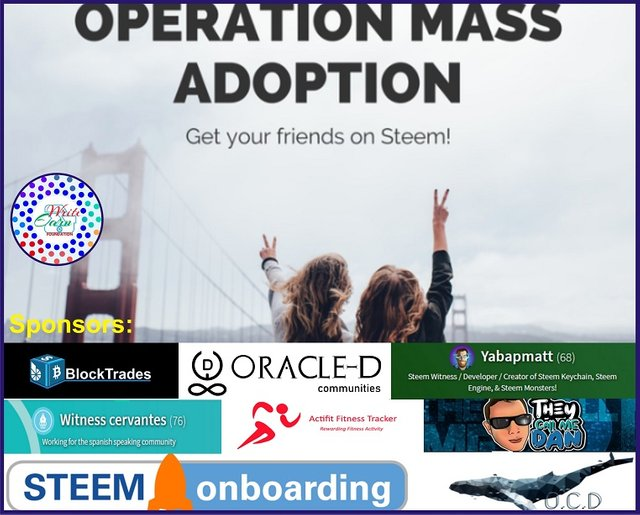 Beeing a part of the Steem blockchain has been an awesome experience and I've been so encouraged by the developments on the platform and as such, inviting friends and family to the blockchain. I am glad to announce that prior to the unveiling of "Operation Mass Adoption", I have been able to bring as much as 30 new users to Steem. Beyond inviting them, I have been dedicated to coaching them on how to engage the blockchain as well as opening my Hub in Uyo for as many that wants to be mentored about Steem. I am gradually integrating my life projects and career to Steem and more will be unveiled in the near future.
Sixteen days ago, I committed to support Operation Mass Adoption to Steem. I have succeeded in inviting 24 new users toSteem. I want to really thank @Steemhunt which served as my preffered Acount creation Module for the new users.



WE PRESENT THE NEW DESIGNS OF STEEMCHURCH INTERNATIONAL MINISTRY AND PARISHES.

Blessed day for all the community and brothers of @steemchurch, we have been working tirelessly for the restructuring of our church, it has been an arduous but rewarding work.
Grateful to @sirknight and @darlenys01, for letting me be the protagonist of this beautiful story, a story full of brotherhood and love for the neighbor.
Congratulations to all the leaders of the parishes and I hope that this is the beginning of a transformation of your communities, focusing on the great vision of @darlenys01 and @sirknight.
The essence of the designs is based on the culture of each country, we do it as a lot of love for all of you @sc-n, @sc-v, @sc-g, @sc-philippines.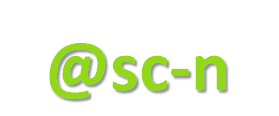 A NEW DAWN FOR STEEMCHURCH NIGERIA- WE WILL RETORE HOPE TO EVERY NIGERIAN FAMILY WITH "#ChristOurHope" PROJECT.

Steemchurch Nigeria is a parish of Steemchurch International Ministries created to coordinate the activities of parishioners of Steemchurch who have their geographical location in Nigeria. Created by @Sirknight, an all-time legendary blogger and a father with an uncommon heart of love, @Sc-n has been a beacon of hope for the distressed, orphaned and less-privileged who have enjoyed supports in the past one year and one month.
It seemed rather a difficult thing to say Yes to this call to responsibility to be the Chief Servant of @Sc-n after a call from the mother of the Crowds @Darlenys01 in her official declaration and acceptance of the call to serve God in Steemchurch
@sc-n will be directed by @uyobong a young entrepreneur, teacher of the word and who has contributed much to the church. - @Darlenys01
However, my hands were strengthened when the Spirit of God reminded me of God's Word in the first chapter of the Book of Joshua in the Bible.



STEEMCHURCH INTERNATIONAL MINISTRY: DECLARING MY MEMBERSHIP.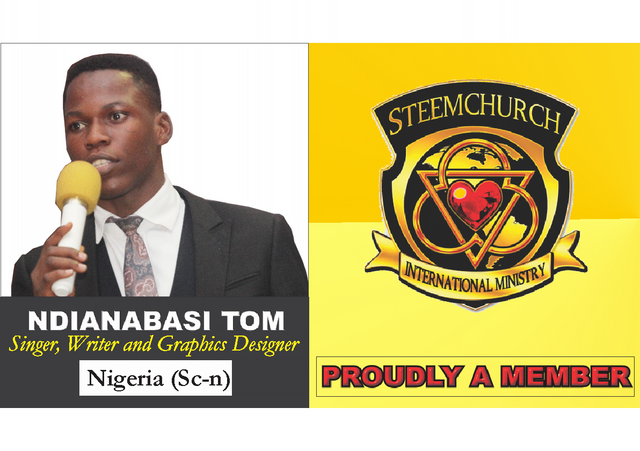 GREETINGS, LADIES AND GENTLEMEN
It has and will always be my pleasure to write to you all, owing to the fact that I derive so much joy and I also find purpose doing so. I do hope my publications inspire, motivate and give you reasons to live life and also serve God in your own capacity. Actually today is not a day for much talks, so I will digress to the business of the day.
I happened to hear of Steemit about two years ago from a friend and I particular took interest in it owing to the many benefits it had to offer. So, I decided to come on board and ever since then, I have never had any reason to regret. I wouldn't say my journey to the reputation I now have was simple and very easy. It wasn't but this awesome community of Christians known as the STEEMCHURCH (founder by @Sirknight) made it fun filled, worthwhile and purposeful. Recognizing with this community has contributed enormously to my growth in life, both physically and spiritually. I can't count the many things this community has done for me but I will not fail to particularly thank the community for contributing to the paying of my school fees in the soon to be completed semester. I was indeed awed by the act of concern and love. Thank you @sirknight, @sc-n and @steemchurch in general.



SteemChurch Philippines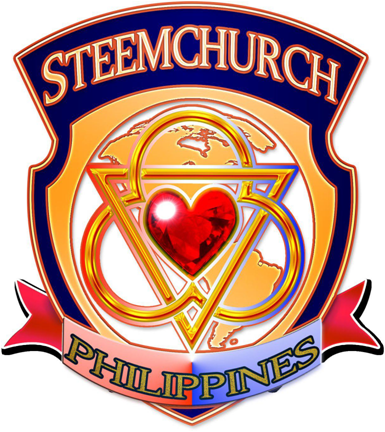 It is my honor to be part of the Steem Church
Hello this is Daddy William (mhm-philippines),
I am honored to accept the invitation from @sirknight and the leadership of this great organization. I especially appreciate the help of @darlenys . I appreciate her in so many ways, as a friend and fellow soldier in God's Army. I also would like to express my thanks to those who have designed the sc-philippines shield and everyone who is working hard on our banner and setting up this new page.


THANK YOU TO ALL WHO WRITE EVERY DAY IN OUR COMMUNITY!
We are beginning a new time where the protagonists will be those men and women capable of getting the best out of them to leave a legacy of love in the world, we use technology with a divine purpose remembering that God loves the joyful giver.
We want to make known the organized way and how teamwork can create a real social impact in our lives, that of communities, countries and the world, we were born to serve.


EMPOWERING PEOPLE THAT WILL IMPACT THE WORLD
---
---