Greetings fellow parishioners of the steemchurch and the noble founder @sirknight . It's been a great privilege to be part of the steemchurch (The first church on the Steem blockchain) for so many months.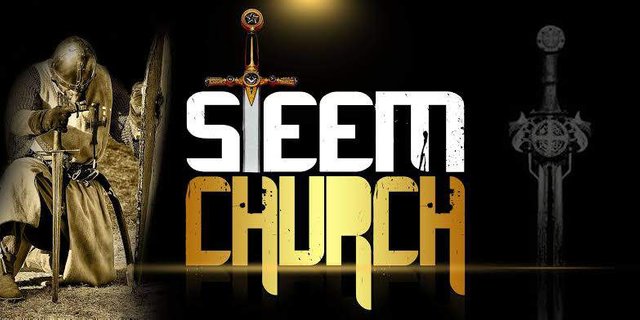 Of recent I've not been active on the steem platform and sadly I've missed out on many great steemchurch events. It's great to see that despite the trying times the church waxes stronger and it brings more people together.
A call was made for members of the steemchurch to help build and forward the church's vision by delegation of SP. I had already started to power down when I heard about the new development, I tried delegating but I was having mana issues due to the recent hardfork. It was surprising that I could not delegate then after some days it was brought to my notice that I can't delegate while powering down so I immediately cancelled the power down (Just in case you are having issues with delegating you have to stop power down if you are doing so).

Delegating to the steemchurch is my little way of contributing to it's growth and from a family that I've benefited so much financially, spiritually and have even been mentored by the genius @sirknight it's the least I can do. I'll always be available to serve and contribute to the big family.
God bless the steemchurch and everyone associated with it. The Crusade for freedom continues.
Posted using Partiko Android