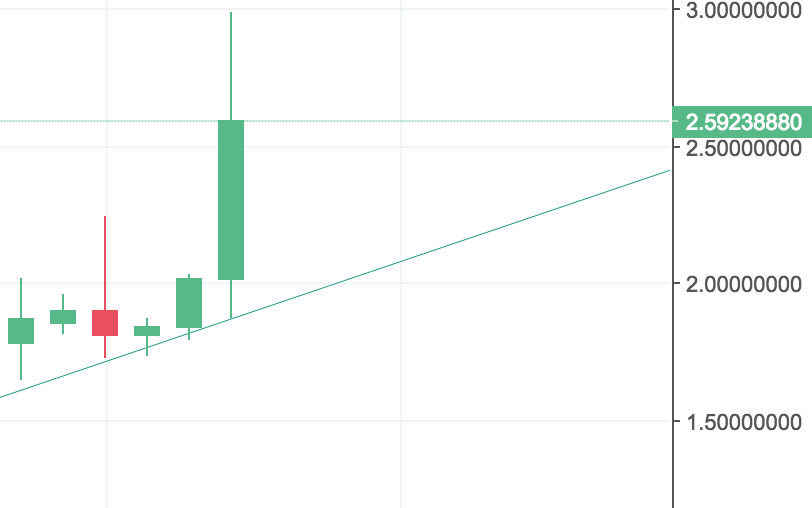 So yeah, perhaps STEEM, SBD and BTC will all go higher tomorrow, but my need for certainty got the better of me this afternoon and I sold enough of the STEEM & SBD to cover the bill (£500 inc VAT) for last Saturday's venue with tea and coffee all day. Thank you all for your donations over the last month.
Here's how it went
I transferred all we had: 117.061 STEEM and 103.232 SBD to bittrex.
I had £122.00 in fiat donations so to pay £500 I needed another £378.
£378 plus 0.00065BTC for exchange fees and 5% contingency (just in case prices shifted suddenly) was equivalent to 0.07260100 BTC at about 4.15pm today
I sold 113.128 STEEM for 0.04101954BTC
I sold 101.040 SBD for 0.03180742BTC
I sent the total of 0.07282696BTC to Local Bitcoins
which, less transfer fees, arrived as 0.07217696BTC
I've just sold that, at 5,291.24 GBP / BTC for £381.91
Which leaves me £3.91 up which I'll transfer back to @steemcampuk from my personal STEEM.
We made it, but wow, what a lot of to-ing and fro-ing.
I really look forward to the days when we can deal with venues (and any other suppliers) simply in STEEM without passing on the exchange headache to them, either.
We've still got 3.932 STEEM and 2.192 SBD on the exchange, I'll send those back too.
My suggestion is that we power up everything that's left over so that we're building our SP for the next time. Please let me know if you think there's something else we should do with it.