New SBI Member Lookup Tool
Steem Basic Income
Steem Basic Income is a social experiment to bring a basic income to as many Steemians as possible. Members join by sponsoring others into the program. Steem Basic Income is delivered through providing regular upvotes to member content.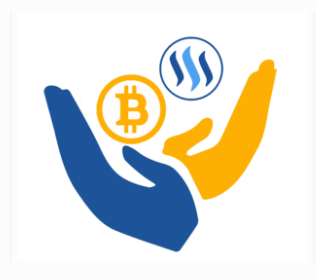 Many of our members use the
#steembasicincome
tag for their contests, so check there for contests that we might not have resteemed!
Membership Lookup Tool
This week we released on our Discord server our new membership lookup tool.
This is much easier to use than the full membership tracking sheet that we explained in "Pulling Back the Screen".
Understanding the Tool
The SBI Member Lookup pulls information directly from the full tracking sheet. To better understand the underlying information, we still recommend reviewing "Pulling Back the Screen" if you have not read it before.
Name Entry
The sheet can be 'edited' by anybody who has the link, but everything is locked except for the top line. This is where you would enter your name to lookup your share counts and upvote values.
Edit: (21 July 2018) We have had edit privileges for anybody with the link, so that anybody could use the sheet by typing in their own name. Unfortunately, the Steem community has proven unready for that level of access. Our sheet has been sabotaged twice since this post was published only six days ago. In order to protect our members and keep this level of information and convenience available to you, the sheet has been locked for editing.
In order to use the name entry or check your payouts on hypothetical posting frequency, you have to save a copy of the sheet to your own Google account. If you don't have one, please ask politely for somebody in our discord to help you with looking up your account.
Pool Membership
The 'Actual Shares' column is the column that most members will be using the most. It shows how many shares you are registered for in each pool, based on total enrollment transactions received. This is the column you should check to verify that our count matches your expectation.
Below the pool listing, we show the date of our last data pull (used for tracking your posting frequency and history of upvoting posts by @steembasicincome). After that, we show where we are with processing enrollments. If you are missing some shares, check here first to confirm that the enrollments are older than the most recent enrollments that have been processed.
Adjusted shares
The 'Adjusted Shares' column shows the total shares actually used to calculate voting values. This will include bonus shares from delegation, management shares, and any multiplier from upvoting bonuses. The relationship between these elements is explained in "Pulling Back the Screen".
Estimated Values
The estimated upvote value you should receive is presented in the next columns. Since your share counts determine your weekly upvote value, this is presented first. Below your adjusted shares is your posting frequency. We use your four-week average or your last week actual count, whichever is higher. This helps to protect voting power from potential abuse.
One common point of confusion is weekly value versus per post value. Weekly value is fairly consistent per share across pools (although there may be some slight differences), while per post value is driven by your own posting frequency. To see how posting frequency changes might impact your upvote value, you can also enter a hypothetical posting frequency (either higher or lower) to see how that changes your upvote value per post.
Actual Values
If your upvote weight has recently been changed, please check your actual value received in the last week against the expected value shown in this sheet. In most cases, if your weight has been decreased, it's because it was too high before (e.g. based on a lower posting rate or lower total number of shares in your pool). Sometimes the adjustments may seem sudden since rebalances are still performed manually and not every pool can be rebalanced every day.
Rate Limiting
Over the last month, we have experimented with rate limiting in some of the lower pools. While adjustments based on posting frequency work well to protect voting power from potential abuse, they result in scenarios where the compensating changes may be sharp and unexpected.
We occasionally receive complaints from members who don't understand how the posting frequency impacts their value per post. To simplify the issue and reduce sharp changes, we will be deploying rate limiting across all pools, as shown in this table:
| Pool | Voting Account | Max posting Rate | Deployment Status |
| --- | --- | --- | --- |
| Pool 1 | @steembasicincome | 3 per day | Pending (eta 30 July 2018) |
| Pool 2 | @sbi2 | 3 per day | Pending (eta 23 July 2018) |
| Pool 3 | @sbi3 | 3 per day | Deployed 19 July 2018 |
| Pool 4 | @sbi4 | 2 per day | Deployed 17 July 2018 |
| Pool 5 | @sbi5 | 2 per day | Already deployed |
| Pool 6 | @sbi6 | 2 per day | Already deployed |
| Pool 7 | @sbi7 | 1 per day | Already deployed |
| Pool 8 | @sbi8 | 1 per day | Already deployed |
(eta = estimated time of arrival) Dates are estimates based on expected time available to manage this transition, and may be subject to change
You can experiment with hypothetical post frequency to see how this impacts your own shares. You are still free to post less frequently, as your voting weight will still respond to your posting frequency changes below these maximums. If you post more frequently than the maximum upvotes permitted daily for your pool, you might not receive upvotes in all pools.
Since there is some impact on members in the 1 per day pool (as it may result in some posts being skipped due to bad timing), we intend to limit the 1 per day to our bottom two pools. This means that when we launch pool 9, pool 7 will be changed to 2 per day. Pool 7 members will then have more flexibility around posting frequency.
We may continue to move members down through pools when their posting frequency prevents them from receiving upvotes greater than 0.50% in their pools, but this will happen much less frequency with the new rate limiting and gradual transition to 400 members per pool.
We expect to transition from frequency rate limiting to rshares rationing once our automated system is in place. I will publish more about rshares and how our new system will work with them as we make enough progress to have an estimated completion rate.
The Rest
Below the lookups are some very important messages highlighted in yellow. They provide context and information about the sheet. Since I may change the wording of those messages in response to feedback or program changes, their current wording is displayed here for transparency:
Adjusted shares include bonus shares and upvoting bonus rewards
Please note that NOT all tools show three digits of precision. If your vote is lower than 0.005, it may print as $0.00
Upvote rules are managed manually, so some short-term deviation from expectation may occur. Please request a review only if the deviation exceeds 10% for longer than two weeks.
Once our systems are fully automated, a complete review of all accounts will be completed for expected rshares granted versus actual rshares granted. Underperforming accounts will be rewarded rshares balances to catch up missing votes.
All Upvote values are heavily dependent on STEEM/SBD valuations and can be extremely volatile. Average daily volatility for STEEM exceeds 10%, and average daily volatility for SBD exceeds 15%
Pools 7 and 8 are upvote-frequency limited at 1 vote per day. Pools 5 and 6 are upvote-frequency limited at 2 votes per day. Members with high share counts in multiple pools may lose some vote value by not posting frequently enough.
Set your hypothetical posting frequency to match your actual and then compare hypothetical weekly with estimated weekly STUs.
Enrollment
If you want to get involved or to increase the share of basic income that you receive, enrollment is very straightforward:
Just send 1 STEEM to @steembasicincome. Include the name of a Steemian to sponsor in the transaction memo (preceded by @). You and the person you sponsor will each receive 1 share in the program. You can sponsor any active Steemian, it does not have to be a current member.
Please check out our full transaction memo guidelines and let us know if you have any questions.
https://steemit.com/basicincome/@steembasicincome/steem-basic-income-new-transaction-memo-guidelines
The official currency for enrollment is STEEM. We are not currently accepting SBD for enrollments. Enrollments are validated manually, and currently take 6-7 days to process, as we are still catching up from a recent family camping trip.
Upcoming Steem Creators Conference!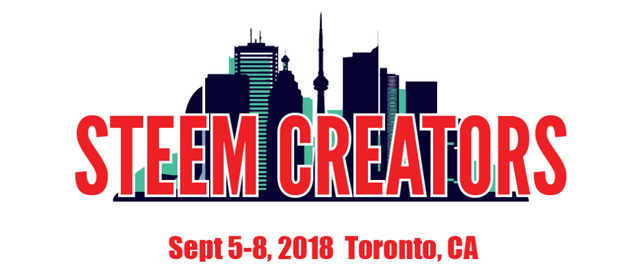 Come meet us and many other talented Steemians in Toronto this Fall!


We had a great experience at the #steemcreators conference in April and we are excited for what is in store this September! This is a fantastic opportunity to network with other Steemians and learn skills to improve your Steem performance.
Purchase your conference tickets Here and don't forget to book your place for the Steem Creator's Concert after-hours event featuring @wolfnworbeikood and many other amazing creators!!!
We would love to see you there!


Here is @josephsavage's presentation on Steem Basic Income from the last conference: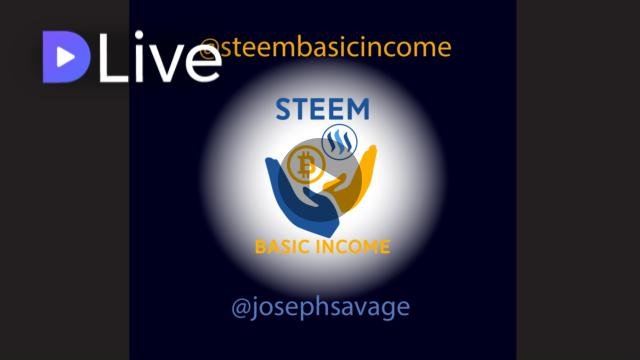 Questions?
Please read our FAQ. Most questions are addressed in our FAQ or in the resources that it suggests. If you still have questions, ask in the comments section or join us in our new discord server.
To review your share counts, we explain our tracking sheet here, or you can use our new tool, explained in this post.