Revival of the Nature Identification Contest (NIC) - win SBI - steembasicincome V.1
Hello all! I am happy to report that after a long wait, I have decided to take up the torch and lead the weekly nature identification contest.
This contest was lead for a long time by @mountainwashere. Sadly @mountainwashere is not often here (new job or travel) - irrespective we miss you @mountainwashere.
He mentored me here and helped me get on my way.
So I hope to help do the same.
Thus, welcome back to the Nature Identification Contest (NIC)!!!!
Basically it works like this:
post a photo that you took about something (e.g. a plant, animal, rock, etc) from nature that you would like help with as a reply below.

post context - maybe where you found it - forest, stream, desert, etc. How big it is (if it is hard to see).

other users will help to identify what it is.
What do you get?
Well first we learn from each other = cool!!!!!!
Second #steembasicincome!
I will donate 100% of the earnings (from upvotes) of this post back into #steembasicincome for the participants.
I will also promise to have at least 4 shares of steembasicincome as bounty for the participants, irrespective of the earnings of the post. Obviously, the more that participate, the higher the potential shares of @sbi to be given back.
What is @steembasicincome? Well just click on the name to learn more, but basically it is a system to help support our community through upvotes.
Hope you enjoy and that we learn from each other.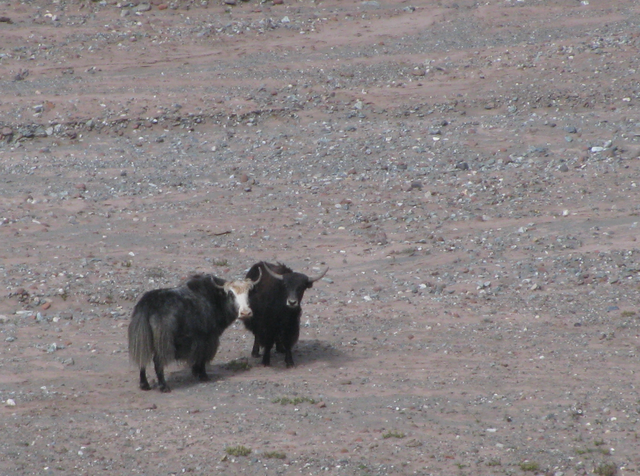 Original photo of a key animal for life on the third pole. They looked quite surprised!!!
To start it off, hopefully someone can help with the above photo?
What animal is that (hint I took this in Central Asia and it is big!) - (a bit easy to get things going).
But hopefully there are some harder ones out there and some good participation.
If @mountainwashere ever comes back, we can pass it back over to them, no worries. ;)
Looking forward to your ideas...