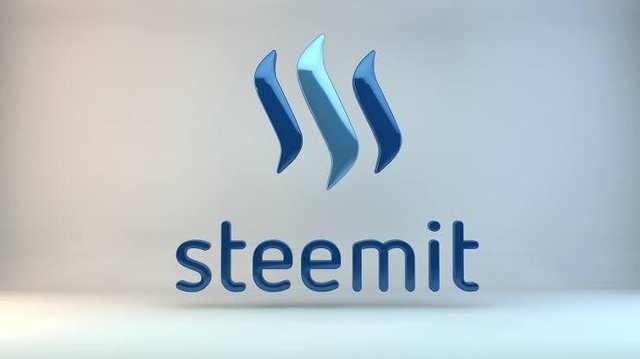 Image Source
@pennsif has created this great contest in which you have to give your reasons fir steem to go big in 2020, you can win upto 1500 steem in prices and there is lot more to offer. So jump right in and join this fun and exciting contest for your chance to win big. Here is the link
https://steemit.com/steem2020/@pennsif/contest-steem2020-what-should-steem-do-next-year-and-how-will-you-help-120-steem-prize-pool
Steem 2020
Steem is going big in 2020 I'm sure of it, the start of 2020 will mark 2 years for me here on the Steemit community, 2019 brought us many great DAPPS which helped Steem grow such as spinterlands, esteem, partiko and many more and with the introduction of Steem exchange we have our own exchange to trade among tokens this is a big step for the scalability of Steem. Unfortunately the price of Steem has just decreased after it's All time high a couple of years ago but the regular communities and individuals haven't lost any hope, they are all working together to bring the community back up. The community itself will determine whether Steem reaches the high end or low in 2020.
For me the biggest reason steemit hasn't grown is lack of rewards new users receive, I'm an example of it I had to write many good quality posts almost every day for people to notice my writing it took months after which my payouts would reach almost a dollar, secondly the use of bid bots what people usually do is use bid bots to promote their posts and come on the trending page hence some undeserving posts get huge boosts by whales which is really unfair to the hardworking minnows who write great stuff but get little to no recognition. Many of the new users just give up before getting to know the community which has so many great, humble and inspiring people that show a lot of support to one another that is the best part of Steemit. Recently @ocdb has started a campaign along with different bots to manually curate good content I guess that will show its colors in 2020 giving everyone to a chance to get great rewards for their quality content. This will in turn encourage new users to start using and interacting on steem even more.
The second biggest impact on the steem economy are communities who have always done great work for their participants, with fun and interactive contests to win steem again creating some liquid steem for minnows to invest and use for their own journey on Steem, they up vote members within the community and some have grown a lot but 2020 will be even bigger for them. @splinterlands is an example how big it has become many more communities will join in in 2020. Other than the communities, the whales will also play a big part by giving their spare Steem power to minnows for their respective accounts to work properly and they can post and vote without worrying about their Sp getting too low.
Thirdly we need to advertise Steem in such a way as to promote not only the financial aspects of the platform but also the use of a platform where everyone is part of a better future, we know that block chain technology is the future but we need to make people on Facebook, twitter and integral who post stuff just for likes be a part of this revolution in social media where you can not only earn for your posts but get the future of currencies which is crypto currency. Majority of the people out there don't know the importance of getting into crypto now because in a few years it will be too late to get in and steem is the perfect platform to learn about stuff such as crypto currency and block chain technology.
I have some ideas to place steem on a more practical level than it already is in 2020, we could let companies and investors advertise on the website by paying in Steem, this would make the economy even more bigger with companies coming in, another way is to partner with a fiat using social platform like Facebook, twitter or even YouTube and introduce them to steem so that they could make another payment option using steem. At the moment we all know the drama coming with Facebook announcing Libra and how it is not ending, so they could also benefit with an already made scalable currency such as steemit while increasing the day to day transactions of the currency and once again giving the steem economy a big boost.
The three currencies on Steemit, Steem, Steem power and SBD become a little complicated people so it could be simplified to just steem and steem power if there are possibilities this will be a lot easier to understand for new users and also increase the price of steem if there are no repercussions for it. We can also advertise the steemit platform on different websites to gain more users, this will create more accounts and users on the platform willing to learn their way on Steemit. Other than this the account creating process could be more hassle free and less time consuming I remember having to wait for more than 2 weeks for my account to be verified I don't know the process today but if we can make it easier and quick this will surely help in more people just using the platform without being impatient.
In the end I will say that in 2020 steem will surely surge and go on top where it should be in terms of numbers, I remember 1 token being at least 4-5 dollars right now times are hard but you know the saying when the going gets tough the tough get going. There will be a turn of events and we'll surely see the prices improving let's just hope for the best and Steem on.