People are leaving... Because...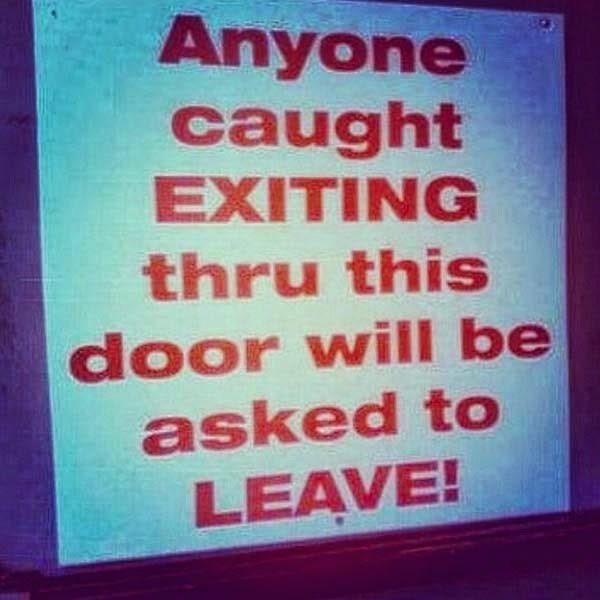 I hear this AND it gets said like it is a threat or a bad thing.
People leave because:
They don't make enough
They don't like mean words
They don't like flags
They can't handle unfairness
Its too messy too much spam, or other things they don't like
My response?
Okay, See ya.  It was fun to know you and I wish you luck.  Steem isn't for everyone.  This community is voluntary there is no reason to expect everyone to stay and like it here.

In my early days on SteemIt I was also quite focused on User Retention, but in my past career people paid to be on our website, not the other way around.   I've realized  a focus on User Retention doesn't apply here.  
 
There are plenty of creative and smart people here, they are figuring out how to get visibility and earn and they are adjusting their expectations.  I watch new minnows come in, ask some questions, get frustrated and then figure out how to make a space for themselves.    This is a decentralised platform with no leadership and 1000 people who think they are the only one who truly understands what Steem it is "supposed to be".  It's messy, it isn't for everyone.  That is okay.
 It isn't up to me to say who should stay on Steem and who shouldn't, but it has become clear to me that not everyone will be able to handle it in the current form.   Maybe some of them will come back when we have other front-ends and communities.  Why would we want to retain someone who is triggered by Memes or so focused on what others earn they can't enjoy creating their own content.  That seems cruel.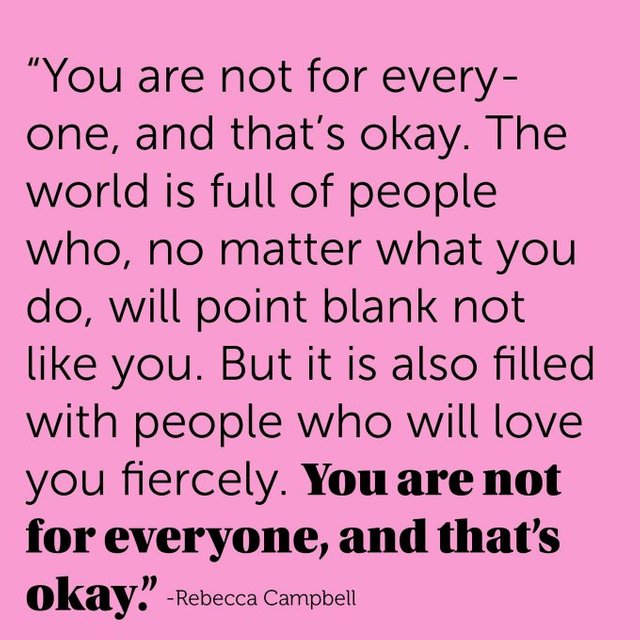 Communities and SMTs will likely help to create a community that reflects your values, but not everyone is going to do well in the current situation.

SteemIt isn't for everyone
 If you can't handle what other people say and do with their stake, this may not be a good fit for you.
If you want to pull out a lot of money quickly, this might not be a good fit unless you already have a lot of stake
If you suffer from envy and greed, this might not be a good fit
If you came here thinking it would be easy to gain a lot of stake easily, this may not be a good fit for you.
If you really like everything to be "fair", this may not be a great fit for you.
If you need to earn a living, unless you have whale support, this may not be a good fit for you.
If you need to be able to predict what the value of your investment is, this may not be a good fit for you.
If you are impatient and need to see daily uphill progress, this might not be a good fit.  (I struggle with this one)
If you think a flag is an act of violence or abuse, well...  This may not be a good fit.
It makes more sense if:
You are a talented content creator wanting to gain a bit of investment capital while you hone your skills and practice networking and getting connections.
You are already a content provider looking to supplement your income.
You are speculating that crypto is going to take off and some of that interest will fall to Steem.
You are talented at programming and creating applications and tools in a young economy.
You enjoy writing and communicating and are willing to struggle through building an audience
Hundreds of other reasons that do not occur to me at this moment.
There are thousands of examples, but it isn't a fit for everyone, consider your investment and content goals and carry on as it makes sense to you.
Proceed...  If you think you should.
PS Quit comparing your earnings to those on the Trending page and remind yourself what you were earning before you got here.