One thing is for sure in a price crash, eventually the price will be so low that investors cannot resist buying up at 'discount' prices... The challenge for Steem is to be one of the projects that attracts attention and gets bought up once the markets change direction. From this perspective, a crash is a marketing opportunity!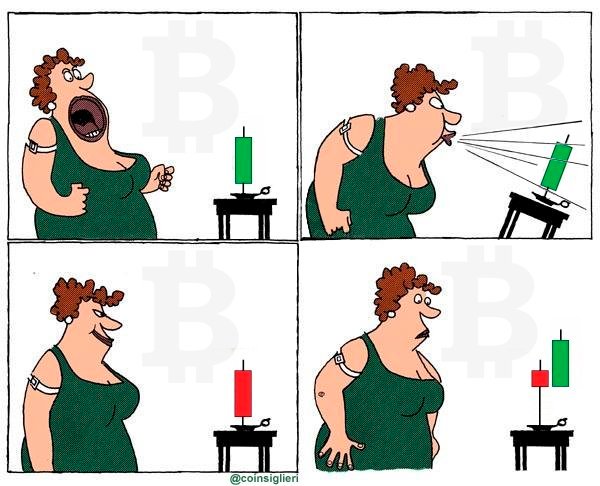 For many of us who hold Steem Power, a drop in the price of Steem means a loss of income and knock-on issues that relate to that. At this point, unless you have a lot of money, it's going to be hard or impossible to rely completely on income from Steem or similar projects due to the market volatility. I do, however, ask for you to help out in recovering Steem's position.. Steem's real power is the human co-mm-unity behind it and we need to unite to produce better outcomes for all.
When large amounts of tokens are sold, lowering prices across the board, it is often the case that automated 'Stops' have been triggered that were set on exchanges historically - meaning that investments that were configured some time ago are cancelled and therefore a significant amount of capital is freed up for future reinvestment. While it is true that some investors will have made losses and will not want to return to the markets at all - it is still the case that a lot of money will be reinvested 'somewhere' as a result of the sell off. Key at such times for any crypto project is to magnetise that capital to itself - resulting in an overall benefit once the dust has settled.
Steem or Dust?
---
We will be able to take effective steps before Steem literally becomes dust and given the large amount of activity behind the scenes in the Steem community, it is more of a question of how/when than 'if'. Our issue is therefore 'How do we let investors know about the movements of the community and why it is beneficial for Steem'?
Marketing is still a dirty word for many people - and with good reason - since disreputable marketing truly has been responsible for a great deal of dishonesty and dissatisfaction globally for a long time (many people still don't realise the depth of this). None the less though, without some form of marketing we have no way of being informed of what the world's many projects are doing and in a sea of information such as we have today, there needs to be ethical methods of marketing and informing the world of what Steem is up to.
One great way to do this is organically, simply via word of mouth (the network effect). If we all take steps to improve Steem then news of that will spread and more people will look to Steem as a potential way to solve their problems and 'make cool things happen TM'.
We also need to take organised steps to present Steem to the world more effectively.
Evolving Steem's Selling Points?
---
It is clear that Steem.com and Steemit.com do not do the best job of explaining the strengths of the Steem eco-system to outsiders (and even to insiders) and this is something we will be addressing via the new @steempassport onboarding project I am running in co-operation with the other new onboarding project for Steem - @steemonboarding run by @anomadsoul and @coruscate.
The basic model of selling the idea of Steem as a blogging platform that pays you is outdated.
In actuality, Steem is a platform that rewards much more than just blogging since on a basic level, the text storage capacity of Steem allows for recording of a wide variety of information, including records of activity of a wide variety of types. Now, on top of the various apps that extend the basic rewards system to include Q&A sites, review sites, video/audio sites and so on - we also have new projects that extends Steem to include the ability to offer and reward commercial services (such as @oracle-d) and even to handle governmental processes too!
There aren't many crypto projects that I know of that are so functionally addressing the world's challenges with such a large community and especially with such a generic process for being rewarded efficiently (and in a way that allows them to compete with the role that miners would fulfill on less evolved platforms - yet without any technical knowledge being required). Steem can help motivate people to solve problems and gives us new ways to do it. We only need to organise, co-operate and educate the world of what we are doing here!



For me, one of the main selling points of Steem is that it helps channel human creativity in ways that are free from control - which inevitably results in progress and solutioneering!

Steem unites people and while we may disagree about many things, we tend to also share a common appreciation of important truths - such as that humans need to be free to find their own destinies.
One of the main selling points that has not really been utilised yet is that we can unite and reward unknown creators in ways that then might gain them exposure to larger investors or marketers/publishers on the global scene. I really think we have a space here for us to help creative people get found and even published globally - but the details of that are perhaps for another post.
There are challenges to be overcome with Steem too, certainly, including the breaking of 'proof of brain' by the use of bidbots and other issues that many have spoken about in great detail already. However, I feel that as long as the community holds strong here, we will find solutions to all of these issues and in the relatively near future too.


Community Spirit & Heart's Courage
---
One of the key aspects that I think is overlooked by many with Steem is that it is a SOCIAL phenomena. Many people who focus into investments lack the kind of social understanding needed to build human community and may even simply not value it much at all. Without human community, there is very little of any value in terms of commercial or investment potential. Unfortunately, some who do not appreciate this deeply enough will tend to lean towards trying to control people in order to 'maximise profits' and this is a large part of why our world is so hurt and is, in fact, on the brink of annihilation. This is not to the time for fence sitting.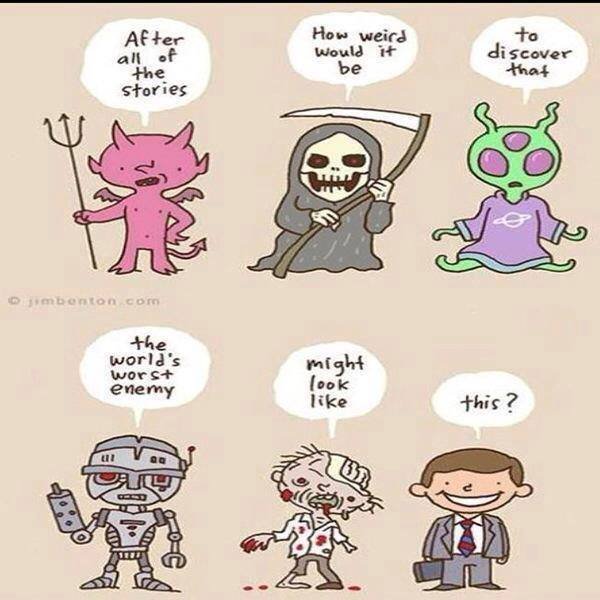 This lack of heart has been part of the cause of a situation where Steem Power is being sold to bid bots and this partially breaks the delicate system that keeps Steem useful in the eyes of creative humans. As long as votes are being sold to anyone with enough money, there is no real value in the ordering of posts on Steem and thus a large part of it's attraction to thinkers and creatives is lost.

A social system for humans MUST have HEART because living, real humans have hearts!
Engagement, Engagement, Engagement!
---
One solution to community disconnection/exploitation that requires no technology changes is to educate and realise that engagement is key to the community here. If you buy Steem and just hold it, you stand a chance of losing out because others in the community are posting and self voting etc. while you are not. If you don't post on Steem and get rewarded, you lose out unless you sell votes or delegate to other projects that reward you for doing so. Since vote selling also devalues the community functions and attractiveness (marketability), the only REAL way to strengthen your Steem investment is to engage the community in meaningful ways - both the community of Steem users and also the wider world community. This means possibly offering services via the blockchain, delegating to others who are active or just posting and commenting.
Money DOES NOT MAKE THE WORLD GO AROUND! TOKENS are called 'Tokens' because they are only 'token'! They represent the REAL underlying power on Earth - which is INSIDE us all!
I feel this is not being deeply appreciated and respected by many people and they are hurting Steem's potential through not realising how to use Steem optimally. Every Steem user needs to understand how to use Steem holistically if we are to be sustainable and this means working socially and forming real community - not just attempting to generate ROI from Steem because it's an investment for you.
If you want direct investment only, you may be better off looking to other systems that don't have an inflationary reward pool built in or, alternatively, you could fund the process of bringing a productive/trading business onto the Steem blockchain. At @Steemfest, @ned specifically stated he wanted to see more of the kinds of enterprises that we see with @steemmonsters as we need to have ways of drawing money into the blockchain and not just ways of sending money out from it.
There is a reason why people invest in businesses and not in village communities of people interacting in more relaxed, social ways! Everyone can be creative and productive but many know they actually achieve more through living in a more natural way, that is not constantly being pressured to 'produce more', 'work harder' and so on. We need to foster the right kind of balance so that no-one feels overpowered, regardless of their purpose.
Culture Shift Towards Voluntary Co-Operation
---
The surface solution, based on ideology, to the issue of Steem's constant devaluation without outside investment - is to commercialise the platform and draw in businesses to hold Steem in exchange for the ability to pay Steemians via upvotes. This can certainly work and holds part of the solution here. However, Steem is not purely a commercial system for businesses to find employees - it is a ANARCHO-capitalist eco-system that is based on principles of non-hierarchy ('Anarchy' literally means 'no rulers' and that means no hierarchy in the sense of there being no non-voluntary control by any means - even including control by economic means).
The system contains some apparent contradictions since on the one hand we have the idea of anarchy as being in opposition to hierarchy, yet we also have Stake weighted voting which inherently introduces hierarchy!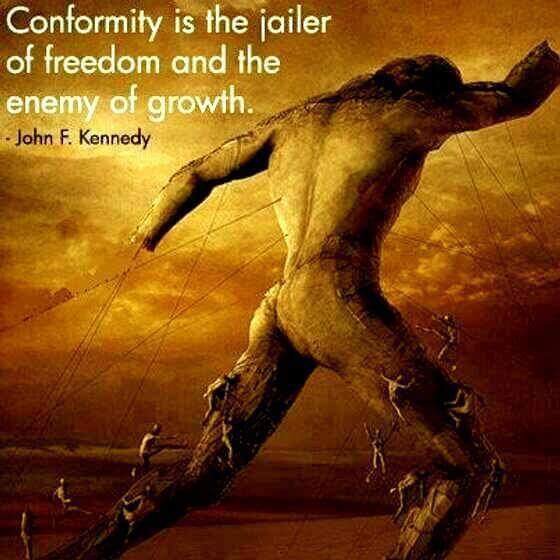 The whitepaper for Steem attempted to explain some of how this contradiction could be resolved. The mechanics include, by design, space for wealth redistribution - but it was perhaps not considered deeply enough just how the bigger investors would retain their wealth on the platform - or at least it wasn't expressed in enough detail that many would literally NEED to delegate large amounts of Steem Power to others to use to curate with if the system is to be in a position to remain sustainable and functional at all.
There is a need for those with large amounts of Steem Power to use it in some way that brings them rewards and there is a need for those with smaller amounts of Steem Power to access Steem Power to help them achieve their own goals. The obvious solution to this is to work together for common goals - which means we need communities and communication to take place among those who have common goals. Those who do not interact in such social ways may be left with only the option of delegating to bid bots in order to retain the value of their Steem. It is in all of our interests to engage everyone!
This is quite a clear choice actually - connect with others through the heart or hang out with robots! Your choice!
SMTs, Communities & Balance
---
In such an environment it is necessary to think differently to reach the balance points. We do not yet know if SMTs will fully allow for the somewhat divergent positions to co-exist completely peacefully - however, the communities features should go some way to resolving all of this in a powerful way and I am excited to find out what we can achieve.
In the meantime, we are somewhat limited by what we can do, however, there is nothing stopping us from networking and talking to each other much more than we have been. We can take steps to make our own use of Steem in more effective ways such that community is strengthened and from it can come new and exciting solutions.
What do YOU want to see in Communities? How do YOU want SMTs to be experimented with?
My Own Vision?
---
When I think about why I love Steem and why others should consider investing in Steem - my mind goes in many directions.
I see Steem as many things, including a communication vehicle that allows us to share ideas and to reward each other for doing so. I might not be able to pay you the £10,000 that I think your idea is worth, but if you share it with the people here (who may all benefit from it in ways that far exceed £10,000) they/we collectively can reward you for your willingness to co-create new realities with us. This kind of creativity is what I feel is missing from the 'normy' world that often seeks to simply exploit and horde resources for personal gain and competitive edge.
In my understanding, having analysed this for a very long time, humanity will never solve its challenges until we learn to unite in a truly voluntary way that respects individual liberty and that is what I want to see come out of Steem, SMTs and future communities on Steem. I feel that if we can embody this and let the world know we are doing this then Steem will truly become a force to be reckoned with in the world. This kind of system has never existed before - monetising the wisdom of the crowd - so our world needs to be made aware of why it is so powerful. THIS IS a unique selling point.
Steem is also uncensored, another unique selling point that is undervalued by most people until they come to try to change important things in our world and find they are heavily censored regularly (Check out my future post on the class action lawsuit against Facebook for censorship that I am participating in!).
As already mentioned, Steem also supports commercial ventures through it's core feature set and I see nothing wrong with that being pursued here too.
The challenge is going to be finding the balance such that everyone gives and can receive VALUE into and out of the system.
I see that personal evolution and generally improving our own state of being as the absolute requirement for this to work on all levels. This is part of why I am still planning to integrate an SMT into my own (now slightly dusty) social network at https://www.ureka.org - when the time is right. Ureka is entirely founded on the principle of healing, balancing and evolving. Currently we have a reality where people pay vast sums of money to gain health and help when they need it - but what if we form entire communities of enlightened beings who can perform such tasks in a shared way on the blockchain? What would that be worth to humanity? We don't have a simple answer to that, but if done correctly it would be vast.
The bottom line is that Steem is an ECONOMIC system AND a SOCIAL system - a Social-Economic Network. Anyone who participates needs to take steps to up their 'game', both in terms of understanding economies and also in terms of understanding social interactions. If we all do this voluntarily with an intention to heal, balance and evolve - we cannot fail to succeed!
So.. Learn, Share, Educate, Inspire, Collaborate, Communicate, Grow, Evolve.. Let's make things better than they were!
Wishing you well,
Ura Soul
---
I am currently among the top 100 in the Steem User Authority Table
Vote @ura-soul for Steem Witness!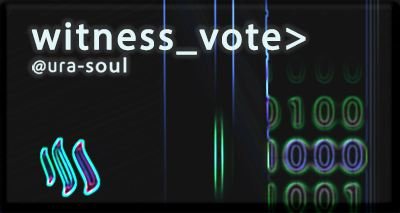 View My Witness Application Here

(Witnesses are the computer servers that run the Steem Blockchain.
Without witnesses there is no Steem, Steemit, DTube, Utopian or
Busy... You can really help Steem by making your 30 witness votes count!)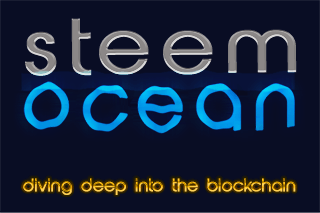 Find out your voter rank position at steemocean.com!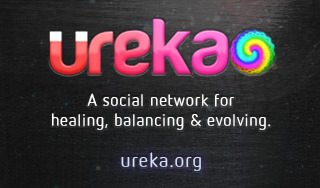 I run a social network too!