I feel very strongly that STEEM is significantly undervalued right now. In my opinion, we should currently be one of the top 20 cryptocurrency projects. Plus, if the SMT launch goes as successfully in January-March as I believe it will, we could easily make it into the top 10.
Top 10? But.. What about all of Steem's problems?
Don't get me wrong, our project is not without it's problems. I know there are users/stakeholders who will point to the various things that need fixing, and cite those as the reasons we are not there.
The problems we have do need to be addressed, and those internal discussions we have on what needs to be improved are extremely important to continue having. My view though is that even with all the problems we have, we are still WAY BETTER than most of the other cryptocurrency projects out there.
Lack of Marketing
One of the things that our project has been extremely lacking in has been marketing/promotion of Steem to potential investors.
Can you believe that there are still investors out there who believe we still have 100% inflation, and Dan Larimer is hand-picking the witnesses with his ninja-mined stake? A lot of people who might actually be interested in investing in Steem have not taken a serious second look at the project since it's launch, and a lot has changed.
I want to fix that. I want potential investors to pay attention to Steem. I want them to take a serious second look at the project, and decide whether Steem is worth putting their money into.
Invest in Steem Social Media Blast Day
I am organizing an "Invest in Steem Social Media Blast Day", where we all take to the streets and start talking about how amazing Steem is.
I want to generate as much "buzz" about Steem across the internet that investors can't ignore it. I want them to think what's going on all of a sudden with that Steem project? Combine that with educational material that highlights all the amazing things we have going for us, and I think we have the potential to generate some serious interest in the project.
My (ambitious) goal is that as a result of this social media blast day, we push into the top 20.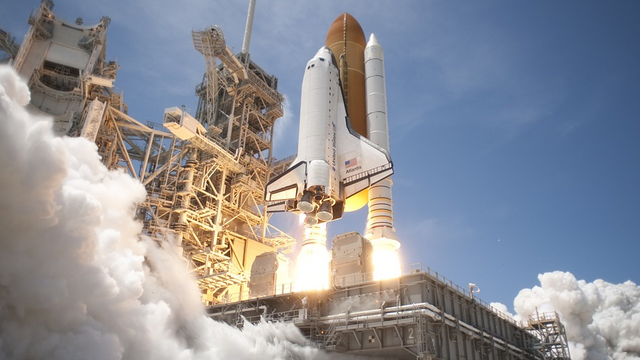 When?
Soon :) Next week I will announce the date of the blast campaign and provide instructions on how everyone can participate.
Brainstorming
In this post, I would like everyone to brainstorm. What can we all do in order to make this a success?
Here are a few ideas:
Promote, but don't spam.
Focus on Steem as an investment (not on the blogging side).
Get the word out ahead of time, so that everyone in the community knows when to start "blasting".
Generate a collection of investment focused Steem memes and graphics.
Collect a list of positive things about Steem.
Users post to Facebook, Twitter, etc.
Collect news articles that talk positively about Steem.
Users create content on Medium/Reddit that talks about Steem.
Writers contact cryptocurrency publications and ask to write articles about Steem.
Users contact cryptocurrency based hedge funds to inform them about Steem.
Stakeholders sponsor paid advertisements.
Stakeholders sponsor paid articles in cryptocurrency publications.
Focus on Steem or all the DApps built on the blockchain (not just "Steemit").
Users share their positive blog posts about Steem on various promotion services.
Users get articles published in local newspapers (usually free).
Users talk to their friends/family who are "curious" about investing in cryptocurrency about investing in Steem.
Try to save as much of the activity as possible until the day of the event.
Discord Channel
If you are interested in helping out with the event, join our Discord channel: https://discord.gg/UHHQXz3
Share Your Thoughts
Do you have ideas on how we as a community can generate the most positive buzz about Steem on the day of the event?
Do you have any special ways you can contribute?
Please share your thoughts in the comments below.