I've been seeing a lot of discouraged posts lately as the price falls, and I'm getting to the point where I'm interested in picking up some long-term Steem, so I thought, let's see if I can help some people who want a quick and smooth exit and grab myself some discounted Steem at the same time.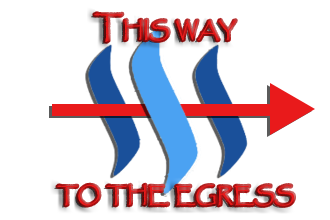 So here's the deal: I want to buy your account.
My offer is 70% of the current value of your SP, based on the CoinMarketCap price. That's a pretty nice discount, but if you think Steem is going to keep falling, it mitigates your downside risk entirely. While past performance doesn't indicate future results, for much of the year it has been a better deal to sell at 70% than to power down and sell Steem when you get it. Here's a chart: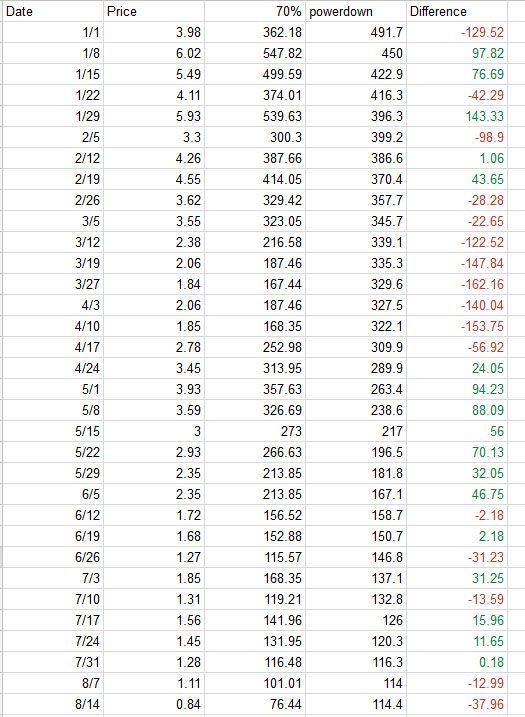 For convenience 70% and powerdown numbers are based on 130 SP.
Powerdown numbers after May 15 are based on a steady price of 0.88 from today.
And that doesn't take the time cost into account. Who wants to stick around on a site they don't believe in anymore for thirteen weeks to get value out of it? I wouldn't, and I bet you wouldn't, either. So here's a way to get out clean, immediate, and move on to your next thing without having to keep thinking about Steem after you're already emotionally done. If you wanted a social media site that was like constantly running into your ex, you'd still be on Twitter.
How does this work?
You give me your master password. I change your passwords, and then I pay you the liquid equivalent. I have about 1000 SBD and $4000 USD to do this with at the moment. If you choose SBD I'll send it to an exchange with your address/code. If you choose USD I'll send you an EFT or a check and a screenshot that I've done it. (You probably need to be in the US for this method.) I can also change that USD into some other coin if you want to wait a few days.
You send first because I'm the one who Steem social reputation will still mean something to, and we'll do this publicly in the comments here so there's a record on the blockchain. If you want an escrow you're welcome to use one as long as any fees come out of your end. I expect we can agree on someone we both trust.
Are you going to do nefarious things with my account?
No, I just want your Steem, and I figure there's value in not needing it in a hurry. I'll be powering it down and moving the Steem to my own accounts, and in the meantime your account will vote on my projects. I'm not interested in pretending to be you, or starting a spam botnet, or doing anything with the account. In fact, if you end up changing your mind and want to come back to Steem, you're welcome to have your account back after I've taken the Steem out of it.
If you're interested, drop a comment here and we'll work something out. And if you know anyone who wants out, point them at this post and let me help them get out fast and clean.