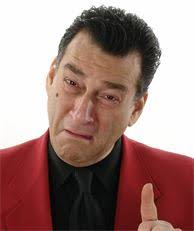 "It took me 10 years to become an overnight hit." -Robert De Niro
Much like De Niro, it took Amazon more than a decade to become Amazon. For the better part of 20 years, Amazon existed without the phrase "being Amazoned" being uttered. What started as an online bookstore has become one of the most feared companies in the world. The simple mention of them entering a particular industry will send the stock of the existing players in that industry on a downward move of about 5%. People realize that the limits of where Amazon can go are few and far between. Their market is basically whatever they decide it to be. Who would have thought that an upper end, physical grocery chain would make Bezos shopping list? Yet that is exactly what happened with Whole Foods.
Why do I bring this up? Anyone who followed the cryptocurrency market for any time quickly learned the potential of the blockchain. Like Amazon, this technology is a disruptive force that knows few limits. The market for the blockchain is basically whatever it decides it to be. There are people working on apps that are going to wipe out entire industries. In the end, those industries will not know what hit them. It is very similar to what retailers are experiencing from that little online book store located in the Pacific Northwest.
So how do I draw a correlation between one of the hottest companies in the world and the steem blockchain? To start, I wanted to emphasize that Amazon was not always the giant it is today. In fact, for most of its history, Amazon lost money. Only recently has the $500B behemoth been a darling of Wall Street in terms of its' numbers. Over time, it built upon it successes creating momentum which ultimately caught everyone off guard. I see the same thing happening with blockchain and steem, in particular, is well positioned for this.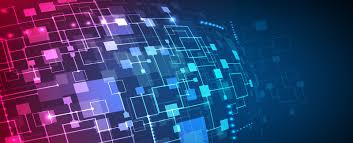 Following technology as closely as I do, I can tell you for certain that many high ranking executives are completely unaware of the disruptive forces that exist. Much in the same way as the C-level types at Sears, KMart, and JC Penny were all caught napping, I see similar behavior out of people in the financial, oil, and automobile industries. To them, it is business as usual. This mindset is exactly what Amazon exploited on its' path towards total domination.
Steem is a blockchain that basically focuses upon the social media/publishing realm. I believe this was @ned's and some of the other early participants vision. However, one interesting aspect to blockchain is how things often evolve differently than originally intended. Many visions start the chain down a particular path only to find developers going in a different direction. Oftentimes, this direction can be a lot more profitable.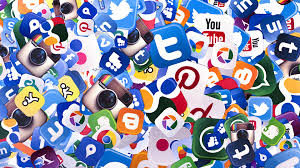 At present, steem has answers for most every social media genre out there. While Facebook is still king in terms of users and functionality on its site, others have direct competition for apps already in use on here. This is something I wrote about on a number of occasions. For a quick recap, the major social media sites have roughly 3.5 billion user accounts. While many of these are duplicates and bots, the true accounts are a target for the steem blockchain. With the development of steemit, dtube, dmania, dsound, zappl, and steepshot, etc., Instagram, Reddit, Twitter, Facebook, Youtube, and blogger all face potential decentralized threats. I will project that there is not going to be one area of social media that will not have a valid steem-based app over the next 12-18 months. There simply is too much development taking place on this blockchain.
So why am I so bullish on steem? My answer to that is simple: many of the issues confronting other blockchains do not occur when talking about this one. The ability to scale up is something many blockchains are trying to confront. To realistically be a blockchain that acts as a currency, one needs to be able to push througha ton of transactions very quickly. When you consider that Visa does millions of transactions every minute of the day, that kind of makes etherium's 25 per second look almost laughable. Bitcoin has even a larger problem. Steem, on the other hand, already handles hundreds of thousands of transactions a day with the ability for a lot more. There is no scaling problem with steem, at least for the foreseeable future.
Since scaling up is not an issue, this puts steem in a rather unique position. Notice in the preceding paragraph, I did not mention social media companies. Instead, I listed the number one company in the world for handling financial transactions, at least in terms of number. What does this have to do with steem? Visa is a third party verification entity that handles transaction in many different currencies almost anywhere in the world. Traveling today is a lot easier than it was 30 years ago (remember traveler's checks) since you simply swipe your Visa card and it will convert whatever charge in a foreign currency back to the one you regularly deal in. Travel to Europe and buy a bunch of things priced in Euros and you will find that your bill is in dollars when you arrive home. Visa handles it all for you.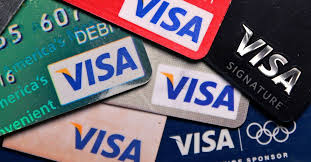 Steem does the same thing. The blockchain is a third party entity. Much like Visa, it can handle the transactions in one currency on the blockchain while converting it back to another like steem. This is the main essence of the smart media tokens. One can create a token for his/her site while anyone with steem can use that currency on the same site. The blockchain itself will handle all conversions AND TRANSACTIONS. Every site that creates a token using SMTs will have all transactions handle by the steem blockchain. Just like the Visa network is in most countries around the world, the steem transactional network will be in most of the "digital countries" known as sites. While they might all have different currencies, this blockchain takes care of all of them.
Now many of you are probably saying to yourself " yes Task, what you say is correct...but there is no clear cut winner in blockchain". With that point I have to agree. However, when you delve a bit deeper, you realize that steem has an advantage over every other blockchain out there. The advantage steem has is the curation/reward system. This is what separates it from everything else at the moment. And here is why....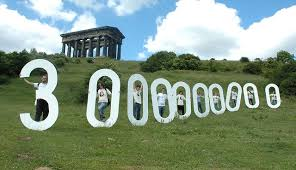 Amazon is the largest online retailer in the Western world. It has an Alexa (a company it owns) ranking of 12. This is very impressive. However, think back to the entities that steem apps can provide competition for and how big a market that is. If we look at the top top Alexa ratings we see: 2. Youtube 3. Facebook 8. Reddit 13. Twitter 17. Instagram. Now you can see why it is a target market of over 3 billion people. The curation/reward system is ideally suited for the social media/content creation arena. Bitcoin, Ethereum, Monero, and Ripple do not have it. This enables steem to target the most populated online arena.
Which brings me to my last point. If you are not excited by now, there is one more aspect that should get your juices churning. At present, steem is a currency we earn and then convert back into something else. While the steem blockchain has the transactional market covered, steem the currency has few uses. Right now, it is basically a way assign rankings to different individuals. This brings us to the next phase of steem's evolution: the commercialization of the blockchain.
Last night I wrote a post about Steembay. This is an app that works within the steemit framework to allow people to buy and sell items similar to Ebay. Basically, it is steem's very own auction house.
https://steemit.com/steembay/@taskmaster4450/next-steem-target-ebay-post-your-bids
But wait, there is more. In addition to Steembay, the steemfleamarket was also announced yesterday. I found this by buzzing around last night trying to find things to upvote. From what I can gather, people now have the ability to set up their own "storefronts" on steem. How cool is that?
Here is the post announcing it:
https://steemit.com/steemfleamarket/@steemfleamarket/steem-flea-market-is-now-live-give-your-stuff-away-trade-buy-or-sell-and-earn-sbd-just-by-commenting
What this means is we are starting to see the transformation to commerce. People are going to be able to use their steem directly to acquire the goods and services they need. Over the next year, I believe we will see a ton more development in this area as entrepreneurs start to embrace this blockchain. Remember, we already have the ability to handle all the transactions, something that Bitcoin and Ethereum are still trying to work through. Imagine the evolution where content creators, commentors, and upvoters have the ability to earn steem (or other tokens created via SMTs) while also purchasing the things they want and need without ever leaving the ecosystem.
If this takes place, 1000 in SP might not be worth $100K but, rather, could make you a millionaire. Over the next 20 years, steem could be as disruptive a force as Amazon was the last 20.
Hold on...it is going to be a wild ride.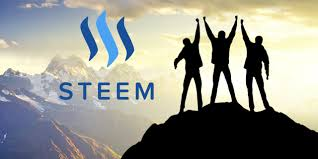 If you found this article helpful, please give it an upvote and a resteem.
Pictures from google images.