The adoring public: Showcasing example
While there is movement on the platform toward building a Steem brand story for marketing purposes, calls for a 'face of Steem' (not a big fan) as well as applications and communities that are more outward facing, one of the things that will likely need to be brought more into focus is the influencer conversation, people in subset groups who represent either the blockchain in general or parts of it across content genres.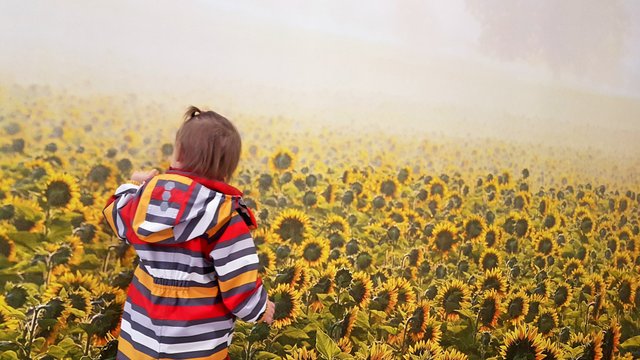 One of the problems with what people call 'promotion bots' are that they only promote one post, not an idea or a person itself. For an influencer to actually gather influence, it requires a track record of growth and community support not paid advertising alone.
Reputation was meant to be something of a score card for influence and track record but with it being so easily gamed form the get-go, it failed to be a qualifier. @steem-UA also promised to give a different view but it hasn't really amounted to a great deal of uptake in a practical sense.
How I see it is that there is an opportunity for interfaces to provide views of users that are influential for various reasons on the blockchain and find ways to spotlight them and put them into the eyes of more daily users. This has several benefits of course but a major one supports the building of the Steem brand story as these years can be selected by the various apps themselves in various ways to be representatives of the platform and the communities.
Selecting and showcasing well will mean that new users coming onto the platform are more likely to be first introduced to what the community might consider the best we have to offer and in that way, expectations for various things can be built at a more workable level than the nonsense that is seeing Chbartist 6 times in the top 20 of Trending.
The Trending pages can still stay of course, but if the interfaces started feeding some of their own views of the platforms, they would not only be able to help new users, but they may be able to convince influential users to use and promote their platform also and differentiate themselves in new ways.
I would like to see some smart user and content placements when it comes to when readers find and upvote content they like where similar, high rated content is selected and suggested for them to take a look at. @steeveapp does some of this already with its AI-selected feed and it would be great if there was more of it happening in ways that rather than pushing adverts, we pushed members of the community.
There are obviously challenges involved in how to select as well as how to maintain the relevance of the selections but if this is going to be a community that is for the people and not the advertisers alone, we are going to have to find ways to empower people. I have always said here that to build the network widely and with strength we need to find and raise key users that others are willing to gather around.
This is not about creating leaders to worship it is about enhancing the profile of those that the community would consider set an example of good practices. As the applications diversify, it is in their best interest to find and raise users who are able to establish a role-model position that introduces and directs new users from the start. Part of the problem with Jerry was that he was not a good role model for Steem, but people still followed and supported him.
We of course want lots of people to come in and populate the Steem blockchain but how they behave once here is going to define much of the way Steem operates and the way people experience it. I would suggest that the people who are commonly gathered around the community focused users are much more likely to stay long-term whereas those who are surrounding themselves with those that promise fast money, will be hard to retain.
People look to Ned as some kind of leader only because he is the founder and holds a crap load of Steem, but if he acted and posted the way he does as just another user, who would follow? There are plenty more worthy representatives of the Steem blockchain and as Ned said, the applications are the focus. This means that it is up to the applications to become the multifaceted views of Steem and a great way of doing that is for them to empower and spotlight users they believe have the community and the blockchain at heart.
This in turn encourages those users to take their role seriously and increasingly turn their own content and behaviors outward into the world, which enhances onboarding efforts of those that value what they stand for. If you market Steem as a get-rich-quick scheme, that is the type of person that gets attracted and those that are willing to wear that hat like Jerry, are only in it for their own fast riches.
Obviously a lot more thought needs to go into the mechanics of it and it will change depending on the application usage but, empowering users that do Steem justice would in time change the way the entire platform behaves both at a technical and community level.
Taraz
[ a Steem original ]