Send 'Any Tangible Amount Of Steem/SBD & An Encouraging Memo' To '@ned' As A Gift. The First 100 Qualifying Participants Get 1 STEEM Each!!!
When it comes to 'humans', the measure is 'human'. Not accolades; 'human'! @surpassinggoogle
When it comes to 'giving', if i gave Obama, i would give 'broke Terry' too. While it is easy to say Terry is poor, who says Obama is rich? Not me!
Not a soul is truly capable of exhibiting poverty.
Who says Terry wants 'lorry loads of money'? Not me! Who says Obama will not value my timely 2-STEEM gift? Not me!
So, i will give them both!!!
Today, let's keep it simple. Simply send @ned any tangible amount of STEEM or SBD and 'an encouraging message'; then leave a screenshot indicating your participation in the comment-section below and i will send you 1 STEEM in return.
'1 STEEM each' will be given to the first 100 qualifying participants.
The issue with the world is not poverty, the solution thus, can't be 'reward distribution'. @surpassinggoogle 
Ulog-Games
Days ago, we started one of many ulog-games labelled 'water is the new sexy'. So far, we have received a few entries and we will highlight these entries below, with hopes that it inspires you to participate too:
Each of the 'first 20 participant' received a prize of 5 STEEM each, meaning that, 'participants 21-50' will get '3 STEEM each'.
Do well to read the main ulog-game publication below before you participate:
While these endeavors with 'ulogging' and the recent #ulog-games, look like thin air, it is 'world adjusting' but too, at this very moment, it is helping me. I need so so so much help, for i am crashing very very very fast.
It so painful each time i have had to spend steem (especially from my recent power-down(s)). Oh the stories and histories that 'this steem' represents. For me, steem is not money. It never was.
I never tasted a power-down (for more than 2 years since i join steem) and i witness steem get to 8-USD and down till 1-USD and i still didn't power-down. 
More recently and in the few months since my first power-down, my steem has exhausted extremely fast and i haven't bought one shirt. Not even gifts for my dad who is ill. Not even meds or rehab for myself, who is ill each day. All have gone into expenses, especially daily maintenance meds for my dad etc 
Worse of all, i am so ill now that i am practically function-less and energy-less, so time flies fast, steem goes fast and my projects and its development stalls but i am still here and each day, i push. 
I haven't slept for years.
Whenever you use 'https://steemgigs.org' or 'https://ulogs.org' etc or participate in any of my endeavors, i tell you, "i shed tears". I am extremely grateful. 
When i put up a ulog-game and give 'steem' away in it and you participate in it, it is not ordinary (to me); it is you in my story, in this rough journey. You help me more than you know. I am grateful.
I am extremely positive.
Your boy Terry, whether bulls or bears.
Sign Our Ulog Petition
To sign, simply visit this URL: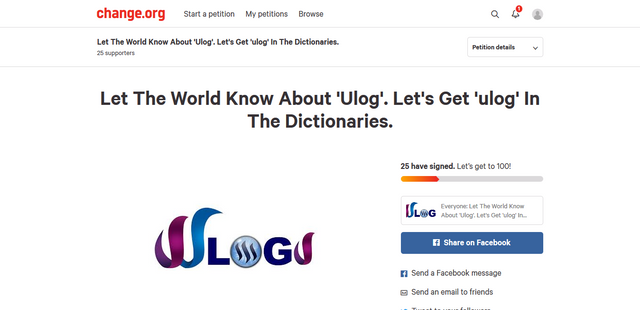 Get Some Teardrops Tokens
You can pick up some teardrops tokens on steem-engine.
For Developers
I have open development tasks on GitHub for steemgigs.org and ulogs.org and a total of 2500 STEEM & TEARDROPS in the pot, where you are brother and committed to completing the tasks.
Subscribe to UloggersTV
https://www.youtube.com/channel/UCzI3Rjamg7zSe_o0BwSeIQQ
Closing Note
You Can Support The Development Of Teardrops
my "Thank You" is hefty.
#venezuela #thai #usa #cn #kr #nigeria #indonesia #steem #contests #witness-category #philippines #australia #germany #spanish #teardrops #surpassinggoogle
Kindly Vote On The 'steemgigs' Witness. 
Dedicating My Entire Steem/Steemit Journey To My Mum
If you want to support an extra witness and you support mine "steemgigs", it will be really helpful.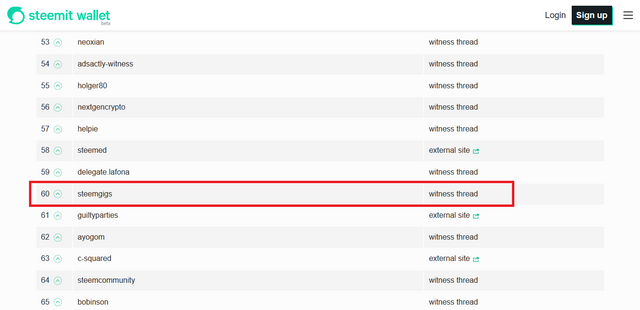 To vote my witness, simply visit 'https://steemitwallet.com/~witnesses' and upvote "steemgigs" or simply click Here to do it on one click! 
Your Boy Terry, whether bulls or bears