You are viewing a single comment's thread from:
RE: Welcome Byteball to Steem!
Look what I got when I tried to install it: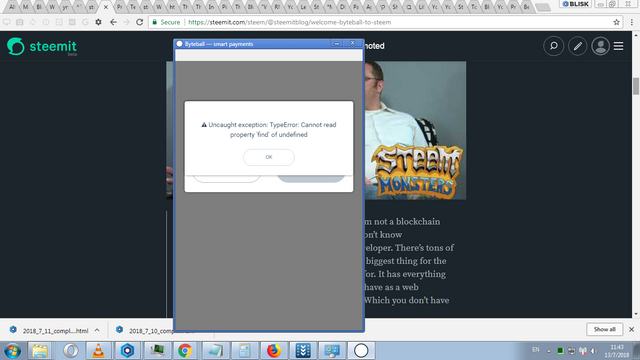 " Uncaught exception: TypeError: Cannot read property 'find' of undefined"
And then it threw me out and went off.
This is after I uninstalled it, because previously I got the same, and when it worked, it was not properly, because I could not get my own receive address, only my device address, and it did not seem the same to another user's screenshot.
After the uninstall and repeated installation, it requires my password, but quits on the exception that I mentioned before or when I try to type my password.
So far the help that I got is as bad as the help that I got when I tried to install Bisque, to join BitShares and to commit a trade on Blocktrades.
I hope that this time it will not stay as bad, but my experience predicts that I will probably stay outside this time too.