Steepshot updates: join iOS closed beta testing, full-screen mode for desktops, sponsors incentives and more.
We are happy to let you know that you can join our closed beta testing an download Steepshot iOS app!
iOS TestFlight
40 participants joined already. Everyone interested, please, send your request to [email protected]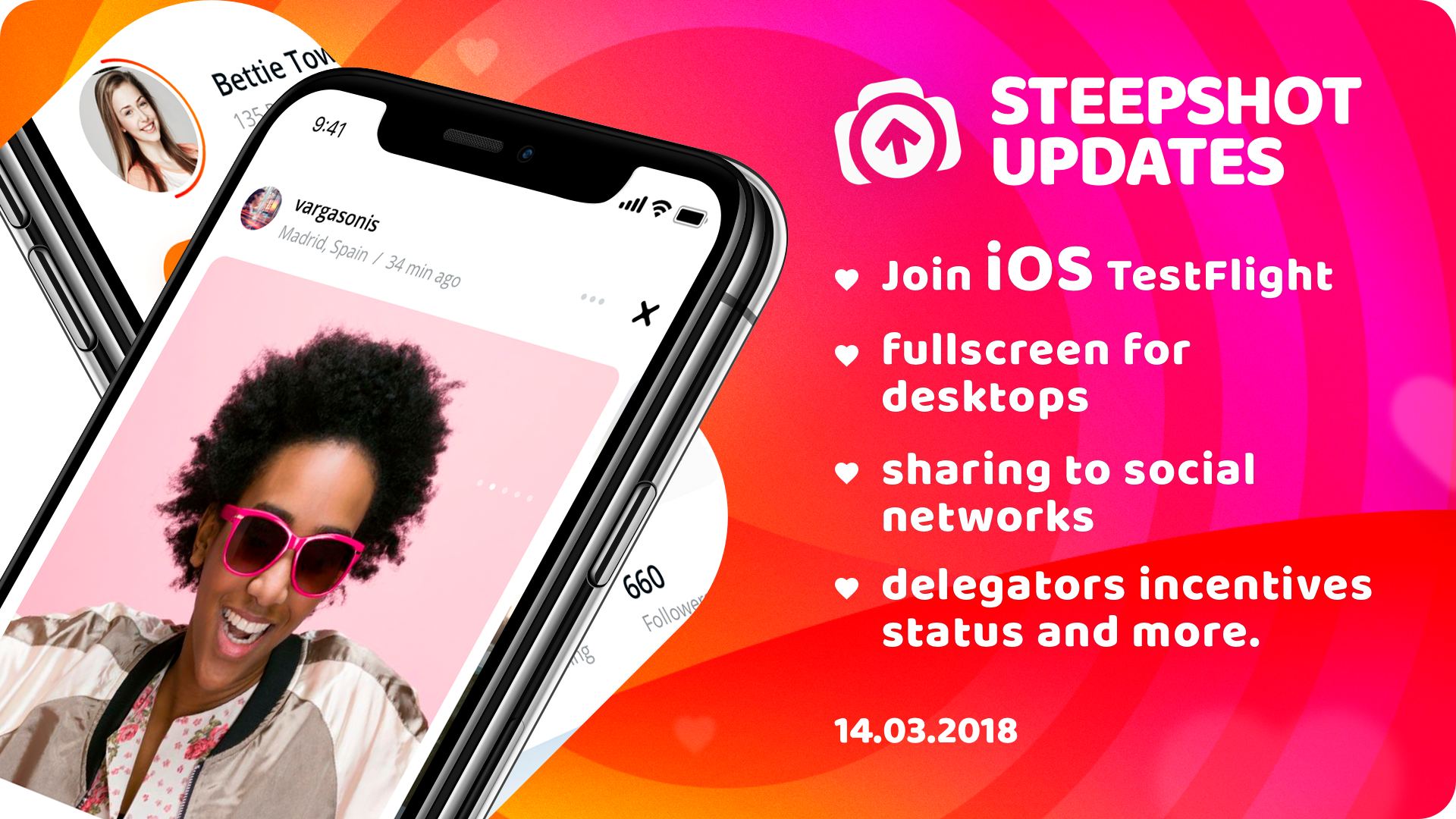 GET IOS APP:
| Send an email with the text | to @ |
| --- | --- |
| Please add me to TestFlight as iOS beta tester | [email protected] |

We keep uploading new versions, so don't forget to update the app! And remember once you've joined TestFlight, you will always be able to test the newest build of the app. We'll send you invitations for the future releases as well.

Development progress
iOS (12.03): Slider mode is now available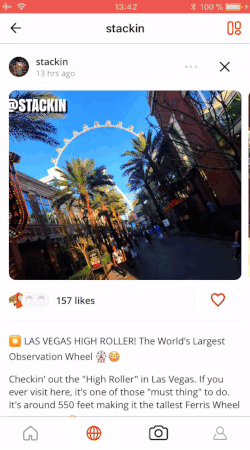 Web: Share your post
Press this button if you want to share your post to social networks:


Here is the list of available socital networks to share:

Web: Delete / Edit post
This feature currently works fine on Android, so we added this to the desktop app too. And it is planned to be added to iOS version.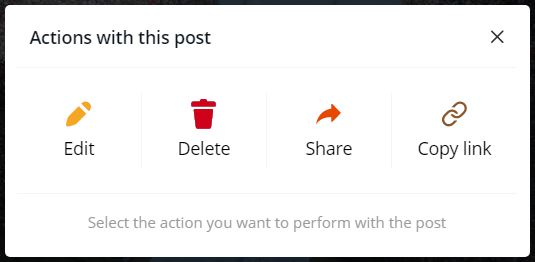 Web: Fullscreen mode
We want Steepshot to become more comfortable place for creative people and photographers. There are several steps that we have outlined for this. The fullscreen mode is also on this map. Now we are also working on the feature where you can download your images with much better quality.
So, here is how to switch to fullscreen mode:


And here is how it looks: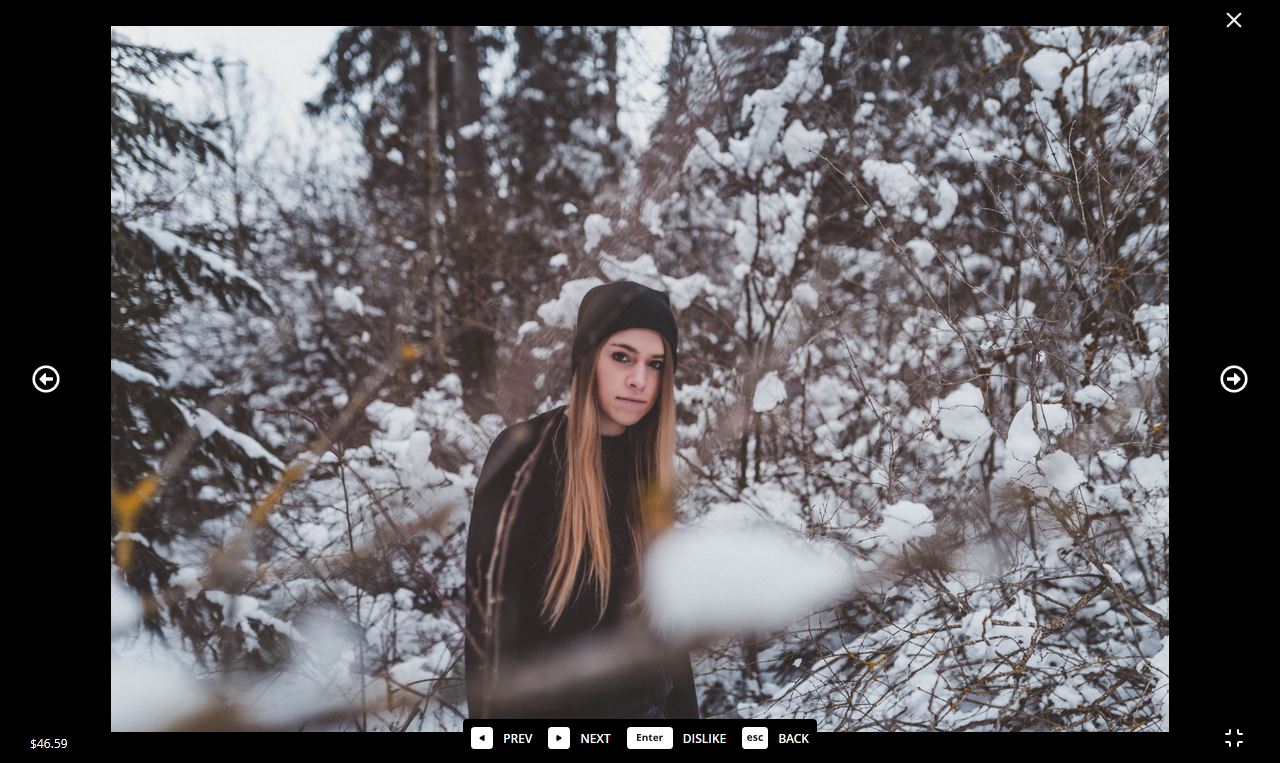 Please note that you can
use your keyboard
to show previous/next photo, to upvote post, and to return back from the fullcreen mode to normal.

Power delegation initiative
Since we started out initiative we attracted 20 delegates. Thank you all!
This weekend we'll make our first distribution to delegates, and we'll post this info soon! Stay tuned.
If you want to delegate Steem Power (SP) to @steepshot you can do that by clicking one of the following links: 100 SP, 1000 SP, 10000 SP or any other amount.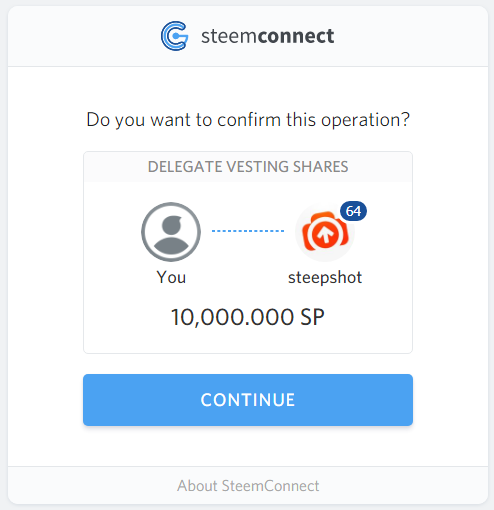 Message to whales
We started Steepshot in early 2017, made a lot of progress for 3 popular platforms, developed Ditch.NET, and have even more stuff to come. What do you think @ned, @misterdelegation, @freedom? Would delegating some Steem power to Steepshot make Steem better? We think users that follow our Guidelines will benefit much from power delegation. Would be nice to hear the voice from whales. We are opened for the dialogue. You can also contact us through our official channels, slack, or email.
Curation progress
There are more than 2000 posts every day on Steepshot. Our curators team has grown to 3 members. Things getting easier a bit.
We try to upvote as many posts as possible. The aim is to make rewards more distributed and fair. Last week we recovered voting power to 90% and above. And we keep upvoting more posts than before.
For more details about who receives more upvotes from @steepshot - see this post or visit our Discord.

Community status
Now we have more than 330 members both on Discord and in our official Telegram group.
Just started to make some grow up on Discord:
moderators (5) - help us to manage the channel, to keep it in compliance with the rules
community managers (3) - stuff: @vitality, Stacie (@pasadomata); community : @victhor and some more candidates for this role
SMM marketer (1) - @scottcbusiness - helps us to reach out to people through social networks
Introducing new Stickers for our Discord channel:


Have an idea, bug report, feature suggestion or looking for upvotes and other community incentives? Join us on Discord
Want to stay updated on the last news or give us a feedback? Join us on Telegram

Brand assets
Join us on Discord to receive access to our brand assets (lots of them)
---