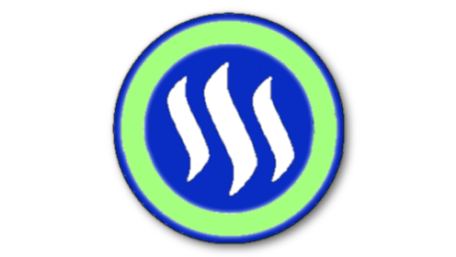 I wish you all a wonderful new year, much success on Steem(it) and good profits in this fascinating crypto world!
From now on I am going to post such newsletters every few weeks to keep you informed about new features on steemworld.org and my progress regarding the implementation of the planed modules. As my time is too short to make a detailed post about what I have developed in the past weeks (still need my part time jobs to pay my bills), I can not do other than just give you a small update post currently.
Since the web service I use for receiving the incoming delegations seems not to be always available/reliable (guess it is under heavy load) and the data are not being refreshed daily anymore, I'm now working on my own solution (SteemWorld Web API running on my server) that will work much faster and will be able to fulfill my desired quality requirements.
As some of you may have heard already, I have been hit by a car on a bike trip (part time job) recently and therefore I can not sit as long as I usually do on a daily basis to work on SteemWorld. But I am feeling really good today and I think it is just a matter of a few days until my leg will be regenerated to the fullest... :)

Updates / New Features
Delegations now editable
Replies tab, zoomable pictures in Recent Posts
STEEM/SBD Price Ticker Web Service (running on my server)
USD/EUR amounts calculated by the use of external prices
-> Curation now excluded from amounts in USD/EUR by default
Percentage of total reward fund in Coming Rewards
New operation filters (upvotes, downvotes, delegations, market orders)
Possibility to hide specific operations
Tool "Account Votes" (Voting Analysis Tool, alpha state...)
New Settings (Coin Site, Preview Currency)
Power Up (Balances)
Currently Working On
SteemWorld Web API
This enables me to implement SP ranks and an overview of the top whales like on steemwhales. Thanks to @acidyo for the great idea!

Screenshots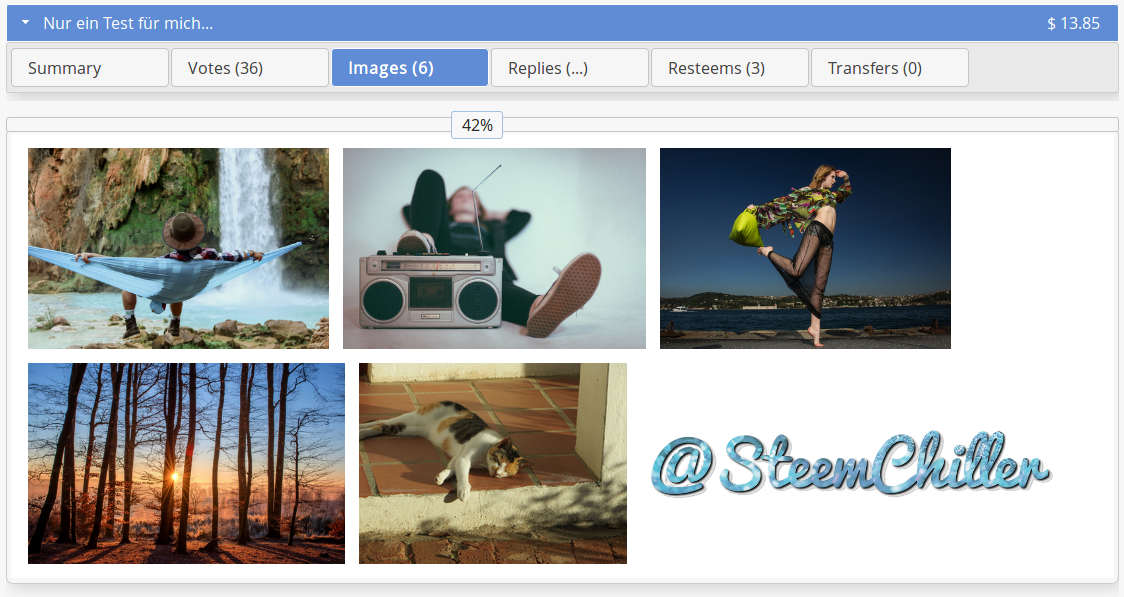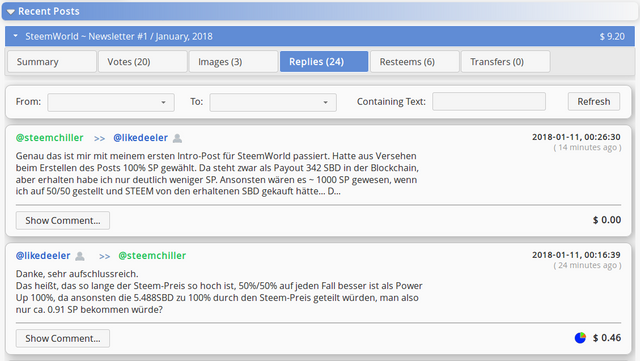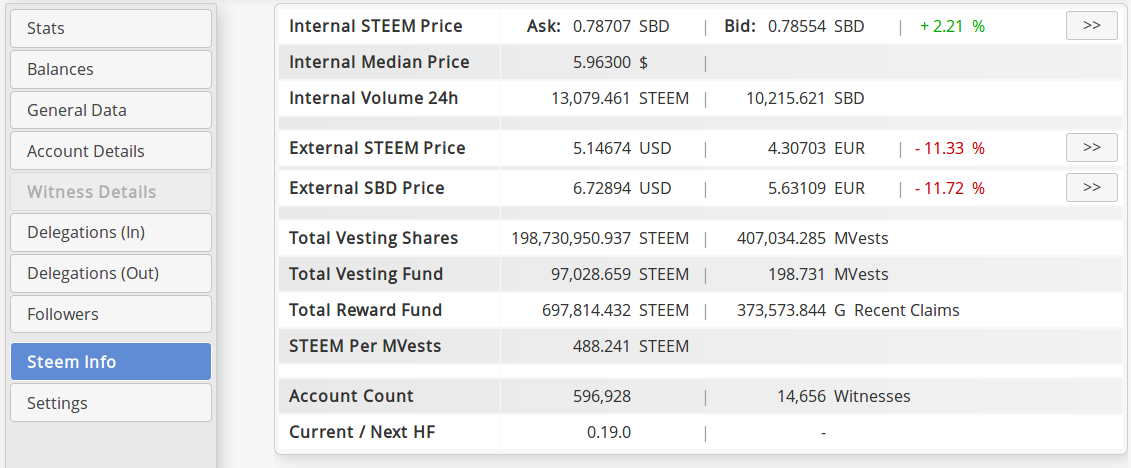 Links (English)
Welcome to SteemWorld.org:
Tutorial: How to Delegate and Undelegate SP Quickly & Easily using SteemWorld by @jatinhota:
---
Links (Deutsch)
Herzlich Willkommen auf SteemWorld.org:
Deutsche Übersetzung dieses Posts (Kommentar) von @germansailor:

The Winner In The Race Of The Fastest Steem Nodes
I am happy to announce that the top default node for SteemWorld is again the one and only "rpc.buildteam.io" powered by
@themarkymark
! If you enjoy the good performance in the tool and you haven't voted for him as witness, you should definitely consider doing so! Thank you ;)
What I have learned on my journey as developer:
If you need a solution that always shall operate as expected and you are able to do so -> Build your own!
Have Fun & Steem On!