Attention Community - Here Are Your Choices | Final Structure Proposals That Will Go To The Vote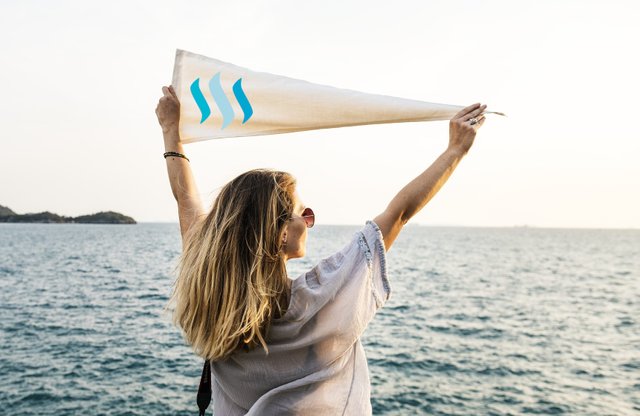 Dear Community,
We are nearing the end of this process and are 5 days out from the election. Please ensure you register to vote before April 8th.
The following are the proposals that have been submitted and will be up for election April 10th - April 17th. Please review them, ask questions and give feedback to the teams.


Final Structure Proposals:


(Presented in alphabetical order)


Main focus shall be the development of new self sustainable projects, being it business, NGOs or personal individual projects on the Steem blockchain.


https://steemit.com/foundationproposal/@alexvan/steem-foundation-a-decentralized-steem-incubator-for-the-future-proposal-v2-0


---
---
---
DeCentraSteem is designed to strengthen communities on Steem blockchain. A decentralised structure is proposed., made of a network of ever-changing self-organised working circles. Any group of Steemians may set up such a working circle, making DeCentraSteem a highly flexible and community-based system. The circles work within a rule-set covering fund generation and distribution, interaction of circles and strategic alignment within the foundation. Guidance is given by the common purpose of strengthening communities and a set of goals derived from this purpose. No central body is foreseen. The foundation itself is no legal entity. Every working-circle may choose its own legal entity.


https://steemit.com/foundationproposal/@impactn/decentrasteem-final-proposal-for-a-decentralised-structure-in-favour-of-communities-on-stee


---
---
The goal of this proposal is to create and grow a sustainable ecosystem around Steem blockchain and to make Steem the leading blockchain for decentralized apps and communities worldwide.
The proposal features a robust fiat based management structure, fundraising through corporate and individual membership fees, various types of funding activities and on-chain advisory role for Steem community.
https://github.com/pauliusuza/steem-alliance


---
---
---
The goal of this proposal is to combine some of the best ideas put forward and work alongside Steemit Inc to build the most beneficial Community Foundation possible, through collaboration. The Foundation will be where community members, investors, developers, and influencers come together to advance the Steem ecosystem and underlying technology.
https://steemit.com/foundationproposal/@shadowspub/foundation-proposal-the-merger


---
---
---
In one year we can have the benefit of $3400 USD value of Steem been requested to be purchased every week. This is a low scale expectation
https://steemit.com/thealliance/@thehive/i-made-a-proposal
---
---
---
Removed per authors request.
https://steemit.com/foundationproposal/@jackmiller/retraction-of-proprosal-steem-united-by-jackmiller
---
The Steem Alliance group is working with @oracle-d (through their tasks) to try to get an objective comparison of these final proposals and how they differ. We hope this will help the community be able to compare them more easily and therefore make informed choices.
---
---
---
Extended Voter Registration Deadline: April 8th, 11:59 PM UTC
Due to some feedback from the community, we have extended the Voter Registration Deadline. This will hopefully help to ensure everyone who does want to vote in the upcoming election, has the ability to do so.
Please help us continue to spread the word!
If you want to vote in the upcoming election to decide the structure of this future community foundation, you must register to vote. If you do not do so, your vote will not count.
How To Register?


Go to --- > THIS POST and follow the link at the bottom to the dpoll interface and cast your vote.
Doing so does NOT count as your vote in the election, this is only an on chain method for users to register for the upcoming election. Those who do not register, will not count in the future election.

You only have 2 choices; "Yes" or "Absolutely", you can choose either! Both do the same thing! This is only an on chain way of registering users to vote.able to participate in the upcoming election of the structure of this foundation, you must register to vote.
Once registered, you are all set to come back and vote for the election which will be held April 10th-17th.


Official Election Dates: April 10th - April 17th
This will be an On Chain election using the dpoll interface. There will be a post published on April 10th announcing the start of the election as well as including important information about the Structure Proposals and clear instructions on the vote itself.
The Election will run for 7 days (final day being April 17th)

Voting Method will be stake weight with a cap at 250k More Details Here

It will be an on chain vote through Dpoll with open audits.
How To Ensure Fairness
The goal of this group from the beginning has been to be transparent, fair and accountable to the community. ALL transcripts from the inception can be found on chain and/or within The Steem Alliance Discord Server. There are no closed rooms, it all can be seen right there.
Due to feedback we have received we want to ensure this election has another level of transparency and accountability.
The election will have open audit logs (just like the working group election did) and will be released (just like before).
We ask that each Proposal Team form a group to review the election audits, as well as anyone from the community as well. This way there will be multiple eyes on the results, reviewing and ensuring fairness is achieved.
This election will be decided by the community vote, not the working group.
The community will decide

In case of tie, there will be a run off election

The working group (or anyone involved in the proposals) will vote just like everyone else. Their vote will be weighed based on the method detailed above. This is a community election.

Open audits will be available, we hope many groups step up to review them.


The Goal is to have a fair and transparent election, as it always has been.
If you have any questions, concerns or feedback, please let us know.
Thank You,
The Working Group


What is the Steem Alliance?
The Steem Alliance is an idea of a community coming together to build a foundation with the collective goal of improving Steem as a whole.
The goal of this future foundation is to be the combined "face of the chain", working alongside additional groups as well as Steemit Inc. to better the Steem platform together. With a main focus on helping to push Steem into the mainstream arena with focus on marketing, upkeep of Steemit.com, development of steemd, outreach and Steem events. Funding would need to be fundraising/profit based but also with large seed from Steemit Inc. itself.
The goal of this Working Group is to oversee the establishment of the future foundation while ensuring transparency, fairness and that the community's voice is heard. Once the foundation is established, Working Group is disbanded.