The Hive
Howdy folks'.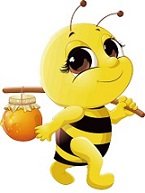 A couple of weeks ago I made a proposal for the Steem Alliance structure. This new committee might be called something different when formed. The name of the committee is just that a name. The function and how the end committee is were my interest is. Although I would love to hold one of the positions which is supported by the end committee, to advance a project I would like to see gain some backing. It really does not matter who is in these positions to a great extent. Having someone we can trust in the positions is to a great part down to those we know. We will all trust those we have more contact with than those we have just met. For myself, This is generally by who talks with me and how they talk or react to things I say. Do they respond, or dismiss an opinion, are they open minded by wearing blinders like I do when it comes to my ambitions (sometimes).
There are many things that come into play when choosing someone to trust. Hell NO! I am not going to give you a guide on how to choose who to trust. You can trust me though.
I have wrote various articles with the principles of this project at various times. Even in those not wrote specifically for a project, I feel I did incorporate in them the same moral message and consideration of others.
I came to Steem via Freeroll Poker from @SPL who play at Lucksacks I won a few SBD and decided to try the Steemit platform to earn some Crypto instead. Transferring the Crypto I had won at another site to Steem in hindsight was not the greatest timing. However, it got me started here. The FIAT value of the account is probably still less than what was invested. The same potential I seen with Steem is still here though. It is only a matter of time before another Crypto applies the same method to ensure it has a footstep in tomorrow.
Great new idea to share, how we can do so much working together. The hardest part getting people to work together. It has been shown recently it can be done. Many people doing small pieces can build something up quicker and faster than alone. This is what I thought I could achieve, I did find support and this support along with some effort has grown the account close to 1000 SP in total support. Slow progress. Progress none the less.
With regards to the Proposal, I have wrote it twice. Once two month back and again 2 week ago.
First, https://steemit.com/stateofsteem/@thehive/funded-by-the-chain-for-the-chain-proposal-for-backing
Second, https://steemit.com/foundationproposal/@thehive/how-it-might-work-proposal-suggestion-logic
Keeping in mind that this is not or should never be about a private account gaining strength on the Steem chain. It is about supporting the chain and giving it an edge over other platforms and currency currently vying for a position in the world.
Working Together We Can Make This Happen

I got an invitation to attend the @Pennsif show on Thursday 11 PM UTC to speak about my proposal if others have interest in hearing more or to answer questions if others hold interest. Expanding briefly on what I have previously said to give a greater understanding and invite questions to the proposal I decided to write this post.
No matter which proposal is taken and used. It will need a certain amount of time still for development. X amount of accounts are going to be created. I think it should be fourteen in total. At these starting stages anyway. Thirteen of them are committee members and one is a core account.
Core Account
The core account has a specific purpose. To grow the other accounts. It does not have an opinion, a point of view, morals, principles or other motive. Its only purpose is to grow the other accounts. After an account has reached its pre-agreed level of Steem Power the core account will stop supporting it.
The Core account will also disintegrate over time. It is not there to grow and accumulate wealth, merely there to assist in the beginning of the committee by providing support needed without the constant need for campaigns that ultimately remove time from development and implementation. The main reason I see that a delegated amount of Steem is best used to start the committee. Over time as the committee accounts grow, the need for delegation will be reduced and delegation can then be returned to Steem Inc or wherever it came from. This account will dissolve with time.
This account will be set to vote to the committee accounts twice per day. Expected posts per day from a committee account one per day. The reason for the two votes per day is to allow for writing time and posting time. At times a 24 hour period may not have passed before the next post is published.
Committee Accounts
All committee accounts will start with 0 or minimal Steem Power.
Posting about the account, introducing it to the population of Steem. Writing about its goals, targets, projects it is directed toward can begin to generate the growth by the vote it will gain from the core account.
These accounts will grow fast, in comparison to other accounts from the big vote they will get. Votes from supporters and curating chasers will also add to the growth. Those votes are not something we will be reliant on though. Integration of some projects to work along side of each other and promote each other is not limited to a voting system. This growth time over the first couple of month will allow for firmer and more established guidelines to be utilised as we move forward. It will enable us to correct some things we missed and make changes before something becomes an issue. As we watch the accounts grow we can see where it is best to tweek things or keep them as they are.
Any major decision along these lines should be approved by
agreed poll, voting method or combination of both.
What we as the Steem community do not agree with can be explored in these beginning stages were the power is still growing, How we decide the changes and how we implement them. If we experience conflicts or abuse of position, how we deal with these issues best can be established.
Each of these committee accounts should have an agenda that does not conflict with an already existing one. They account should ideally be looking to support other projects in its selected area more than to be the project. A sub version of the core account if you will. Supporting a number of accounts below it to grow and reward those community with voting support.
Which projects these committee accounts are directed toward has still to be decided. The account managers will become paid positions in which managers would need to perform to a certain standard in the occupation of position.
I do think it is essential at the beginning to have a concentrated effort to one specific project and that is remuneration. Having this start fund provide the means for us to maintain support without the need for delegation or campaigning.

For us to maintain that kind of support there has to be another need for Steem or SBD. It is great having stores on line that will accept Steem/SBD for their product. The cost to postage and the fluctuations of the currency make it not so attractive to use though. The games you can play now too are exciting. These industries are building a personal wealth for an individual though and not so much about growing the community. There work within a limited resource of newbie which may take some time to explode.
We need something else outside of on line outside of digital. We need to invest our Crypto into FIAT industry. The FIAT return we convert to Steem. Right now people invest in Crypto to pull out FIAT when the price is right. We should be investing in reverse, with the returns we will gain by creating the need for Steem by regular purchases from industries outside of the chain itself. These industries will have a Steem account but will not be marketed as a Steem product or service. The ability to pay with Steem as an alternative will be promoted. (Lifetime agreement for the use of Steem as a payment system).
Start something that can remunerate with a concentrated effort.
Progress from there as it gets established.
One thing I do see could grow from this is Steem Resorts. Working together and growing this for the benefit and the success of the Steem chain, we can host our own SteemFest on our own land in various countries. We can host them at the same time and have them stream to each other main parts of the event.
We can have Steem TV not just radio.
We can expand to every niche of society in some indirect way and invite people to join us not by "Hey have you heard about Crypto". By talking about the various things we do with the Crypto we will gain their interest.
Creating the need for Steem outside of the digital world will bring the need for Steem to a higher level. The more people seeking the same thing the greater the value it will hold.
I hope this leaves you with many questions.
You are welcome to join our Discord Server at
https://discord.gg/SQ3zSsp

Some other groups I invite you to take a look at are:
The @IFC Discord group: https://discord.gg/uSGDtKR
The @cryptoempire Discord Server: https://discord.gg/9JhyHXg
The @asapers Discord Server: https://discord.gg/2gJD7PW
The @buddyup Discord Server: https://discord.gg/3d5H3K8
The @steemitramble Discord Server: https://discord.gg/QJzP2zm
The @thealliance Discord Server https://discord.gg/hjZnKbD
The Whaleshares Server https://discord.gg/XbME6Np
All the Hive Logo's and Banners graphics are provided
by
@Charisma777
Referral link:
https://initiativeq.com/invite/r4rbicu7m
https://www.mannabase.com/?ref=e7ee2ff1bd
https://wirexapp.com/r/e3a0654c206c4a15a8aabf8ad1919560
Posted on Steemit Whaleshares