There is a better way to refer to this community than to call it "Steemit"
What is the correct way to refer to this platform and community? I used to say "steemit" and I've made a number of promo videos saying "steemit", but is it really the right way?
Obviously, steemit.com is the most important and widely-used interface for the Steem blockchain, but it's certainly not the only one. There are all kinds of options like busy.org (that I'm currently using), the eSteem app, ChainBB, mspsteem.com and more. There are even niche related options like DTube, DMania, Steepshot, bescouted.com which is an interface for photography or the site that is being launched for #promo-steem. Steemit.com is obviously not the only way to interact with the content stored on the Steem blockchain and I think it's actually reductive to call all of that simply steemit.
I recently ran a contest and I'm currently running a new one and for both ones, I asked people to link me to their entry posts in the comment section. Sure, most of the URLs I saw were from steemit.com, but there were some that weren't. So not everything you read "on here" was actually written using the same interface as the one you are using to read it. And that's not unimportant.
This is why I think we should stop referring to this community as Steemit, but start calling it what it actually is - The Steem Blockchain. When you say that you are going to register an account on steemit or that you are going to post on steemit, you are technically incorrect. Neither your account, nor your posts are actually stored on steemit.com - they are stored on the Steem blockchain. Steemit might be the most popular interface by far, but it's still an interface and not the actual thing.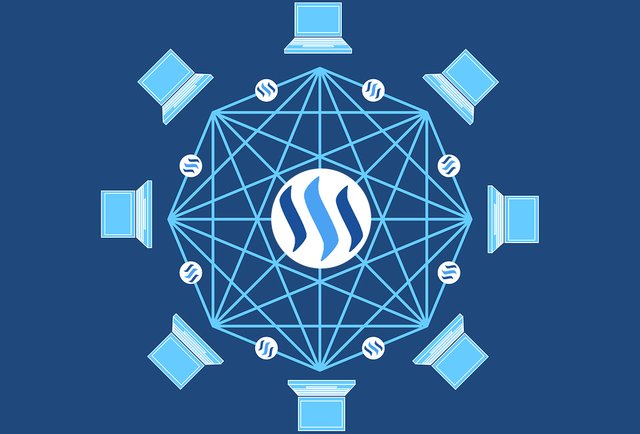 image source
That's why I've tired phasing out calling this awesome community steemit and I'm making an effort to start referring to it in other more inclusive ways with the best one in my optinon being the Steem blockchain or at least the Steem community.
And this is something that we might want to reflect in our efforts to promote this awesome thing we are part of. I know it might be sometimes hard to convey all the details and just referring to the most popular website that gives the easiest access to an account as the whole thing might have some utility, but that way we might be underselling what this is. The fact that it's a blockchain-powered social network / blogging platform that can be accessed from a multitude of interfaces and applications is part of the beauty and power of it. It's one of its most crucial selling points.
That's why I hope that Steem promoters are going to start using the name of a single interface less and start talking about the decentralized blockchain that powers it alongside many others more.
Does this make sense to you? Let me know in the comments below.
---