The Steem News in 10 posts @ 15 April 2019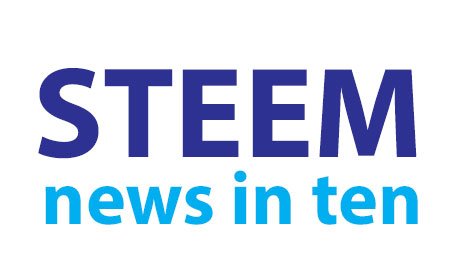 The Steem blockchain keeps flying.
In the news today... Splinterlands/Steem Monsters, DTube and Actifit.
As well as Epic Dice, moonSTEEM, NextColony and SteemProjects.
And also CoinTracker, Liberland, Steemchurch and Blockchain Time Capsules.
---
---
1. Splinterlands crowdfunding campaign gets off to great start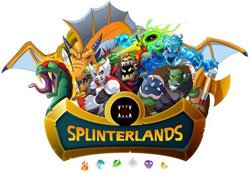 The Steem Monsters / Splinterlands crowdfunding campaign with SEEDGerminator on TRON got off to a flying start with 20% of the promotional deal selling out in the first 30 minutes.
The 500k Tron soft cap has now been successfuly funded, and the campaign is currently at 19% of the 5 million hard cap.
---
---
SHOW PROMOTION :: SHOW PROMOTION :: SHOW PROMOTION
DO with @pennsif - Thursday 8pm UTC, MSP Waves
Guests on this week's episode of DO include @theycallmedan, @anomadsoul (@steemonboarding), @aggroed (Steem Monsters / Steem-Engine.com), @yabapmatt (Steem Monsters / Steem-Engine.com), @starkerz (Oracle-D / Steem Business Alliance) and @fredrikaa (Oracle-D / Steem Business Alliance).
---
---
2. Big changes on the way for DTube
OneLoveDTube Founder @d00k13 has revealed details of some big changes he believes are coming in the new version of @dtube.
These include the introduction of DTC Rewards (DTube Coin?) and link sharing.
---
---
3. Actifit ISO bonuses dispatched
Actifit has now sent out the AFIT token bonus rewards from the recent Initial Steem Offering.
180,000 AFIT tokens were sent out, as well as 500 ENG tokens.
---
---
4. EPIC Token Plan released
Steem dice game @epicdice has released details of its distribution plan for the EPIC Token.
---
---
5. Update on moonSTEEM token distribution
@moonSTEEM gives details of how you can earn more moonSTEEM tokens...
---
---
6. NextColony - a true blockchain game
NextColony developer @holger80 discusses how the game is a true blockchain game...
A true blockchain game means for us, that our internal database can be deleted and we will be able to reconstruct the exact same game state as before by replaying all broadcasted custom_json and transfer operations.
---
---
7. Weekly update for SteemProjects.com
Witness developers @wise-team, through members @noisy and @lukmarcus, have posted another weekly update of projects on the Steem blockchain in conjunction with their SteemProjects.com directory site.
---
---
8. CoinTracker joins as steemit.com Advertising Partner
David Jefferys @birdinc who does Business Development for Steemit Inc has recruited crypto tax calculator site CoinTracker as another Advertising Partner for steemit.com.
---
---
BONUS #1. Fourth Anniversary of Liberland
Over the weekend Steemian @mariusfebruary attended the celebrations for the Fourth Anniversary of Liberland.
Around a hundred Liberlandians and libertarians from all parts of the world attended the event.
The Free Republic Of Liberland is a sovereign state located between Croatia and Serbia.
@mariusfebruary will be talking about the event and about Liberland on Pennsif's DO show on 25 April.
---
---
BONUS #2. Steemchurch expands to Telos
The Christian blockchain community @steemchurch, founded over a year ago on Steem by @sirknight, is expanding its mission to the Telos blockchain...
---
---
BONUS #3. Blockchain Time Capsule - 10 Predictions for 2050
Writer and crypto-enthusiast @ericvancewalton has created a Blockchain Time Capsule with his 10 Predictions for 2050. What are your predictions?
---
---
(change on previous day in brackets // n/c = no change)
Follow
@penguinpablo
,
@steem-data
&
@eforucom
for more statistics.
---
---
Visit the Steem Meetups & Events Calendar for a full list of meetups coming up...
---
---
This is #133 (15 Apr '19) of this daily news service.
Please let me know of any important posts or key data that should be included. Comment below or message me on Discord Pennsif#9921
---
[ graphics by @pennsif ]