The Steem News @ 7 February 2020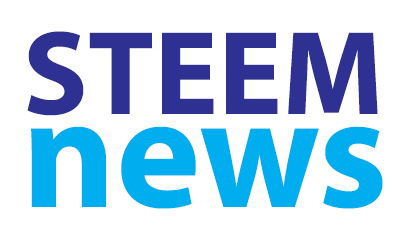 Moves are afoot to get STEEM on more exchanges.
Also in this edition there is news and updates about the return of SBDs, JAHMFEST looking for voters and sponsors, Localize-It seeking translators, OpenSeed and OpenLink, Steemleo Top Earners and Holders, the Top 100 DTubers of 2019, a call for Steem Minecrafters, TRDO adding Proof of Stake, and the latest Liquid STEEM Report.
And there are more additions to the Diary Dates section as well as regular updates on the Steem Foundation and the Steem Proposal System, and another Featured Contest.
---
---
1. Getting Steem on Exchanges
@jrcornel has put out the call that STEEM really needs to get listed on more exchanges, particularly for US citizens, before the next bull run...
@theycallmedan and @thecryptodrive have responded to this, and there seems to be momentum to set up a Discord server to bring together those in the community with interest and/or experience in working on getting STEEM listed on exchanges... WATCH THIS SPACE
---
---
2. SBDs are back
Many will have noticed that SBDs have started to appear in post rewards again today.
@mindtrap and @gadrian explain that this is because the 'SBD Debt Ratio' (the marketcap of SBD / the marketcap of STEEM) has fallen below 10% for the first time in many months. It is currently at 9.48%....
---
---
---
If you would like to Tell the World about Steem and win rewards, check out this new contest...
---
---
---
3. JAHMFEST looking for voters and sponsors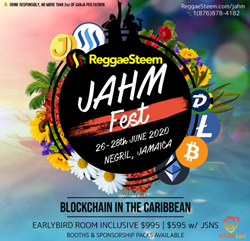 @reggaesteem's JAHMFEST has been added to CoinMarketCal. @donald.porter is now calling on the Steem community to vote for and validate the event - it is currently in third place. A JAHM bounty is being offered to voters...
@donald.porter also reports that Sponsorship & Booth Package proposals for JAHMFEST are now going out...
---
---
4. Localize-It seeks translators and proofreaders
Localize-It, the translation and proofreading business launched recently on Steem by @misslasvegas, is looking for native speakers of Thai, Vietnamese, Japanese, Korean, German, French and Russian...
---
---
5. OpenSeed and OpenLink
@taskmaster4450 talks about the potential of the @OpenSeed project and the recently announced OpenLink...
---
---
6. Steemleo Top Earners and Holders
Steemleo has published its January statistics that include the Top Earners and the Top Holders for the month...
---
---
7. Top 100 DTubers of 2019
@tanbay has published a video listing the top 100 DTubers of 2019. The top 5 are @intrepidsurfer, @romafedorov, @jeronimorubio, @joythewanderer, @jodipamungkas...
---
---
8. Calling all Steem Minecrafters
@immanuel94 is inviting Minecraft playing Steemians to build their own parkour maps in the game with Skyroad and earn rewards...
---
---
9. TRDO adds Proof of Stake
@trendotoken have announced that TRDO Proof of Stake (TRDO PoS) Version 1.5.1 has been successfully added to the system...
---
---
10. Liquid STEEM Report
@socky has published the latest report on Liquid STEEM v Total STEEM...
---
---
Steem Proposal System update
The Steem Proposal System (SPS) today has a daily funding budget available of approximately 2480 SBD.
There are now 8 proposals receiving funding from the SPS - @yabapmatt (Steem Keychain), @netuoso (Vessel Desktop Wallet), @thecryptodrive (Power Down reduction), @anyx (API infrastructure), @thecryptodrive again (SBD Potato Top Up), @steemonboarding (Steem Onboarding), @thecryptodrive again (anti - Power Down reduction) and @howo (SMT testing).
These successful proposals are currently receiving a total of 797 SBD per day from the SPS...
---
Both of the Power Down reduction proposals are now in the 'funding zone' - one for the reduction of the Power Down period to 4 weeks, and the other against. @thecryptodrive submitted both proposals to provide some indication of community support for and against the reduction proposal...
@emrebeyler has produced a useful summary of the witness voting so far on these two opposing proposals...
---
---
Steem Foundation update
The Steem Alliance Community Foundation @steemalliance have released the minutes of their last two meetings attended by @shadowspub, @phage93, @alexvan, @guiltyparties, @transisto, @aggroed and @inthenow...
Their next meeting is scheduled for Wednesday 12 February 2020.
---
The Steem Foundation is asking all Steem DApp and App owners if they would like to be a part of its new website....
---
---
Community Watch
After @steemmatt's recent sales of curb-recycled Lego for STEEM to @brickmanbrad and @carlgnash, @galenkp has picked up the baton and launched a Steem Lego community...
---
For anyone interested in worldbuilding for tabletop RPGs @worldbuilder and @oblivioncubed have set up a Worldbuilding Community...
---
---
Contest of the Day
Track of the Week Contest
Share a tune. Win the liquid post rewards. Organised by @jaynie...
---
For a list of all the current contests on Steem check out this new list from @pennsif...
If you know of any current contests missing from the list leave a comment for @pennsif or message him on Discord @Pennsif#9921.
---
---
Dates for your Diary...
---
For a full list of Steem Meetups and Events...
---
Sunday 9 February - Steem Witness Forum
Hosted by @aggroed on MSP Waves. Guests include Steemit Inc MD @elipowell plus a number of top witnesses...
---
Tuesday 11 February - The Steeming Pile, Vimm.TV
@johnspalding's live streamed open broadcast 'The Steeming Pile' is back, with new co-host @pennsif...
The recording of the last edition of 'The Steeming Pile' is now available...
---
Wednesday 12 February - Steem Philippines Weekly Meetup
Meetings every Wednesday in Davao City organised by @chrisrice and @steem-ph...
---
Thursday 13 February - Steem Munich Meetup
Organised [email protected], @chris4210, @peter2017 & @backinblackdevilat. To be held at Paulaner Bräuhaus, München...
---
Friday 14 February - Finally Friday On The Blockchain
First episode of Finally Friday - On The Blockchain with @coruscate and @cryptofinally live on @threespeak...
---
Thursday 27 February - Adelaide Monthly Steem Meetup
Organised by @mattclarke, 6pm local time at The Jade Monkey, Flinders Street, Central Business District, Adelaide.
---
Saturday 25 April - SteemCampUK #3
Organised by @shanibeer and @lloyddavis in Leicester...
---
Friday 15 - Sunday 17 May - DTube Forum 2020
Organised by @hauptmann, @artakush, @greencross, @sergiomendes and @tibfox in Hamburg, Germany...
---
Saturday 20 June - Steem Canna Fest 2
Organised by @canna-curate in Portland, Oregon...
---
Tuesday 23 June - Sunday 28 June - The BLOCK Party, USA
The second annual BLOCK Party being organised by @enginewitty, @bluefinstudios and @dreemsteem. It has now been confirmed that the event will take place in Olcott, NY...
@bluefinstudios is also organising a Steem Summit at The BLOCK Party...
---
Friday 26 June - Sunday 28 June - JAHMFest2020, Jamaica
Organised by @donald.porter and the @ReggaeSteem team...
---
---
Follow @penguinpablo & @steem-data for more statistics.
---
---
This is #251 (07 Feb '20) of this daily news service.
---
---
[ graphics by @pennsif & @reggaesteem ]