The Steem News @ 3 June 2021 - SPUD4STEEM winners & A Dollar A Day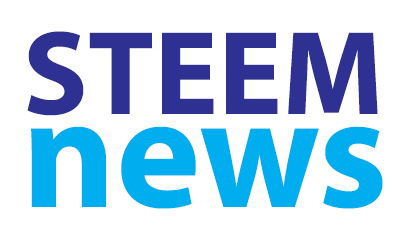 The SPUD4STEEM June winners have been announced.
The A Dollar A Day charity fundraising project has returned.
Today's Steem News also includes news and updates about SteemAlive, Steem-VirtualStore, a Steem Bank for Indonesia, Steem Fanbase, Project Affable, SteemAuto, some useful guides and how-to's, and many more contests...
---
---
1. SPUD4STEEM Winners
Organiser @kiwiscanfly has now confirmed the results of the 1 June SPUD4STEEM event.
Over 32,000 SP was powered up in total, and over 70 people took part.
The winners of this month's Steem Power Up Day were @crypto.kids (1st), @siz-official (2nd), @virajherath (3rd), @saracampero (4th) and @steemitphcurator (5th)...
---
SPUD4STEEM and all the recent power up events and contests are definitely achieving the desired results.
The latest data from @steemchiller shows the numbers in all categories - Minnows, Dolphins, Orcas and Whales - have increased over the past 3 weeks...
---
---
2. A Dollar A Day is Back !
@pennsif has reactivated his @adollaraday charity fundraising initiative.
When it first ran @adollaraday raised over $5000 during during 9 months in 2017/2018.
Pennsif will be raising funds through donations, delegations and post beneficiaries. He will shortly be inviting applications from those looking for support...
[ Thank you to @rupok, @sofian88 and @papi.mati who have already offered support through donations and beneficiaries. ]
---
---
3. SteemAlive launches 1M SP City Curator Project
The SteemAlive Community led by @focusnow has now launched its plan to establish 10 City Curators across cities in Nigeria and Cameroon to help it raise 1 million Steem Power.
This ambitious project includes weekly and monthly prizes for the most 'powered up' cities and individuals...
---
The City Curators include @talktofaith (Lagos), @ngoenyi (Uyo), @iamlynxie (Abuja), @prolee (PortHarcourt), @samuel20 (Aba), @ceendy20 (Owerri), @davchi (Umuahia), @kadosh2340 (Umuahia), @pricelesspresh (Asaba), @godsbest (Enugu), and @tenguhatanga (Bamenda, Cameroon)...
---
---
4. Steem-VirtualStore
Ghana Country Rep @oppongk together with @bigssam, @odsam2, @collinz and @delakloe, have launched the Steem-VirtualStore to encourage business and trading on Steem...
---
---
5. Steem Bank for Indonesia ?
@sogata is looking to set up a Steem Bank in Indonesia to enable easier transations for local Steemians.
He is currently exploring the best way to operate and gathering support from community leaders...
---
---
6. Steem Fanbase Tutorial
The @italygame team have posted a tutorial on how to use Steem Fanbase, their new auto-voting app...
---
---
7. Project Affable Update
India Country Rep @sapwood has posted an update on Project Affable which aims to encourage engagement on Steem through comments...
---
---
8. STOP using SteemAuto
Due to security concerns top witnesses @jayplayco and @symbionts have issued strong warnings advising everyone to remove their Posting Authorities from Steemdb.online and stop using the Steem Auto auto-voting service....
@italygame are providing an alternative to Steem Auto called Steem-Fanbase (see #6 above).
---
@steem-supporter has now disabled his witness.
---
---
9. Guides & How To's
Venezuela Country Rep has produced a list of useful information sources and guides for newcomers to Steem...
---
@el-nailul has posted an important reminder of steps to take to ensure the security of your account...
---
---
10. Contests, Contests, Contests...
As an offshoot of Steem News @pennsif now publishes a daily listing of the 'soon to close' contests on Steem...
---
@habercitr and @masumrbd have both produced compilations of current contests on Steem...
---
---
| | | |
| --- | --- | --- |
| STEEM price | US$ 0.56 | 4 Jun '21 2.43am UTC |
| STEEM price | 0.00001478 BTC | 4 Jun '21 2.43am UTC |
| CoinMarketCap Ranking | #166 | 4 Jun '21 2.43am UTC |
| SBD price | US$ 7.97 | 4 Jun '21 2.43am UTC |
| Alexa rank (steemit.com) | #15,278 | 4 Jun '21 2.43am UTC |
| Unique visitors (steemit.com) | 236,636 / day | 4 Jun '21 2.43am UTC |
| Page views (steemit.com) | 993,873 / day | 4 Jun '21 2.43am UTC |
---
---
This is #365 (3 Jun '21) of this daily news service.
---
---
[ graphics & images by @pennsif ]
---
[ This post has set a 25% beneficiary to @adollaraday ]