[Warning] Please remove your Post Auth from Steemdb.online (Autovoting Service)
A lot of users using Steem are also using auto voting services like steemdb.online. The problem with this kind of services is that you are giving these apps officially your posting authority. This means that the app is able to to vote, unvote, downvote, comment and post on your behalf.
We have to remember that even when the blockchain Steem itself is decentralized, that when using 3rd party services like steemdb.online users still have to rely on trust of the operating party. This posting is an official warning of using steemdb.online and a recommendation to remove any posting authorities related to this app. Please resteem as often as possible to spread this information.
1. History
The current service steemdb.online is a forked version from steemauto and was operated from a now former witness @steem.supporter. It had been checked with other witnesses that the database for this autovoting service was manipulated to vote his own posts without informing the users.
@steem.supporter has closed his witness server a few hours ago and it is recommend to revoke any votings for this witness account.
2. Remove Posting Authorities
Current service address : steemdb.online
To remove the posting authority given to this auto voting service you don't need to access steemdb.online. There is a service from one of the main witnesses @steemchiller where you can easily remove any authorities in combination with Keychain. Please use this opportunity to remove also any unnecessary authorities for apps that are not anymore running or you forgot that you have given the rights.
steemdb.online is using the account @steemauto.app. Please look at posting authorities and press the X button on the right. Don't forget to press "SAVE CHANGES" and confirm it with Keychain. Refresh the page to see if the authority has been removed. If you don't see @steemauto.app anymore under posting authorities, you are good to go.
2. Remove Witness vote
The witness server from @steem.supporter has been closed a few hours ago. If you are voting for this witness, you can now move your vote to another witness if needed or remove it.
3. Autovoting replacement service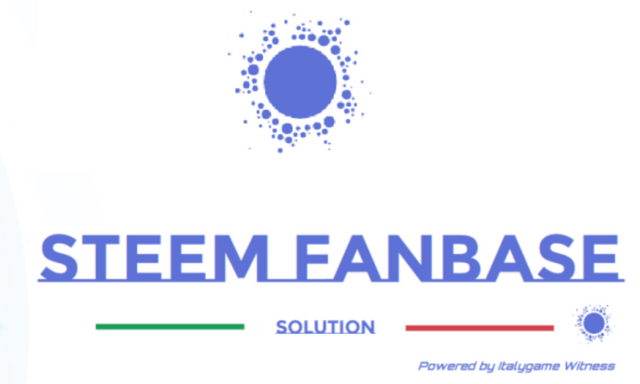 @italygame is running as witness from the Italian community and is running a service named steem-fanbase.com. The service is offering similar functions.
Schedule posts
Autoclaim
Trail
Fanbase Upvotes
But please remember that these kind of services will also need to have your posting authorization and that the service is used based on the trust of the operator.