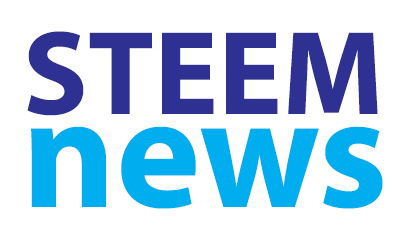 Steemit Inc talks SMTs and ICOs.
Splinterlands partners with GrowYourBase, the SteemLeo DEX releases v2.0, and @aggroed gives five reasons to develop on Steem.
And there is news and discussion about VimmTV and Extra Life, TypeEarn, BROsino, the Steem Proposal System, Steem South Africa, and a Hallowseve event in North Carolina...
---
---
1. SMTs & ICOs
Steemit Inc has posted about the unique advantages of SMTs for launching ICOs...
---
---
2. Splinterlands partners with GrowYourBase
@taskmaster4450 reports on the partnership between Splinterlands and GrowYourBase to promote Steem's most popular card game.
People just have to do some tasks and learn about Splinterlands, taking about 3 minutes in total, and then are rewarded with a $10 value starter pack...
---
---
3. SteemLeo DEX v2.0
SteemLeo has launched v2 of its new Decentralised Exchange (DEX).
This version includes an advanced wallet page, a STEEM to STEEMP deposit and withdrawal gateway, a new rewards page and an open orders page...
---
---
4. Five reasons to develop on Steem
Top 20 witness and Splinterlands co-founder @aggroed posted his top five reasons why developers should chose to develop on Steem...
---
---
5. VimmTV supports Extra Life
A number of @vimm streamers including @sirjaxxy, @trey50daniel, and @ddrfr33k are taking part in Extra Life Game Day to raise funds to help the Children's Miracle Network Hospitals...
---
---
6. TypeEarn updates - editor impovements & mentoring scheme
The TypeEarn team have made further improvments on the post editor, and they have posted a reminder about the TypeEarn Mentoring Program being run by @rosatravels...
---
---
7. BROsino updates
BROsino have made a number of updates and improvements to their platform including the addition of European Roulette features, changes to the slot machine displays and tweaks to the search engine optimisation for the site.
They have also become an affliate for Buff.Bet, and launched the 'Titans of Poker' series...
---
---
8. Steem Proposal System update
@emrebeyler's proposal for a public Hivemind SQL service has now gathered enough votes to surpass the Return Proposal to start receiving funding (12 SBD per day) from the SPS...
He joins @inertia's documentation project (130 SBD / day), @steemchiller's SteemWorld ongoing development (77 SBD/day) and @howo's SMT testing work (180 SBD/day)as the current recipients from the SPS.
The SPS currently has a daily funding budget of over 1200 SBD...
@howo has posted a final delivery report for the downvote control tool development that he was previously receiving SPS funding for...
---
---
9. Steem South Africa
Recently appointed Steem Regional Leader for South Africa @jaynie is calling for South Africans on Steem to support @steemsouthafrica ...
---
---
10. Hallowseve event in Asheville, North Carolina
The Carolina Hemp Company @carolinahempco is hosting a Hallowseve event with DJs and a fashion show on 30 October.
If you are anywhere near Asheville in North Carolina, do check it out...
---
---
(change on previous day in brackets // n/c = no change)
Follow @penguinpablo, @steem-data & @eforucom for more statistics.
---
---
Visit the Steem Meetups & Events Calendar for a full list of meetups coming up...
---
---
This is #216 (29 Oct '19) of this daily news service.
Please let me know of any important posts or key data that should be included. Comment below or message me on Discord Pennsif#9921.
---
---
Burn Note - 5% of the post rewards will be burnt by setting a beneficary to @null.
---
---
[ graphics by @pennsif ]