The Steem News @ 28 September 2019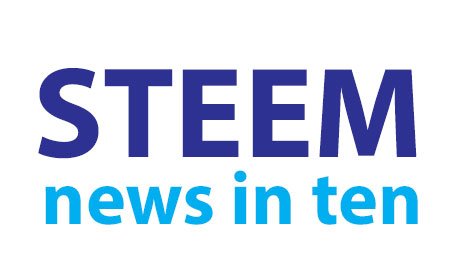 The Splinterlands book arrives.
SteemKnights beta begins, NextColony reveals more about Yamato, and Steemauto adds Downvote Trails.
And there is news and discussion about the Nobel charity, EpicDice, ReggaeSteem, INCOME, the Steem Proposal System and Finland's first Steem meetup...
---
---
1. New Book from Splinterlands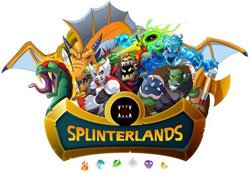 Splinterlands Lore Master @chrisroberts reveals the new book from the game - "Splinterlands - Encyclopedia of the Splinters".
The book contains 200 pages of original stories, descriptions of invented beasts and monsters, non-player characters, timelines, cultural and geographical information as well as over 100 original illustrations.
This book is a limited edition collector's item. The pdf electronic version of the book will be available to all @steemmonsters players, but the only way to obtain a physical version will be by making the appropriate contribution on the upcoming Kickstarter campaign...
---
---
2. SteemKnights beta begins
Steem's first 3D mobile multiplayer game @steemknights has now opened its beta release...
@simplymike, @lordbutterfly and @therealwolf are among the first players to post their thoughts on the game...
---
---
3. NextColony reveals more about Yamato
Steem space game @NextColony has revealed more details about the new Yamato module which will be launched on 15 November...
---
---
4. Steemauto adds Downvote Trails
Witness developer @mahdiyari has added a new Downvote Trail feature to Steemauto...
---
---
5. Nobel charity launches tribe site
Founder @achimmertens has posted that his Nobel charity has launched its tribe site based on Nitrous and the NOBEL token at nobel.charity...
---
---
6. EpicDice embraces NewSteem
In the spirit of #newsteem gaming platform @epicdice has announced that it will no longer be selling its voting power to @smartsteem. Instead it will be trailing curation of manual curators @smartsteem, @curie and @curangel.
EpicDice is also offering a prize worth 70 STEEM for the design of a new loading GIF...
---
---
7. ReggaeSteem trials advertising
ReggaeSteem is testing out advertising on its ReggaeTube site using A-ads, the 'anonymous' Bitcoin advertising network...
---
---
8. INCOME in an instant
Project creator @ecoinstant gives more details about the operation of the INCOME entertainment token...
---
---
9. Steem Proposal System update
@inertia has posted details of the final merge of his DevPortal Documentation work that has been supported by the Steem Proposal System (SPS) for the past 29 days...
He has now submitted a second proposal to continue the documentation project for a further 3 months...
Alongside @inertia the SPS is currently funding proposals by @steemchiller and @howo. The daily budget available is now over 500SBD...
---
---
10. Finland's first Steem Meetup
Saturday saw the first annual Steem Meetup in Finland organised by 'the dried fruit guy' @celestal.
The event was held in Tampere and was attended by @celestal, @eveuncovered, @insaneworks, @markkujantunen, @momone, @tarazkp and young steemian @smallsteps...
---
---
(change on previous day in brackets // n/c = no change)
Follow @penguinpablo, @steem-data & @eforucom for more statistics.
---
---
Visit the Steem Meetups & Events Calendar for a full list of meetups coming up...
---
---
This is #187 (28 Sep '19) of this daily news service.
Please let me know of any important posts or key data that should be included. Comment below or message me on Discord Pennsif#9921.
---
[ graphics by @pennsif & @steemmonsters ]