The Steem News @ 23 September 2019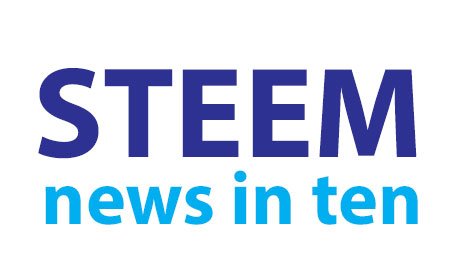 Steemit Inc updates on SMTs and interviews @frederikaa.
Steempeak posts an orientation video, Engrave releases a major update and Steemfest gets new winners and sponsors.
And there is news and discussion about Splinterlands, Minnow Support, BuildTeam, SteemSTEM, power ups and power downs, the Delegation Committee, Thicket, BASED tokens and a marketing plan for Steem...
---
---
1. Steemit Inc updates on SMTs
Steemit Inc are keeping up a good flow of information.
They are now on the home stretch of the SMT development work...
@steem.marketing has also just posted an interview with Steempress co-founder @frederikaa about the recently released strategy for onboarding the masses including the new referral system and guest accounts...
---
---
2. Steempeak new user orientation video
Steempeak have released a Steem orientation video that @jarvie made with new user @paulmp...
---
---
3. Engrave releases major update
The steem blogging platform @engrave has released a major update with many new features including a revamped dashboard, multiple blogs per user and multiple users per blog, a new categorising system and a facility for importing old posts from the blockchain...
---
---
4. Steemfest contests & sponsors
@Steemhunt has posted an updated list of the weekly selections of the top hunters that have been entered in the draw to win a ticket for this year's Steemfest in Thailand...
Steemfest sponsor @smooth has announced the winners of his Steemfest ticket contest - @anthonyadavisii and @jarvie...
Steem's new free speech video platform @threespeak has revealed that it has become an official Steemfest sponsor...
---
---
5. Splinterlands switches to manual curation
In response to community sentiment Splinterlands co-founder @aggroed has announced that the @steemmonsters account will be stopping acting as a DEC based promotional bot and instead will be switching to manual curation...
The Splinterlands curation team will be looking to reward good Splinterlands related content such as guides & tutorials, data analysis, suggestions & feedback...
Following the trend @minnowsupport is also moving over to full manual curation...
And @buildteam have given more details on their curation linkup with the SteemSTEM community...
---
---
6. The Ins & Outs and Ups & Downs of Steem
Witness @lukestokes has published his regular weekly Exchange Transfer Report showing the top 50 withdrawers and the top 50 depositors...
While @socky gives another positive report showing that powering up of STEEM has now exceeed powering down for the past 19 days...
---
---
7. Delegation Committee update
The @delegationtrust has given a brief update on progress in assessing the delegation renewal applications. They are hoping to submit their feedback on the applications to Steemit Inc in the first week of October...
---
---
8. More updates from Thicket
Developer @bflanagin has released new updates for his new Thicket project including user created playlists and new track instant play...
---
---
9. BASED tokens have arrived
Streamer @ericwilson has unveiled the new BASED token project - a multi-platform tipping token meant for streamers and video creators...
---
---
10. A Marketing Plan for Steem
To help get the ball rolling @pennsif has posted a draft outline Marketing Plan for Steem. It is hoped that this will stimulate discussion and encourage the collaborative development of a suitable plan to market steem and grow numbers on the platform...
---
---
Note - Steem News is now being published via SteemPeak.com. This is to take advantage of their drafting and templating facilities, as well as allowing 10% of the post rewards to be burnt by setting a beneficary to @null.
---
---
(change on previous day in brackets // n/c = no change)
Follow @penguinpablo, @steem-data & @eforucom for more statistics.
---
---
Visit the Steem Meetups & Events Calendar for a full list of meetups coming up...
---
---
This is #182 (23 Sep '19) of this daily news service.
Please let me know of any important posts or key data that should be included. Comment below or message me on Discord Pennsif#9921.
---
[ graphics by @pennsif ]