The Steem News @ 19 September 2022 : A Great Big Hungry Power Up...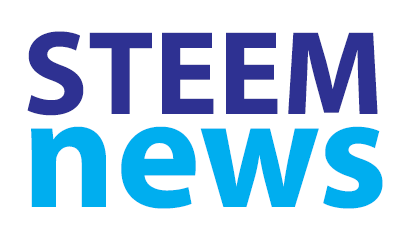 There's a big Power Up going on with almost 5 million in the past two days.
The Steemit Engagement Challenge moves into the final week of Season 4.
Today's Steem News also includes news and updates about Burning STEEM, two new witnesses, Smiles and Tragedy in Nigeria, Steem Stats, a Recommended Read, and Contests on Steem...
---
---
1. A Growing Hunger for Powering Up
The latest stats from @remlaps this week have revealed a significant jump in the amount of STEEM that is powered up.
The past week has again seen a 2.8M (1.75%) increase to 161,657,842 STEEM powered up, equivalent to a value of $35,633,592.
@moecki identified that the big rise was mainly due to a new account @hungry-griffin that is bringing in and powering up a large amount of STEEM. So far @hungry-griffin has brought in 4.75million STEEM in the past two days...
---
---
2. Engagement Challenge - Season 4 Week 4
The Steemit Engagement Challenge is still rolling on.
Week 4 of Season 4 has contests about content creation, bread, blogging devices, music, city development, travel and blockchain forks...
---
---
3. Burning STEEM
@remlaps has also continued to track the impact of Steemit's burnsteem25 campaign encouraging people to set a 25% beneficiary to @null to reduce the amount of STEEM, which potentially will increase its value.
The total burnt since June is now heading towards 100K SP. At this rate the burning of STEEM could reach 300K in a year...
---
---
4. New Witnesses
There has been more activity in the Steem Witness world with two more new witnesses being launched.
@bangla.witness has come out of the Bengali language based Amar Bangla Blog Community, and has the backing of @rme...
@bangla.witness is currently at #48 in the witness rankings.
---
The other new witness is @jrcornel.wit from long time Steemian @jrcornel.
It is currently placed at #64.
---
All the latest Witness news can be found in this week's Witness Weekly from @pennsif...
---
---
5. Nigeria - Smiles and Tragedy
Nigeria Country Rep @ubongudofot has posted another financial update for the Nigeria World Smile solar project...
---
@ubongudofot also put out a very good on the spot report of a deadly building collapse in his city of Uyo in south east Nigeria...
---
---
6. Steem Stats
@morpheussa continues to post regular statistics on the blockchain.
These are always worth a quick look to get a deeper insight into activity on Steem...
---
---
7. Recommended Reads
Venezuela Country Rep @inspiracion has posted the first part of a very informative guide to effective curation...
---
---
8. Contests on Steem
@disconnect continues to publish his comprehensive daily list of current contests on Steem.
There are 65 contests in the latest list with over 450 STEEM in prizes...
---
---
| | | |
| --- | --- | --- |
| STEEM price | US$ 0.21 | 19 Sep '22 10.37am UTC |
| STEEM price | 0.00001149 BTC | 19 Sep '22 10.37am UTC |
| CoinMarketCap Ranking | #263 | 19 Sep '22 10.37am UTC |
| SBD price | US$ 2.46 | 19 Sep '22 10.37am UTC |
| Unique visitors (steemit.com) | 127,575 / day | 19 Sep '22 10.37am UTC |
| Page views (steemit.com) | 261,248 / day | 19 Sep '22 10.37am UTC |
---
---
This is #451 (19 Sep '22) of this daily news service.
---
---
[ graphics by @pennsif ]