bangla.witness announcement, Voice of Bengali people.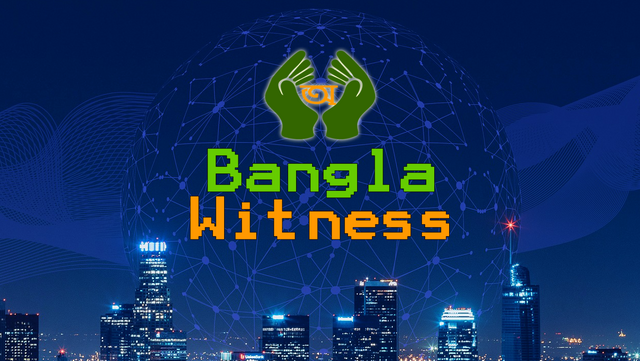 You know that a witness is a representative, on behalf of an individual or group of individuals or on behalf of a community. It is through a specific process that witnesses contribute to the entire platform, which is block-proceeded to be more dynamic and transparent.
Since the beginning of Amar Bangla Blog, we have been careful and attentive to the community, ensuring more contributions to the entire platform. We are not only creating skilled users through our community but also trying to change their mindset, to get out of abuse, plagiarism and greed for rewards and above all to work here for long term.
We have secured a great position in this field witness Amar Bangla Blog as a role model community on the entire Steemit platform. We want to ensure our contribution to the whole platform more, we want to do better in coordination with all the current witnesses and think to do something more for the steemit platform. Amar Bangla Blog believes that we can do it better with the right mindset, strong position and mutual bond. And this is why Amar Bangla Blog has brought new witnesses in the witness field.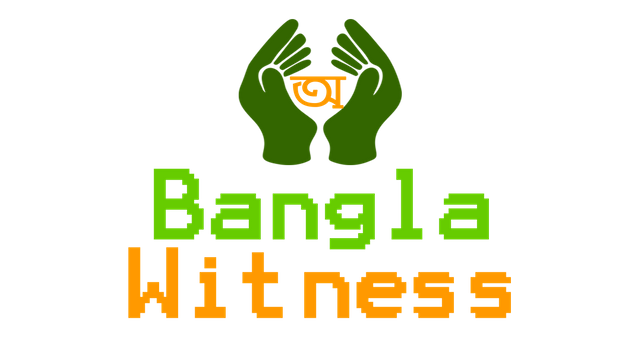 Our goal:
Our first goal is to promote the Bengali community, connect Bengalis spread all over the world to the blockchain, work on developing their skills, guide them properly and ensure their precise position on the Steemit platform.
Our Purpose:
Gathering all Bengalis on a specific platform through Amar Bangla Blog and giving them proper basic ideas and education through ABB school, nursing by their side and reserving 75% voting for them. So that they can become more interested in working with proper motivation. Can bring out their inner creativity.
Capacity building:
Our first target will be to increase our capacity, for that we will never give power down, as long as our Witness is dynamic. We will continuously increase our power and thereby ensure the support of new users of Amar Bangla Blog community. Also 25% of our capacity support will be with new users from other communities, we will create new projects for new users of the entire Steemit platform.
Clean environment
We will do our best to keep the Steemit platform environment clean. For this we will be more active and careful about abuse, plagiarism and other issues by connecting with Amar Bangla Blog community. For this our team will be ready to cooperate with all other communities.
Bangla Witness will always represent Amar Bangla Blog community as well as the Bengali community and will be ready to do whatever is necessary in this regard. Just as we will give priority to Bengalis, we will also try to cooperate with other language based communities. We believe connectivity is the big thing, blockchain makes that connectivity easier. We will try our best to do that through our talent, skill and hard work.
Our Running Project
ABB School:
Here each user is given specific subject based classes through four sections i.e. Level-1, Level-2, Level-3 and Level-4 and then they are given a verified level by taking written test and oral test. We try to teach every new user seriously and sincerely. You can check
https://steemit.com/@abb-school/posts
here for more details about abb-school project.
ABB Fun:
Through this initiative we encourage each user to engage more in the desired way. We place more emphasis on creative comments outside of traditional comments and here they are given a certain amount of support every day. You can check
https://steemit.com/@abb-fun/posts
here for more details about abb-fun project.
ABB Charity:
We believe that everyone has a right to empathy and deserves help in any problem. We give priority to the problem users from among the general users. It is not only for our community but we also support other speakers. You can check
https://steemit.com/@abb-charity/posts
here for more details about abb-charity project.
Delegation Project: We have noticed that new users are not able to generate the desired engagement due to their low steem power. For this we delegate new users up to 100 steem power through a process.also In our Discord server every new user can create steemit id free of cost.
Development Plan:
We also plan to open our own blogging site connected to Steemit, That would be
https://www.steemit.blog
. we have started working on mobile app so that all users feel more comfortable to work. We also support those who are planning to work on the Steemit platform with new development plans.
Configuration of our witness server:
We are running the witness node on VPS from Contabo with the following configuration.
| | |
| --- | --- |
| CPU | 8 vCPU Cores |
| RAM | 30 GB DDR4 |
| SSD | 800 GB |
| OS | Ubuntu 20.04 |
We have a plan to upgrade our server configuration time to time.
Our witness team
| | |
| --- | --- |
| @rme | Chief Supporter and Advisor, Founder-Amar Bangla Blog |
| @blacks | Team Leader, Founder-Beauty of Creativity & Executive Admin-Amar Bangla Blog |
| @moh.arif | VPS Host and Node Leader, Admin-Amar Bangla Blog |
| @dr-frankenstein(from Symbionts) | Our Technical support Leader |
| @rex-sumon | Promotion Manager and Decision Maker, Admin-Amar Bangla Blog |
| @hafizullah | Team Designer and Decision Maker, Admin- Amar Bangla Blog |
| @winkles | Regional Leader (IN) and Decision Maker, Admin- Amar Bangla Blog |
| @shuvo35 | Regional Leader (BD) and Decision Maker, Admin- Amar Bangla Blog |
We would be gratefull to you if you cast a witness vote for bangla.witness. you can cast a witness vote -
using steemitwallet.com:
Click This Link , scrolling to the bottom, and filling in the form bangla.witness


Using steemlogin.com
Click This Link , Then continue with you steem username and key.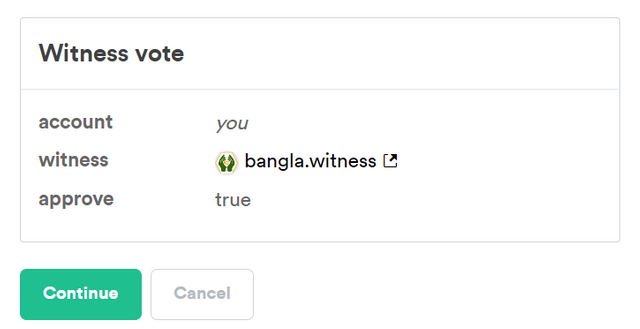 Thank you to everyone, who have supported us in many ways in witnessing run, who have inspired us by our side. We hope everyone's support will continue.