Local News - 5 Storey Building Collapse, 4 dead In Uyo - Nigeria [18th September, 2022]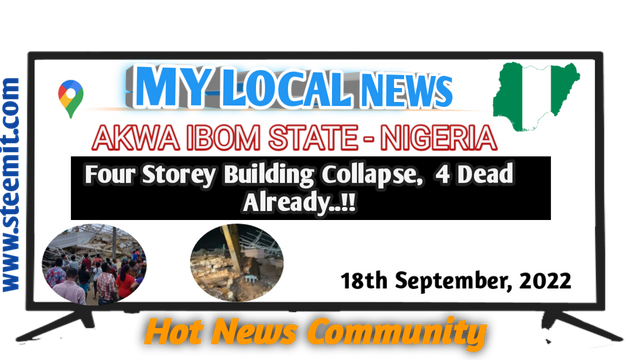 After 5 hours of the rescue operation, 4 people were found dead, the government agency and the neighbors around are still trying to rescue more souls that have been trapped under the rubbles of a Four-story building….
It has become a fearful night or what others call a black night to the occupant of Imam street, Off Akai Road, Uyo-Nigeria....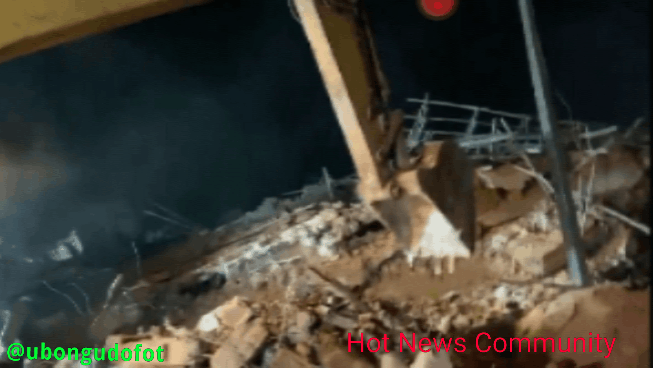 Excavator searching for dead bodies...
Unfortunately, most of the dead victims were working in the uncompleted building before it collapsed. They were also living there because they were strangers who came from another state to work here in Uyo, Akwa Ibom state.
Most victims that were just injured have been rushed to the hospital for life rescue. And presently the Government Emergency Rescue officials are still working to remove more trapped souls as the number tends to be much.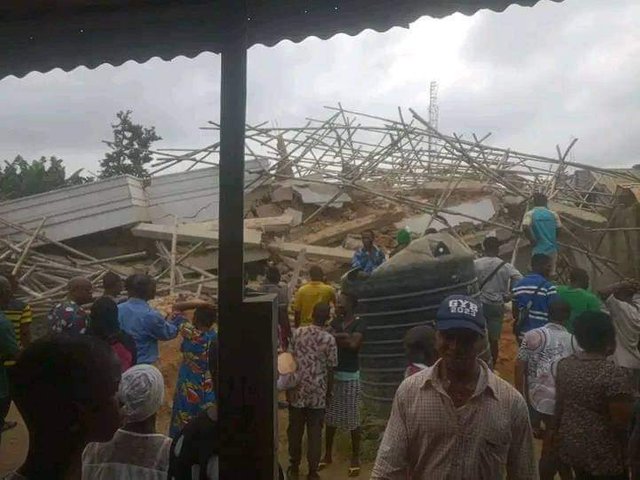 Sad Inccident...
The sad incident happened at about 6:30 pm on Saturday 17th September 2022.
Today the 18th of September, the rescue mission is still on as the whole environment is experiencing sadness.
Many onlookers have started blaming the engineer who was taking care of the story building construction.
Speaking to Mr. Mmeyene Ukoh who was present 5 minutes after the incident struck, he confirm it to be the worse tragedy of the month.
" This is a situation I can't really explain, all I can say is that my soul has been frightened. Watching how my fellow human being is trapped inside a falling building is terrible and a very sad situation for me to see right now, this is the worse tragedy of this month and really wish I didn't witness this happening".- Mmeyene Ukoh.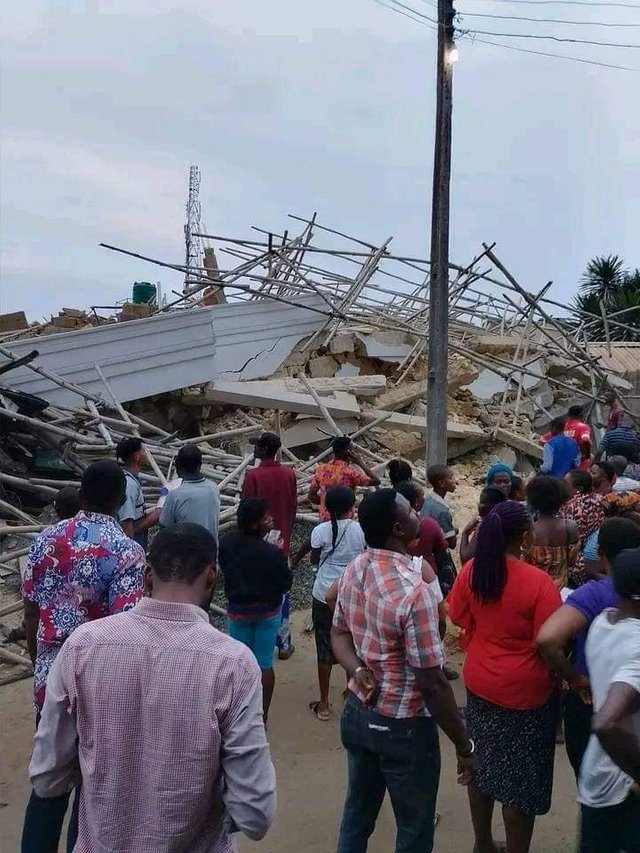 Neighbhours Coming out to rescue helpless Victims
A lady who identified herself as Eka Nse is also living in the neighborhood and she witness the incident.
"I really blame the engineer that was handling this contract, he went for cheap materials, but now, so many souls have been lost and we don't still know how many are still inside the collapsed building. This is inhumanity to another human. I urge people to be very careful when giving a building contract to some of the so-called Engineers. This particular engineer used low-standard materials to construct this building. I think he needs to be arrested wherever he is hiding, this is wickedness, this is so unprofessional and nothing will bring back these lost lives".- Eka Nse.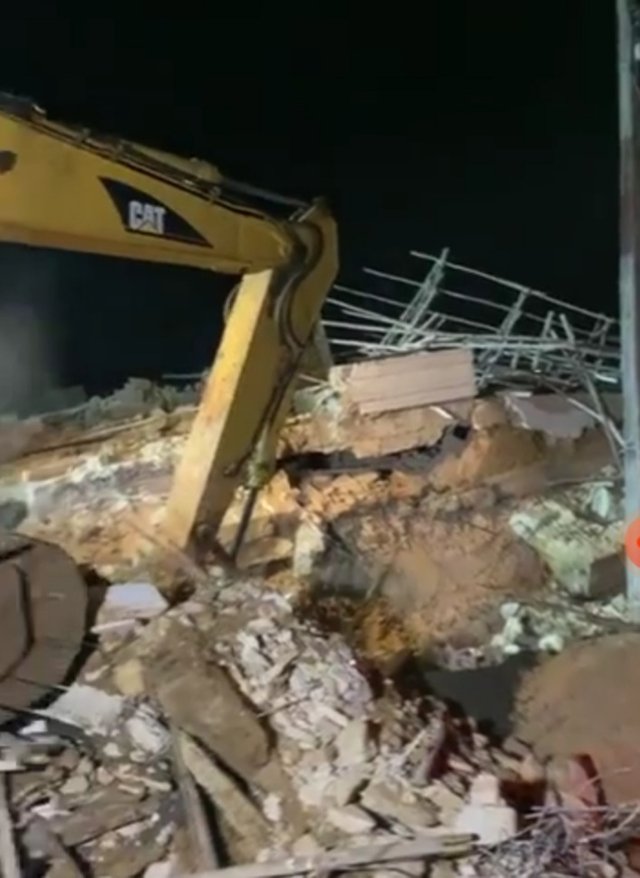 Searching For trapped Workers...
From a new source, it has been confirmed that the number of people inside the building could be up to 20 people, however, at the time of writing this report only four dead bodies were discovered. And the Emergency Rescue Officers are still working right to remove some trapped people inside the collapsed building either dead or alive.
The fire service officers arrived after some hours to assist other agencies in the rescue mission.
Unfortunately, Incidents like this have had their history in Nigeria due to poor Contractors who are only interested in charging high for their services but buying poor materials for construction.
This is hot News, From your number one News Community.
INFORMATION