The Steem News @ 19 June 2022 - Applications open for Country Reps...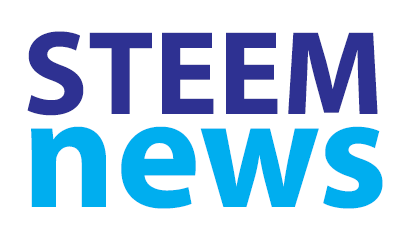 Steemit is inviting applications for Country Representatives.
You can now buy STEEM for Fiat on Binance.
Today's Steem News also includes news and updates about SBDs in post rewards, AVLE, Powered Up STEEM, a Solar project in Nigeria, the sad death of @mariajruizb, and Contests on Steem...
---
---
1. Country Representatives
Steemit Inc is starting afresh with Country Representatives.
They are inviting people interested in becoming a Country Rep to submit an application by by 11.59pm UTC, on Sunday, June 26th, 2022.
Existing Country Reps, if they want to continue in their role, need to make a new application as well...
For reference, there have been 22 applications so far...
---
---
2. Buying STEEM with Fiat on Binance
@happycapital reports that Binance is now allowing STEEM to be bought directly with fiat currency.
The currencies that can be used to buy STEEM include AUD, BRL, EUR, GBP, NZD, RUB, TRY, UAH...
---
Because of the current low price of STEEM, 50/50 post rewards are currently paying out in STEEM and SP rather than SBD and SP.
@happycapital explains the 'debt ratio' mechanism that causes this. He estimates that the STEEM price will need to rise to $0.28 before SBD appear in rewards again...
More information can be found on pages 10 & 11 of the Steem White Paper...
---
---
3. AVLE Updates
Witness developer @etainclub continues to post regular updates on the progress of his AVLE app.
In his latest post he gives details of issues found by the AVLE beta testers...
---
---
4. Powered Up STEEM drops a little
The latest stats from @remlaps show a small decrease ( 0.15%) in the amount of STEEM that is powered up.
The past week has seen a 250K decrease to 157,362,651 STEEM powered up, equivalent to a value of $31,751,534...
---
@remlaps has also been tracking the impact of Steemit's burnsteem25 campaign encouraging people to set a 25% beneficiary to @null to reduce the amount of STEEM, which potentially will increase its value...
---
---
5. World Smile Project - SolarSteem in Nigeria
The SolarSteem project being run by @ubongudofot and the World Smile Project team in Nigeria has made progress.
@ubongudofot has received the Installation Permit Certificate for the project...
Unfortunately because the price of STEEM dropped significantly since the initial budget was prepared the project is on hold at the moment pending raising further funds to make up the shortfall...
---
---
Active Venezuelan Steemian @mariajruizb sadly died recently leaving behind a husband (@danieldedosd2) and two young children.
Her close friend @reinamia was among those who paid tribute to @mariajruizb...
Among her many roles on Steem @mariajruizb was a Moderator in the SteemKids Community...
---
@nadiaturrina led with news about @mariajruizb's death in the latest edition of Steemit Wonder Women Magazine...
---
---
7. Contests on Steem
@disconnect continues to publish his comprehensive daily list of current contests on Steem.
There are 80 contests in the latest list with over 1100 STEEM in prizes...
---
---
| | | |
| --- | --- | --- |
| STEEM price | US$ 0.20 | 19 Jun '22 6.50pm UTC |
| STEEM price | 0.00001011 BTC | 19 Jun '22 6.50pm UTC |
| CoinMarketCap Ranking | #258 | 19 Jun '22 6.50pm UTC |
| SBD price | US$ 2.81 | 19 Jun '22 6.50pm UTC |
| Unique visitors (steemit.com) | 576,801 / day | 19 Jun '22 6.50pm UTC |
| Page views (steemit.com) | 1,759,244 / day | 19 Jun '22 6.50pm UTC |
---
---
This is #438 (19 Jun '22) of this daily news service.
---
---
[ graphics by @pennsif ]