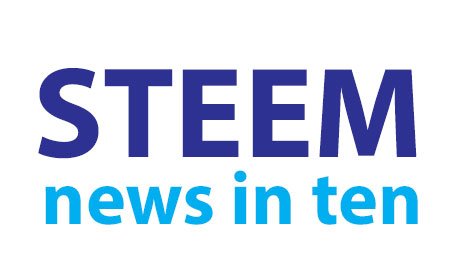 The Steem Proposal System is running well, @gadrian looks closer.
The price of STEEM is always with us, @liberosist gives the low down.
NewSteem gets ready for the outside, @whatsup leads the charge.
And there is news about @curangel, Vice Token, @clicktrackprofit, SportsTalkSocial, Creative Coin, Votovzla and steemtribes.online...
---
---
1. The Steem Proposal System
The Steem Proposal System (SPS) has now been running for a couple of weeks and has already provided funding for a couple of projects by @inertia and @steempeak.
@gadrian has written more about how the SPS is working...
He has followed this up with a discussion about @gtg's 'gatekeeper' Return Proposal...
The Return Proposal 'threshold' currently stands at 11.17 million SP. Next in line, all on 4+ million SP, are the proposals from @steempeak, @steemchiller and @jga.
New proposals are being added regularly including ones from @anyx (anyx.io API Infrastructure Recurrent Costs), @howo (Downvote Control Tool) and @techcoderx (Steem hardware wallet application on BOLOS).
---
---
2. What's up with STEEM price?
Former witness and @curie mainstay @liberosist leads an interesting discussion on the factors affecting the current low price of STEEM...
@jrcornel picks up on the impact of high inflation rates on altcoin and STEEM prices...
---
---
3. Taking NewSteem to the Outside
NewSteem originator @whatsup picks up on where NewSteem is now and where it needs to go next - to the outside world...
Steem numbers master @abh12345 releases more stats to track #newsteem progress re bot usage and downvotes...
While Blockbrothers co-witness @exyle's regular fortnightly Powerup Statistics show another climb in the amount of powered up Steem...
---
---
4. The Power of Curation
Steem commentator @tarazkp discusses the power of good curation for #newsteem, citing @pharesim's new @curangel project...
SteemSTEM Manager @mobbs picks up on curation further by considering the question of what is 'good content'...
---
---
5. The Return of Vice
@taskmaster4450 looks at the impact of the return of Vision Industry Token (formerly Vice Token) to the Steem ecosystem with the launch of their VIT token on Steem-Engine...
---
---
Affiliate marketing focused tribe @clicktrackprofit have released details of their new CTP Mastery course...
---
---
7. SportsTalkSocial Community Guidelines
Steem sports community @sportstalksocial (STS) lays out its Community Guidelines...
---
---
8. Promoting Creative Coin on social media
Co-founder @isaria highlights some of the videos being developed to promote new Steem tribe Creative Coin on social media...
---
---
9. Votovzla begins a new stage
Venezuealan Steem team @votovzla have announced plans for the next stage of their project...
---
---
10. SteemTribes new website
@sumatranate has launched the first version of the SteemTribes website...
If you would like your tribe to be added contact @sumatranate.
---
---
Note - Steem News is now being published via SteemPeak.com. This is to take advantage of their drafting and templating facilities, as well as allowing 10% of the post rewards to be burnt by setting a beneficary to @null. Thank you @steempeak
---
---
(change on previous day in brackets // n/c = no change)
Follow @penguinpablo, @steem-data & @eforucom for more statistics.
---
---
Visit the Steem Meetups & Events Calendar for a full list of meetups coming up...
---
---
This is #173 (14 Sep '19) of this daily news service.
Please let me know of any important posts or key data that should be included. Comment below or message me on Discord Pennsif#9921
Picking up from @thecryptodrive's Burnpost Challenge, a 10% beneficiary for this post has been set to @null.
---
[ graphics by @pennsif ]