The Steem News @ 11 September 2019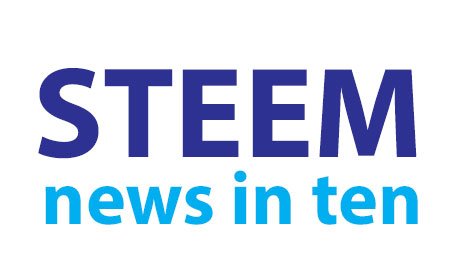 Witness @thecryptodrive extends his 'Burnpost Challenge'.
There is news about leasing, tickets for SteemFest and NOBEL causes.
And there is news about LiteWallet, CleanPlanet, SteemStone, ReggaeSteem and Thicket.
And @steemmatt shares his Ten Positive Differentiating Factors That'll Help Steem Catch On Like Wildfire When The World Catches Up...
---
---
1. Feel the Burn
Following on from Steemit Inc's decision to halt its usual STEEM sales in September top 20 witness and @buildteam CEO @thecryptodrive has extended his 'Burnpost Challenge'...
The community should respond in solidarity by burning at least a rounded up 10% of their organic posts and more if their posts are promoted with a promotion service.
BuildTeam has pledged to burn at least 20%, and sometimes up to 50%, of every promoted post...
---
---
2. How goes the Leasing?
Founder of the @spinvest Steem-powered investment fund @silverstackeruk queries why leasing rates have been dropping since Hardfork 21/22.
Rates of 20%+ could commonly be found on Buildream's @dlease service pre-HF21. Since the hardfork the average rates have been lower. Although at the time of writing there are a number of delegation leases offering over 19%...
Both @buggedout and @exyle have gone some way to answering @silverstackeruk's query...
---
---
3. Win a SteemFest ticket as a Travel Blogger
@blocktrades is promoting another contest to win a ticket and accommodation for this year's SteemFest in Thailand.
This time they have teamed up with Steem's new travel blogging site @travelfeed...
---
---
4. Whitepaper for NOBEL causes
German steemian @achimmertens has posted an updated White Paper for his new NOBEL charity token project...
---
---
5. New partnership progresses LiteWallet
Developer @lividseagulls has partnered up with @cadawg to further progress the new Steem Lite Wallet project.
@litewallet is a service which allows anyone to obtain an instant steem-lite wallet...
---
---
6. CleanPlanet Call to Action
Founder of @cleanplanet, @yann0975, has put out a call to action for steemians to join @cleanplanet to help reduce rubbish and pollution...
---
---
7. Grab your pickaxe and win with SteemStone
Steem gaming platform @steemslotgames has 50 STEEM on offer for players of their new SteemStone game...
---
---
8. Ten factors to help Steem catch on fire
Steem's super thrifter @steemmatt shares his "10 Positive Differentiating Factors That'll Help Steem Catch On Like Wildfire When The World Catches Up"...
---
---
9. Reggae, Reggae
British steemian @shanibeer hits 20,000 SP and talks about why she is backing Steem's new Reggae tribe @reggaesteem...
---
---
10. Thicket launches
Open Source and Creative Commons activist @bflanagin reveals his new Steem music interface Thicket...
---
---
(change on previous day in brackets // n/c = no change)
Follow @penguinpablo, @steem-data & @eforucom for more statistics.
---
---
Visit the Steem Meetups & Events Calendar for a full list of meetups coming up...
---
---
This is #170 (11 Sep '19) of this daily news service.
Please let me know of any important posts or key data that should be included. Comment below or message me on Discord Pennsif#9921
---
[ graphics by @pennsif ]