Thicket STEEM connected Media Center (Music): Alpha 1 (Download Link Included) Thicket 0.1 is ready for Testing!
Check out the Screenshots below and the boring technical junk under that!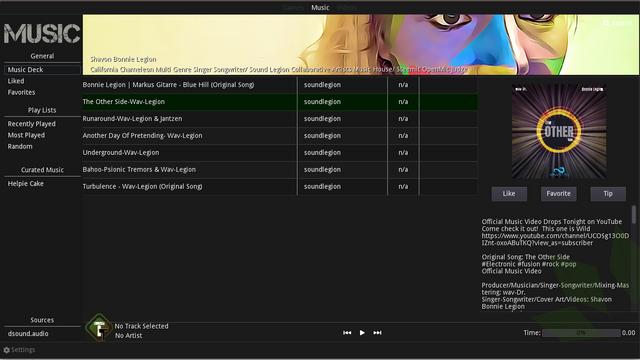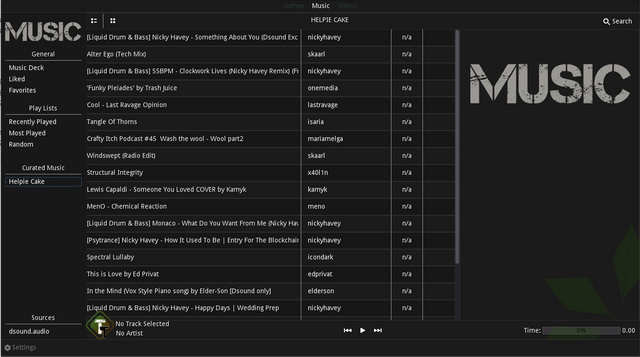 Not to shabby for a first release. Video here
What's New
Music Deck: The music deck is the default screen to the Music playing section of Thicket and aims to be a quick and easy way to discover new artists on the block-chain.

Improved Artist View: When clicking on an artist whether in the lists or under "New Artists" on the Deck you are greeted with all available tracks as well as the ability to Like, Favorite or Tip* the artist.

Encrypted Data File: With the inclusion of the tip option (which uses STEEM/SBD) the active key needed to be as secure as possible.

Tip Dialog: Allows you to choose how much and what type of currency you want to use.

Genre list: Created based on known music for music discovery.

Favorites List: Created when you favorite a track. These files wont be deleted during the cache garbage collection. (will be pinned in IPFS when using IPFS)

Liked List: Same as Favorites but wont be retained during sweep. Future versions will incorporate what you have liked on the STEEM network as well as those you like within Thicket.

Recent Played: Playlist of the 15 most recent songs.

There is an Icon now....
What needs to be done.
Better UX feedback: There are moments when files are downloading or processes are running that cause the interface to pause. Animations and dialog boxes for those that can't be mitigated need to be added.

Auto Update features: The same download technique used for the games can be used for the system at large. So in the future the software will be evergreen.

Tip Dialog is bad...need to make it un-bad.

Tip dialog needs to have the option to download the Music to a user accessible location.

Better explanation of things like OpenSeed and STEEM so that people understand why they need to connect to them to use the program and while they are separated with in the program.

"Bling" (do we still say bling?)
So for the adventurous, below is a link to the software as is. This zip file contains a Windows, Linux, and MacOS version of the program. I haven't been able to test the MacOS or Windows versions. This is still considered "Alpha" so though it wont cause your computer to explode, it may have issues.
Update
If your client crashes try redownloading the zip. There was a small issue with the first upload.
---
I currently have a proposal on the proposal system. Which you can find here along with others hoping to fund their projects. Thank you in advance for your support.