The Steem News @ 10 September 2019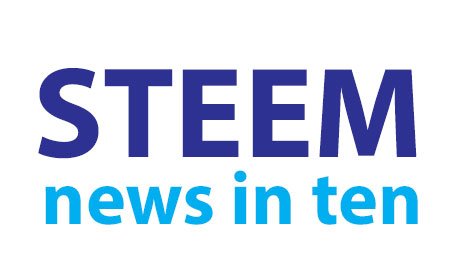 Big news today from Steemit Inc as they halt their regular programmatic sales of STEEM.
SteemPeak release SPS funded new version.
There is news from Steemhunt, Actifit, Splinterlands, BuildTeam and Neoxian City.
There are ideas and commentary from @jaynie, @kevinwong and @aggroed.
And there are meetups coming up in Munich and Cambridge.
---
---
1. Steemit Inc pause regular selling of STEEM
Big news from Steemit Inc...
As spotted earlier by @steemitqa, Steemit Inc have not needed in September to make their regular monthly programmatic sale of 800,000 STEEM. This is due to increased advertising revenue and decreased operational costs.
Although the sales will resume next month this is very welcome news for the Steem community and will hopefully help relieve the downward pressure on the STEEM price.
Steemit Inc are also happy that the Steem Proposal System (SteemDAO) has got off to a good start with two proposals from @inertia and @steempeak already receiving funding through the system.
Voting for proposals has now been added to SteemitWallet.com...
The SPS voting on the SteemitWallet attracted some coverage in CoinTelegraph...
@jrcornel gives further commentary on the halting of the programmatic selling...
In a second positive update of the day Steemit Inc report that with the hardfork 21/22 out of the way SMT development work is back on track and making good progress...
---
---
2. New release from SteemPeak
SteemPeak have released a new version incorporating features funded through their first proposal to the Steem Proposal System (SPS).
One main feature of Version 1.16 is an option to allocate post rewards to @null or to the SteemDAO account.
SteemPeak have submitted a second larger proposal to the SPS for further development funding.
This one particularly focuses on upgrades to SteemPeak for SteemEngine tokens and Tribes...
---
---
3. Steemhunt updates on BUZZi and SteemFest contest
@Steemhunt has announced that BUZZi has renewed its campaign on Reviewhunt with a new bonus quest.
They have also revealed the 3rd week selected hunters to go into the final draw for the SteemFest4 tickets and accommodation. They are @iamchijamz and @mayowadavid...
---
---
4. New Features On Actifit.io
@mcfarhat and the Actifit team have added some new features to the Actifit.io site.
The new features focus on improved management of tokens...
---
---
5. Splinterlands to give 7 days notice of changes
Splinterlands (@steemmonsters) have announced that going forward, except in cases of true emergency, at least 7 days notice will be given for any upcoming changes to any part of the game. This includes new features, changes to existing features and card balance updates...
---
---
6. BuildTeam's Corporate Social Strategy & the #BurnChallenge
@buildteam have posted about their Corporate Social Strategy and their Post Burn Strategy.
They have issued a #BurnChallenge to Steemit Inc to burn at least 20% additional STEEM when programmatically selling...
---
---
7. NEOXAG tokenomics refined
Founder of Neoxian City @neoxian has made some important changes to the economics of the NEOXAG token...
---
---
8. Sign Up needs sprucing up
@jaynie of Power House Creatives makes some valuable observations about the weakness of the Sign Up call to action on steemit.com...
---
---
9. NewSteem is looking good
Long time Steemian and EIP advocate @kevinwong gives an upbeat outlook for post-HF21 newsteem...
Top 20 witness @aggroed likewise paints a positive picture for Steem following the recent changes...
---
---
10. Steem Meetups in Munich and Cambridge
In Munich in Germany @chris4210, @peter2017 and @backinblackdevil have organised another meetup on Wednesday 11 September at the Paulaner Bräuhaus...
This coming Sunday 15 September @molometer is organising a meetup for UK Steemians in Cambridge...
---
---
(change on previous day in brackets // n/c = no change)
Follow @penguinpablo, @steem-data & @eforucom for more statistics.
---
---
Visit the Steem Meetups & Events Calendar for a full list of meetups coming up...
---
---
This is #169 (10 Sep '19) of this daily news service.
Please note - before the break in publishing the last edition of The Steem News was #153 which was published on 6 May 2019.
Please let me know of any important posts or key data that should be included. Comment below or message me on Discord Pennsif#9921
---
[ graphics by @pennsif ]