Hi Steemians! Today I am here to tell you about my very own contribution to the Steemit community!! STEEM LOCATOR! A website to locate venues accepting Steem and SBD all over the world!
I finished this website couple of days ago and announced it but sadly it didn't get traction, today I am here asking for your support to this project so that Business owners discover this tool and they know there is a place where they can have their businesses listed once they decide to take that step and start accepting STEEM or SBD. Site address is www.steemlocator.com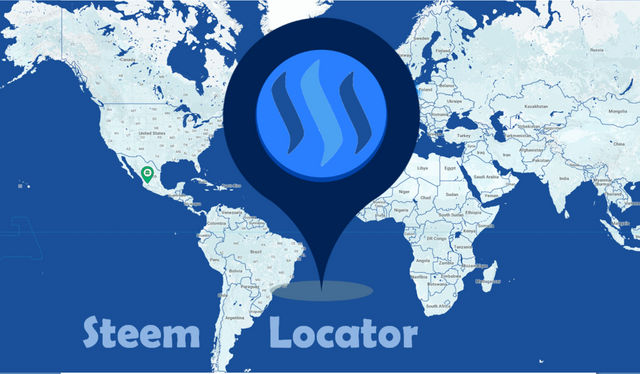 I don't know about you but I find this tool really importantm allowing us to locate and track businesses accepting Steem and SBD (how the steem economy grows), and I do know there are only a few right now but as the Steemit community continues to grow, I am sure there will be more businesses accepting Steem, and this app will be a really usefull tool. Also as the owner of one of the 4 venues currently accepting Steem and SBD, I love to be listed somewhere!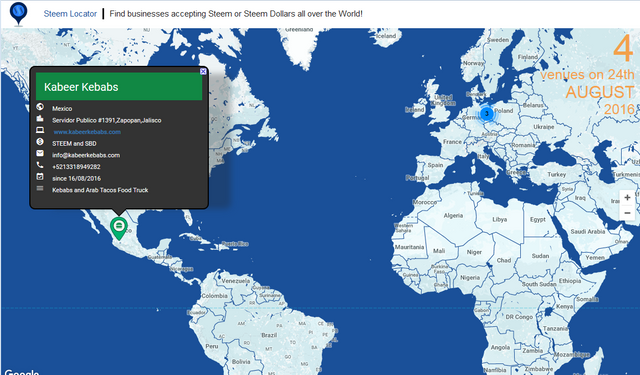 And you Business Owner ...
What are you waiting for!? Support the STEEM community by getting your business ready to accept Steem and SBD! We need more types of businesses and more supporting countries!
So far we have Kebabs in Mexico; and a Restaurant, a Coffee shop and an Orthodontist in Germany.
----UPDATE----
A boat hotel at the Canary Islands, a furniture store in Seattle and a Construction Company in Germany had been added!
It's clear Germany is winning this race! Where are the American business owners? and the Chinese? what about the Russians? COME ON! Start supporting the Steem economy by accepting it in your Business!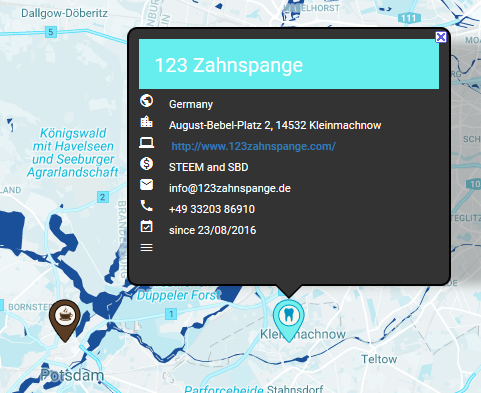 I'll be waiting for your comments with the details of your businesses so I can register them in Steem Locator. Soon you'll be able to do this by yourselves but for now please reply to this post or send me a PM on Steemit Chat, my user is oumar, you can also join the steem-accepted chat room and give your business detalis over there.
If you post about your business accepting Steem or SBD don't forget to add the steem-accepted tag.
START ACCEPTING STEEM TODAY!
Follow me if you don't want to miss further updates on this website!