Hi there Steemizens!
I think I've encountered my first scammer since I joined the network about 40 days ago. Just the other night, in the middle of my work, I got a direct steem.chat message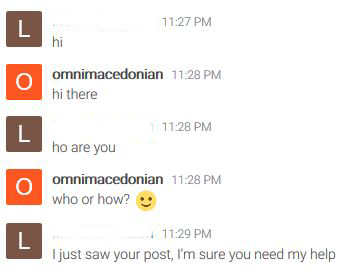 After some back and forth (this guy's English was not very clear), he shared a link to his account wallet, so I could see he is quite powerful on the network. Then,

To his surprise, I asked him to clarify this chivalry of his.

He responded with a call to action

I'm not quite sure why I kept the conversation going. This stank like a scam, besides, I need to send 1 SBD to this guy's account so he can later upvote my stuff. Seems like a lottery, with the difference that someone guarantees that you'll win. It's clearly a scam.
I tried to make him explain why the 1 SBD (I couldn't get to a straight answer), while at the same time checking his transfer history, and he's making, what seemed to me, a ton of transactions at the moment of our conversation. Somehow this made me believe he is legit, and that he'd help out sometimes. Of course, I never took the amount literally, but I've been playing around with some of those upvoting bots and thought this could work in a similar fashion, a little boost can't hurt.
Wat do I do?
Long story short, I did this

So yeah, with about 30-days-old account and 1 SBD earned with sweat and excitement, I decided to invest it. Then, of course, this happened:

And after a short time, this: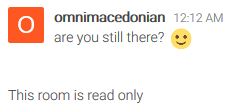 And still, I wasn't fully convinced he's a scammer. The deal was upvoting posts, and I hadn't had posted anything in couple of days at that time. The first moment I could, I posted some stuff, but the support was nowhere to be seen. :)
So, while I do feel bad about my hard earned 1 SBD, the point for writing this is, to actually ask you guys a question:
What could be the reason he did this, as I really fail to see any significant benefit that he may have. But then again, I'm quite illiterate when it comes to understanding all this decentralized-crypto feature of the www. For now. Also, I'm not sure if I should - and how to - contact this person and ask for some clarifications?
Please advise the n00b.
Thanks in advance.