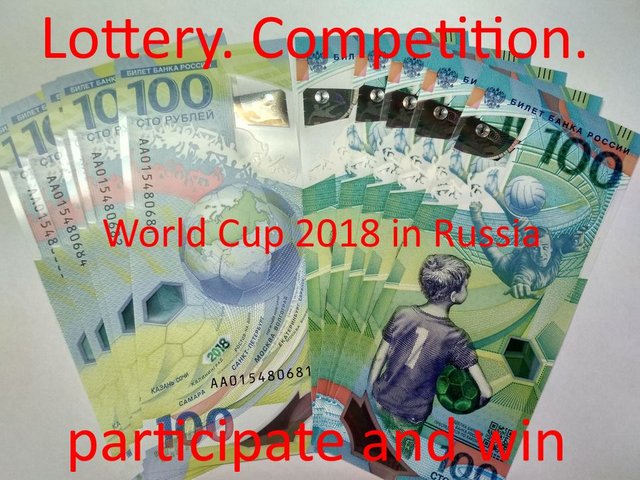 Soccer lives the whole planet. Football brings people together. And I want to make several people on this planet happy to have this souvenir.
What you need to do to participate in the competition.
Register in the contest. To register in the contest, you need to send 0.1 STEEM or 0.1 SBD to @yak15 (this is a formal contribution must protect the contest from spammers)

Subscribe to @yak15
Upvote this entry
Share this entry on your page
All collected funds will be used to compensate for the costs of delivery. I can not imagine who will become the winner and how much will it cost to deliver to his country. Maybe I will have to allocate additional funds for this, but I'm ready for it.
What is the reward for the winners:
1st place - Commemorative Banknote and coin of the World Cup 2018 in Russia
2nd place - Memorable Banknote of the World Cup 2018 in Russia
3rd place - Commemorative coin of the World Cup 2018 in Russia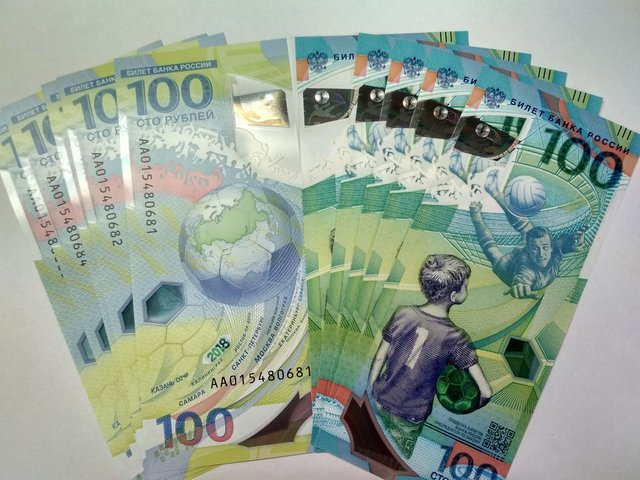 How will I play the game:
Each registered participant will be assigned a serial number. 
The number will be assigned in the order of registration
Using https://www.random.org/ I select 3 random numbers
The whole process of the game will be recorded on video and added to this entry.

Registration is accepted until July 14, 2018 at 23:00 Moscow time
The results of the contest will be announced on the day of the end of the championship on July 15, 2018 at 23:00 Moscow time.
I wish everyone good luck! Sincerely yours @yak15