Is gamification the answer to Steem problems? Initial thoughts after watching hours of talks about gamification.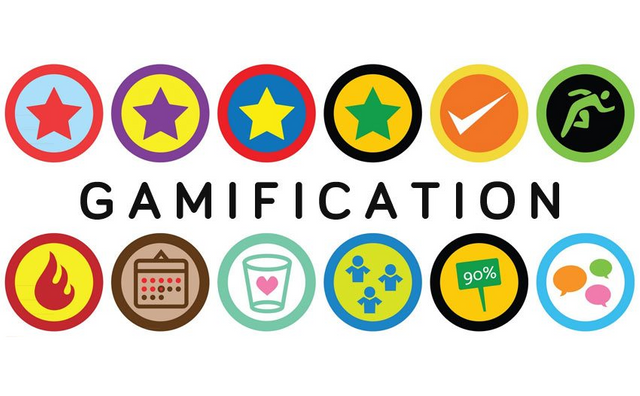 I need to admit that in recent days I haven't been very active on Steem. Partially, because it is simply a holiday season and I've traveled a lot to meet with my family from other parts of my country and partially because recently I have been fascinated by another topic - the topic of gamification.
Don't worry, I am not going to give up Steem, because I've become more fascinated by another topic ;) The truth is... that this topic is so interesting to me, mostly because while learning about all the details of gamification, I am constantly thinking how Steem could apply all this knowledge.
Does Steem leverage the power of a Gamification?
Well, actually every public blockchain needs to be based on Game Theory. It is necessary because every network based on a blockchain needs to figure out a way to incentivize people to host network data and share computing power.
But Steem decided to be more than an average blockchain project. Steemit.com by many people is described as Social Network build on top of a blockchain. I think we all can agree that Steem is a really impressive blockchain project. From a technical point of view, Steem is one of the best performing blockchains in the world.
But Steem to become a successful Social Network Blockchain... needs to first become a successful social network in the first place. Forget about blockchain and tokens. Steem should be a network which everyone would like to join even if blockchain and tokens would not exist. If we will transform Steem to something like that, then and only then Steem will be able to fully utilize the power of a blockchain.
Something is wrong
The first indication that something is really, really wrong... is the correlation between those two graphs: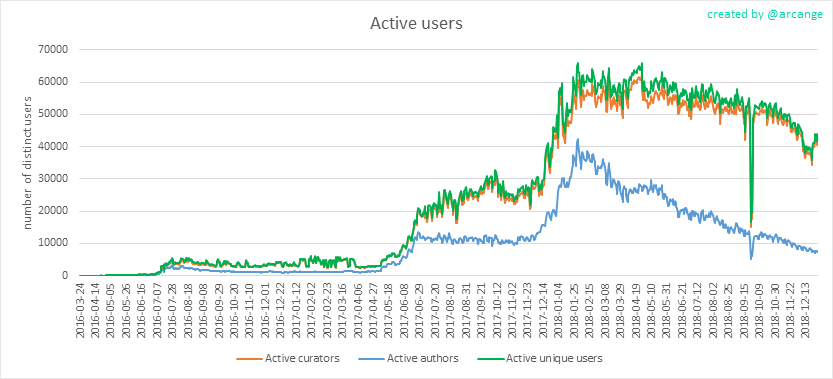 source: Steem Statistics – 2018.12.29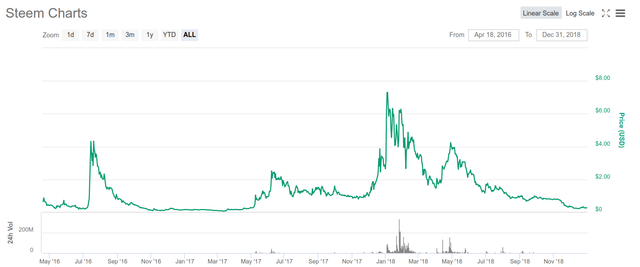 To summarize the similarities, new users join the network when rewards are high... and (what is more important) leave the network when rewards are low.
I could totally accept the fact that new Steem users join only when rewards are high. People need to be incentivized somehow to perform certain actions and monetary reward for sure can be really effective. The problem is... that whenever rewards become to low, Steem for many people is not an attractive place anymore, therefore currently this slogan is not effective:

Why did we fail to succeed so far?
Currently, I am reading a book "Actionable Gamification: Beyond Points, Badges and Leaderboards" which explains very well, that everything we do in life we do because of one of those 8 core drives:
Epic meaning and Calling
Development and Accomplishment
Empowerment of Creativity and Feedback
Ownership and Possession
Social Influence and Relatedness
Scarcity and Impatience
Curiosity and Unpredictability
Loss and Avoidance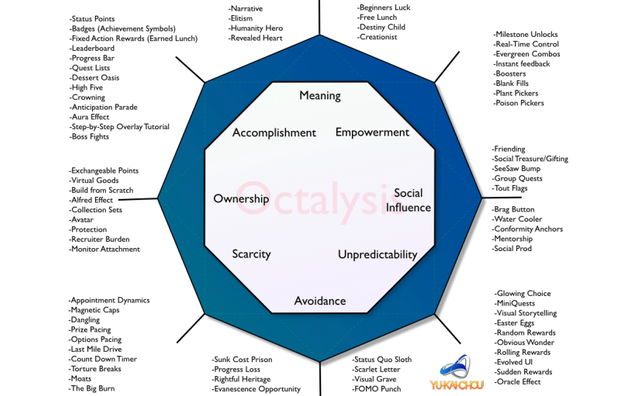 Good games or gamified services utilize all those core drives to some extent. If I would need to summarize why I think Steem didn't succeed till now is... because Steem so far utilized very well only core drive #4: Ownership & Possession.
Is there hope?
The core drive #4: Ownership & Possession can be really powerful. We already agreed that giving tokens to people to stay is not a very effective way. Fortunately here we not only write posts and receive tokens for that.
Steem, by design, is ruled by a community. We all spend the time to improve Steem because we know that it truly belongs to us. This is the reason why I am also writing this post. This is the reason why so many people are trying to improve the current situation. Because we all know that we can really make a difference here.
For exactly this reason I decided to dedicate myself even more to explore the topic of Gamification in relation to Steem, to analyze all problems and potential solutions in this area.
My quest
In the next posts, I will continue to share my finding and thoughts about what specifically we could improve. Till then, I would be very happy to find other Steemians interested in this topic.
I am very dedicated to research this topic, but I am aware of my limitations, namely for example lack of experience (I am not even a game-player).
I do not want to promise too much, so I am far from announcing a Steem Gamification Squad or something ;)
Nevertheless, I can really easily imagine a scenario when a few Steemians spend time together on some chat or something, to research this topic and to share own findings with a world later. Can you imagine yourself spending hours reading books on this topic, fighting monsters of boredom, inventing magical ways of finding time for figuring out how all this knowledge can be applied for Steem? If yes, you should find a way to contact me, so we could do that together :)