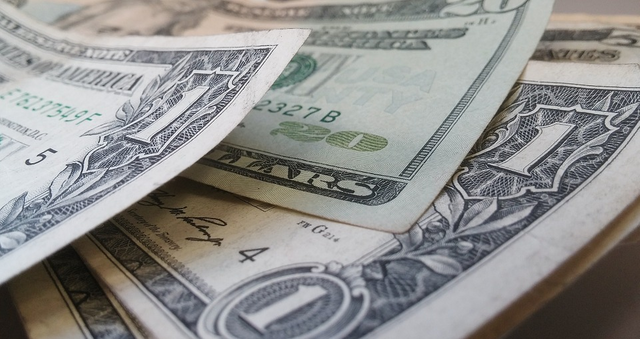 The Steem Backed Dollar (SBD) is a stablecoin pegged to the US dollar. The Steem blockchain has mechanisms in place to limit the supply to maintain the peg. One mechanism is that the share of liquid rewards paid in SBD instead of STEEM will go linearly from 100% to 0%, beginning when the market cap SBD (= the USD value of all SBD in circulation) exceeds 9% of the market cap of STEEM+SBD until the ratio reaches 10%, after which no SBD gets printed. Another such mechanism is the conversion process that has a 3.5-day delay built into it. When you convert SBD to STEEM, you get 1 USD worth of STEEM for each SBD converted. In the conversion, the SBD is burned. It's removed from circulation.
The price of SBD persisting below 1 USD presents an opportunity to earn through arbitrage. What you can do with your cheap SBD is convert it into STEEM. You will get more STEEM than you would get by trading your SBD for STEEM on the internal market or cryptocurrency exchanges. What you do next, is buy SBD with the STEEM you got. As a result, you'll have more SBD than you began with. Rinse and repeat. As long as SBD stays below 1 USD, you will gain. If everyone does this, it will help stabilize the value of SBD because SBD will be removed from circulation which in turn will lower the SBD debt ratio (= the market cap of SBD divided by the market cap of STEEM+SBD).
[Edit begins]
The conversion functionality was removed from the Steemit wallet about a year ago when the price of SBD was really high to prevent people from using the conversion functionality to what would've been their great loss at the time. Now the price of SBD is significantly under 1 USD, which means that the conversion is provitable PROVIDED the price of SBD will 1) stay below 1 USD for the duration of the conversion AND 2) not crash because of the debt ratio exceeding 20% among other things.
[Edit2]
The conversion mechanism will not stop at any stage but the peg will effectively be broken when the debt ratio exceeds 10% and not 20%. We're most likely about to see SBD go into a free fall soon.
[/Edit2]
Here's how you can initiate the conversion of SBD to STEEM using SteemConnect:
https://steemit.com/sbd/@timcliff/how-to-convert-sbd-into-steem-using-steemconnect