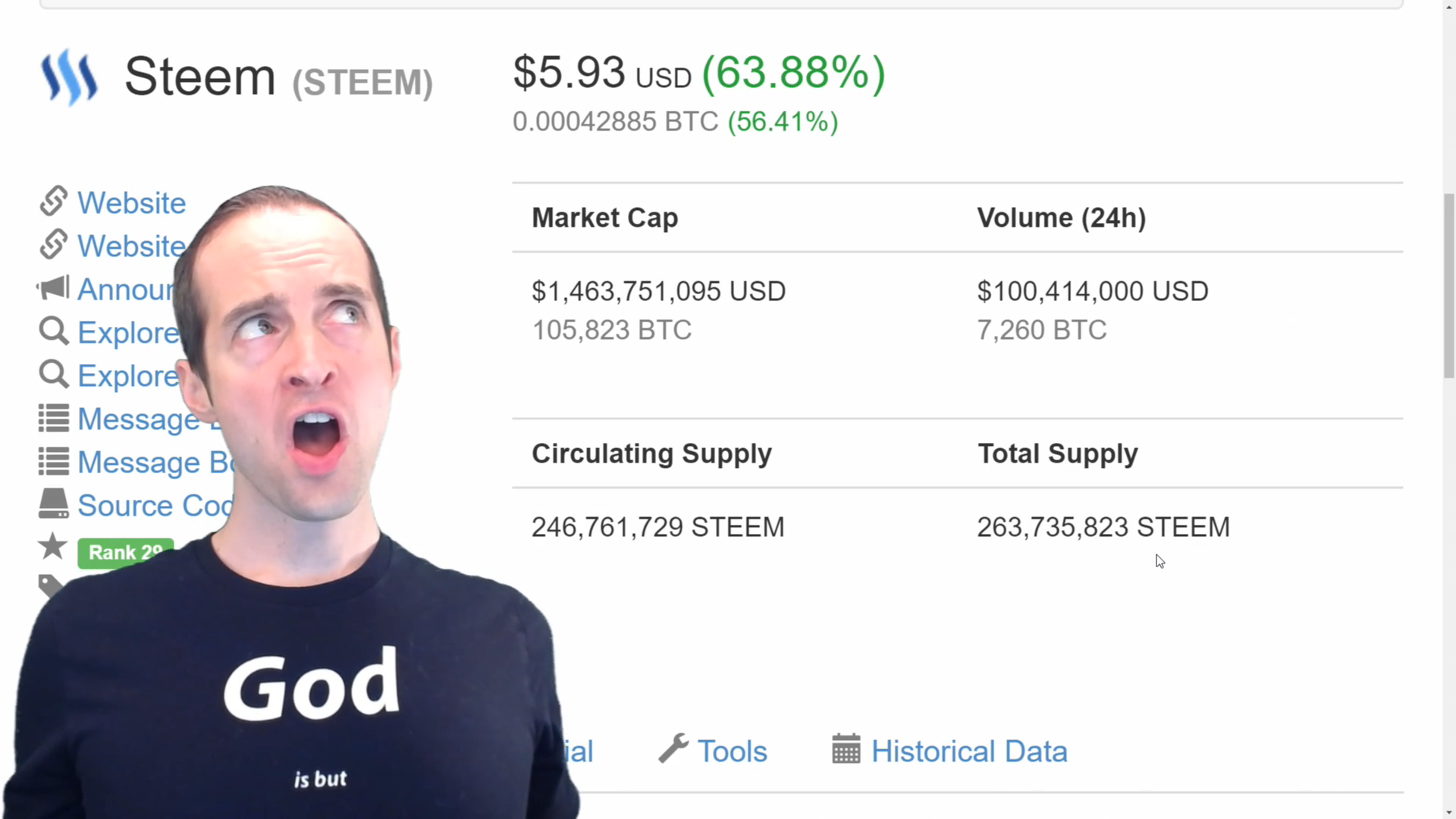 Today we celebrate our highest price ever on Steem now at around $6 with a market capitalization record of $1,463,751,095 along with our first day ever trading over $100 million dollars within 24 hours! On Bittrex Steem is currently #6 out of the hundreds of cryptocurrencies traded in volume! Coincidentally, the price pumped about 24 hours after I turned on a huge wave of ads on Facebook ...

We are on our way to $10+ Steem price especially because every wave of excitement also pumps steemit.com which brings in more users which then gives us even more growth.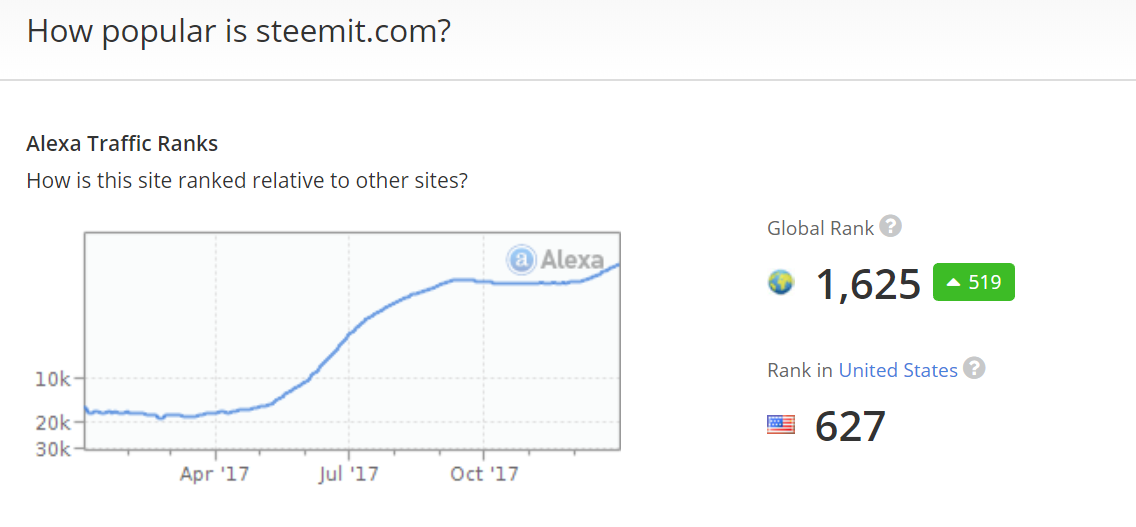 While some of us are quick to suggest the price will drop back down immediately, now is the best time ever to hold Steem power because of the ability to get an immediate return from voting bots. For example, in my post yesterday we saw how any of us can delegate 100+ Steem power and get daily payouts in SBD and Steem from my voting bot while also funding growth projects with @budgets. At an equivalent of 60% APR, this is an amazing return with some bots offering an even higher payout for delegators instead of funding growth projects!
As voting bots encourage the hording of Steem power the way masternodes have done on Dash, we are likely to see the Steem price consistently climb as the largest investors continue to double down on voting bots and new investors continue to buy in and delegate to start earning automatic daily payouts.
$10+ Steem
---
In my second post on Steem, I predicted at $10 Steem price in 10 months (seven and a half months ago) without knowing about Smart Media Tokens, linear rewards, or voting bots! Throwing these in we can have near certainty of a price climb to $10+ fairly soon and we have a very good shot at $100 Steem by the end of 2018 as everything snowballs into no one wanting to sell Steem and tons of buying interest.
There may be some downs as long time investors holding on for a return finally get to cash out. @dan just sent out about 200,000 Steem to @blocktrades and has 1,714,029.261 more Steem to potentially sell along with holding 323,848.522 Steem power for voting. If @dan was to power up and delegate his Steem power to a voting bot, he would get 2,500+ Steem/SBD equivalent back a day using my voting bot while funding that much in growth projects for Steem or even more than that using a different bot that gives everything back to delegators.
This huge payout for delegating to voting bots soon will mean that few holding Steem power will want to power down and instead will just want to cash out using bot payouts which will continue to lead to a higher and higher Steem price!
Thank You!
---
Our efforts on Steem over the last year and a half collectively are being rewarded heavily now with the SBD pump first and now the Steem pump. This may be the tip of the iceberg in terms of the total price increase and earnings to come. I am honored to be a part of this and thank you for celebrating these record breaking achievements for Steem today on the cryptocurrency markets!
Love,
Jerry Banfield