If you want the best information that can enhance your experience with Steem(it), you are going to need to check out these Apps. A few months ago I created a huge directory of all the websites related to Steem. This time, I'm going to share which sites are essential for every Steemian. Information is the name of the game. Without the best information about what's going on around here, we can't make the best decisions. If you want to find out which are my favorites, please read on!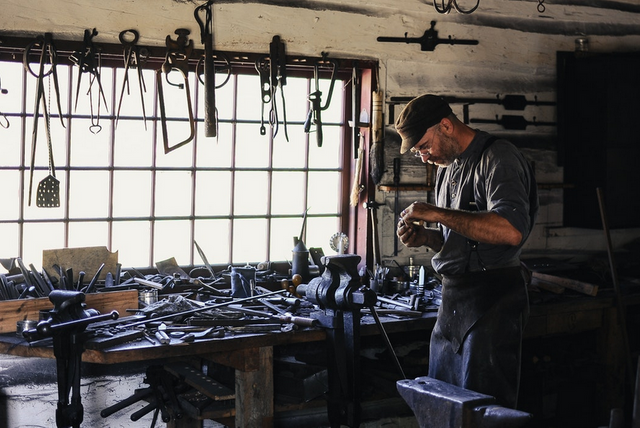 Top Steem Apps
This List is not Entirely in Order. They're all my Favorites!
Gina doesn't have her own website, yet, but she is my absolute favorite tool in all of Steem. She offers Instant Notifications for almost any activity on the blockchain. Get a direct message in discord for comments on your post, replies, @mentions, resteems, and much much more! See This Post for all of the details. Thanks to @neander-squirrel for all of his hard work.
Vessel is a desktop wallet for your Steem Account. This is the most secure way to make transfers. You can use this wallet to manage delegations, witness votes, and all kinds of stuff. Vessel Wallet is in active development, and continually being improved upon by @jesta.
This is an incredible new site for an up to date directory of all steem tools, apps, extensions, bots, etc. Designed to be maintained and expanded with community interaction. Thanks to @noisy for taking steemtools to the next level!
Steemworld is a one stop shop for all kinds of information about your account. It lets you know your rewards for the past 6 days, how much your vote is worth at your current vp, it can calculate upcoming rewards, delegations. The Works! Thanks to @steemchiller for this indisposable app!
This site supplies you with a live feed of who is voting on any of your content. Maybe it's not necessary but sometimes it is nice to watch after you release a post. Or if you see your post jump up in value, this site can tell you which vote gave you that extra push! Steemworld also tells you about votes, but this site is fast, and simple. We can thank @penguinpablo for Steemnow.
Steemd is a block explorer that can tell you about every transaction related to a particular account (type steemd.com/@accountname). There is tons of information available on this site. I won't go into detail about everything available, but there's a lot. This is great for investigative work, or if you are trying to find out some information that's not easily found elsewhere. Thanks to @roadscape for creating "the original" Steem Block Explorer.
Steemdb is quite similar to steemd, except there is even more information available. Particularly about witnesses. My understanding is that @jesta has big plans for steemdb in on the horizon. Besides the fact that steemdb is under active development, steemd is frequently down for maintnence. Similar tools, but I sometimes prefer the simplicity of steemd. Steemdb, however, is hot to trot and good to keep on your radar! (again, you can type steemdb.com/@accountname for detailed information about any particular account.) Besides the usual details about your account, I can see that there are a lot of new features here since the last time I checked it out.
If you're ever investigating, and trying to find out more information about accounts, such as voting habits, this is the place to go. There are a number of tools available on this site that can be very useful for a deeper knowledge about accounts. My appreciation goes to @andybets for steemreports!
This site will tell you about your most loyal, and most influential followers. This can give you an idea of who you might want to send a thank you note to :)
This is a cool way to show off to your crypto buddies about how the Steem Blockchain is #1 in transactions and performance. You can see, here, ranked by amount of transactions, which are the top blockchains to date.
You can use SteemAuto to support your favorite Steemians by voting on all of their posts. You can create a curation trail to can make sure you vote on all of the same posts as another account, and even schedule posts for publishing at a particular time. All Free! Maintained by @mahdiyari.
If you want to give your post an extra boost, use this site to figure out which bots are voting next, and how much has already been sent in for that bid window. Thanks to @yabapmatt for this one!
I use this site if I want to get some BTS or trade Steem for another currency besides bitcoin, such as Ethereum or Litecoin. They have a number of other features, such as account creation, and delegation leases.
Steemian.info is the best resource that I know of to find information about Steem Witness ranks and stats. Including which witnesses are disabled, who votes for them, price feed info, missed blocks, etc. Maintained by @drakos witnesses and the rest of us are grateful!
A Wiki for Steem that rewards you in Steem for updating its contents! Thanks to @steemcenterwiki and all it's contributors.
Chainbb is a forum style front end for the Steem Blockchain that has a communities feature, and more to come by @jesta. You can create your own moderated forum to choose which posts from a particular tag stay in the forum, which is a useful function for community building. The reason it's indispensable for me is that it makes it easy to go over a users post history without resteems and a simple, clean interface. Doing a feature about a Steem user that covers the history of their blog would be very difficult using any other Steem Front End.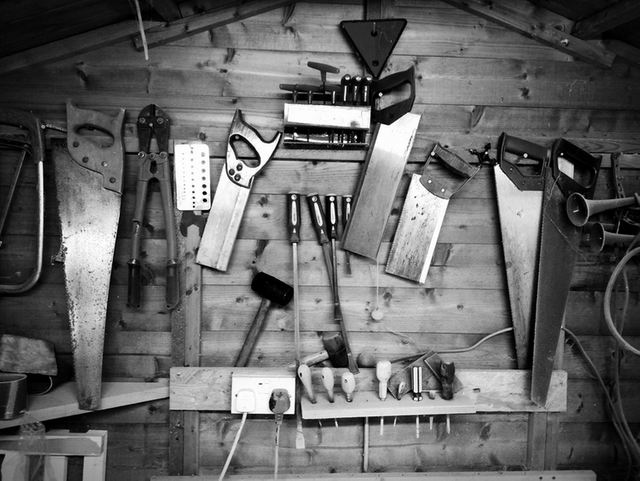 I had to include @dsound because whatever else I'm doing, I enjoy listening to the music created by other Steemians! Thanks to @prc for all of his hard work. I really look forward to the future of Dsound.
That's all for now!
Let me know if there is some essential tool that I've left out of this list. Or even if it's not essential, and you have a favorite I didn't mention, please tell me what it is and why you love it!
Feel free to check out the original post with an Exhaustive list of all websites that relate to the Steem BlockChain.