GINAbot: The Best Notifcation Service in the Steemiverse
New comments? New post by your favorite author? Miss a Block? Price feed out of date? Gina will send you a direct message on Discord for any one of these actions on the Steem Blockchain, and more!!!!
Ginabot has a New Look!!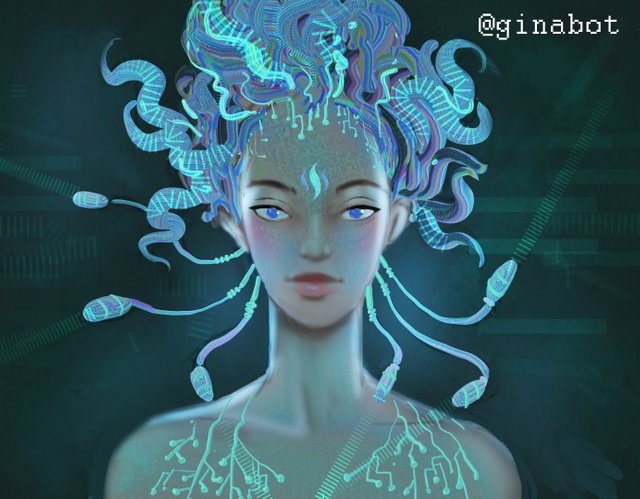 If you've been following Gina for very long, you will notice that she has a new style. Much grattitude to @kemane for coming up with the design. As soon as I saw his work, I knew that you all would appreciate it too!
What can I do for you?
As I learn about the ins and outs of the Steem blockchain, and meet with lots of interesting people, @Ginabot is growing in ways I never expected. For the past few weeks I've been working on RPC rate limiting, and scalability issues. As far as notifications, I focused on witnesses, mostly, but everyone can find something new! There are now updates on so many things!
Settings for Everyone
Preferred Platform
You get to choose from a variety of websites such as Busy, ChainBB, MSPSteem, SteemitStage, and more! This helps if you have a preference of one from the other, or if Steemit is not working right, then all of the links you get from gina will be routed to that platform.

Comments
If you miss an answer to a comment, you might miss a follower. If you are a minnow, you should especially focus on comments, to engage with people and become a known person.

Mentions
Similar to comments, it is very helpful to know when someone mentions your name, so you can go there and upvote if you like or disagree if that's suffices :)

Word watch
This works like mentions but here you can set up any word, or sentence, for notifications (except a few very common words)

Follow, Unfollow + Mute
Who doesn't want to hear about new followers maybe just to keep track of them or to say thank you?

Resteems
What, your post was resteemed? That always makes my day! ;)

New post from any author
If your feed is full of posts, you can set up a few users here just to make sure you never miss a post again.

New post with any tag
Tired of refreshing the site every time you want to know if there is a post with contest or steemdev tag? Wait no more, the solution is to subscribe to any tag!

Blacklist user(s) and/or tag(s)
If you definitely don't care about posts with cat tag, maybe you should blacklist them and I promise you won't hear a word anymore. You can also use this feature to avoid getting notified every second from someone who always mentions you.

Upvotes, downvotes and cancelling of votes
I think it requires no explanation but please be aware that if you have many subscribers, you might be flooded with messages about upvotes. (I hold the right to automatically deactivate this feature if it results in too many messages)

Transfers
Anytime STEEM or SBD is tranferred to or from your account.

Delegation
Receiving or giving Steem Power? I can let you know exactly when it arrives! If you have just withdrawn a delegation, it will take 7 days to get it back. But you don't have to count the days because I can schedule a notification when it is back in your account.

Curation and Author Rewards (NEW)
I know that Steemit is not only about money and you shouldn't see this place as a money making machine but still useful to know when your post pays out or your Curation reward arrives. If you post or upvote a lot, you can choose a scheduled report so that I will collect the data for you and let you know after a day/week/month how much is the what.
Witness Notifications
Producer reward (NEW)
With every block you make some SP, right? But how much is it and when exactly do you produce a block? You will know instantly if you choose to enable this option. If your witness produces a lots of blocks, you might want to schedule your reports daily/weekly/monthly so it won't bother you that often.

Witness vote
Ever wanted to know when someone voted for your witness? This notification shows how much SP you need to progress and of course you will know about various details of the voter too.

Missed block
Missed blocks happen. Now you'll know right when it happens!!! With a maximum 15 seconds delay.

Node Recovery (NEW)
Notification when your witness recovered and produced a block.

Price Feed (NEW)
Keeping the price up to date is very important job of a witness, if your node does not broadcast a price feed for x hours I will let you know, just ask :)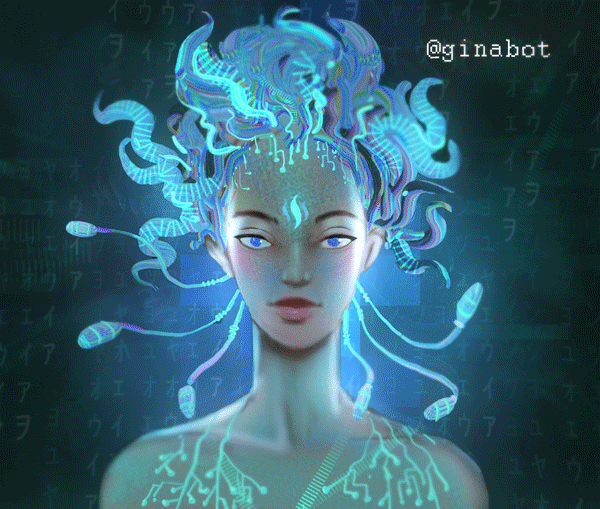 How to Sign up for @GinaBot
Join the Minnow Power Discord Server.
Go to the #registration channel.
type: ..reg SteemAccount replacing "SteemAccount" with your account name, no @ symbol.

Example: ..reg neander-squirrel

Gina will instruct you further about sending her a transfer so she can verify that is your account.
You can fill out your Settings Page by typing ..set
Make sure to choose the very first option on the settings page, to let Gina know to send you notifications!


There is also a ..help command if you ever forget what to do, remember ..help :) You can do all of this in DM with Gina, so once your signed up, you don't even have to go to the server, unless you have some issues, or just want to hang out.
We try to be as helpful as possible when users are having problems, we have a help channel if you need anything. Rest assured we'll get back to you as soon as possible, if there are problems with Gina.
Check here for a more detailed guide, written by @ilyastarar.
Plans for the near future
New server
The number of users already benefiting from the services is growing steadily therefore @ginabot must move to a bigger server to still be able to provide flawless operation. This however will result some downtime because while the deployment is under process, notifications can not be sent. I will minimize the required time as much as possible.
The exact date is uncertain yet as I need to find a good server first but it is expected in the coming days. I will announce the date a few hours before on Minnow-Power Discord #announce channel.
Mention @everyone at Minnow-Power
In the past week there were a few users who abused Discord's ability to mention @everyone. This resulted that many of the people suppressed this setting in the app. Since then I have made sure that only administrators and helpers can call on @everyone and we will do it only when it is absolutely necessary. Please consider turning this function back on, to ensure you don't miss any important announcements which might affect you.
Invites
In the last post I've promised that you will be able to invite @ginabot to your server for your users' benefit but this function will only come online if the new server is up and running. It will be announced here on my blog with detailed instructions, so stay tuned :)
Resources
Feel Free to Donate to the Cause
Gina is completely free, but please consider making a donation to @neander-squirrel who has been tirelessly working on her for many months, aiming to provide the best notifications service possible! @neander-squirrel still has to work a full-time job, and pay bills.
Any support offered will be greatly appreciated!!!
I would like to thank @inquiringtimes for his continuous support from the beggining!

My deepest appreciation for the following users for their donation:
@raggaemuffin @themarkymark @steemitri @faustofraser @smstickkz @gmuxx @samrg472 @beanz @patrice