From last June I had moved most of my blogging to Steem platform. But there are some issues which gets me frustrated from time to time. I know that there are other interfaces which solve this problem to a certain extent but still there are many gaps that needs to be fixed.
Couple of pain points for me are
Ability to save the drafts on the server side.
Intuitive UI and better formatting options.
Better handling of image uploads.
Ability to publish my posts in various publications.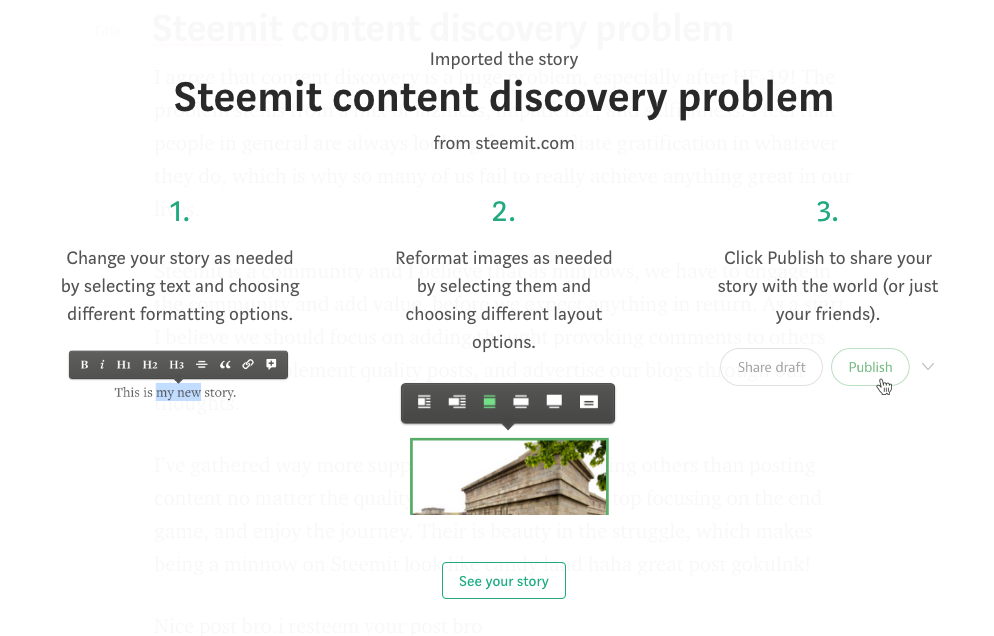 For the above reasons I find medium a much better option. So I am using medium as my drafts interface and then am posting the articles both on medium and steem blockchain. You can check my articles on https://medium.com/@gokulnk While it is a breeze to import your steem posts into medium it is not the case other way around. So I have created a github repo https://github.com/steem-projects/import-from-medium where any developer can provide a pull request. I am just looking for a basic version as of now. Even if it takes the url as the input and generates a text area with the post contents that I can copy paste into Steemit.com I am fine with it.
The bounties are managed by http://steem-bounty.com/