God rage quits while giving away over 50,000 in LIQUID STEEM
Yes, I really am Dan Larimer, here is proof:
Remember in my evil plan for cryptocurrency world domination when I said, "If ever there were a website / marketplace that would bring cryptocurrency to the masses, steemit.com is it."
https://steemit.com/steem/@dan/steemit-s-evil-plan-for-cryptocurrency-world-domination
Believe me when I tell you that "Steemjet is the vehicle that will bring us massive global steem adoption" Steemjet will airdrop STEEM all over THE ENTIRE WORLD! MOO HOO WOO WOO WAH AH HA HA HA HA!!! THE WORLD IS OURS THIS TIME! However, I am a little short on cash right now in my @dan account. Plus, my girlfriend won't let me touch any of my new EOS money, so you will have to make due with the funds in my @dimimp account because... OK, ALL RIGHT, OF COURSE I AM NOT DAN! But I am sure that you already know this because you simply verified Steem's immutable blockchain ;)
It was not hard to prove, and I am finished trying to help my hero, @dan, distribute SBD globally as he had led us to believe was the plan:
https://steemit.com/steem/@dan/steemit-s-evil-plan-for-cryptocurrency-world-domination
There is no school of benevolent whales delegating all their steem power to guarantee effective global steem distribution. I am the dim fool who believed that our creator would not forsake us. Dan showed up here long enough to downvote us which also informs us that there is no imminent help arriving in our battle for global Steem adoption, so we are smart to retreat.
https://steemit.com/steem/@taskmaster4450/time-to-relax-dan-is-not-destroying-steem-and-bitshares#@dan/re-rodneysreviews-re-taskmaster4450-time-to-relax-dan-is-not-destroying-steem-and-bitshares-20180721t143920080z
At least he loves us enough to give us his honest opinion, therefore, I must thank him for this valuable information which allows us to make our next strategic decision faster. I had thought that @dan and I would both be fighting evil together like futuristic superheroes delegating 100% of our Steem Power to altruistic automatic charity robots that would go out and auto-populate the planets: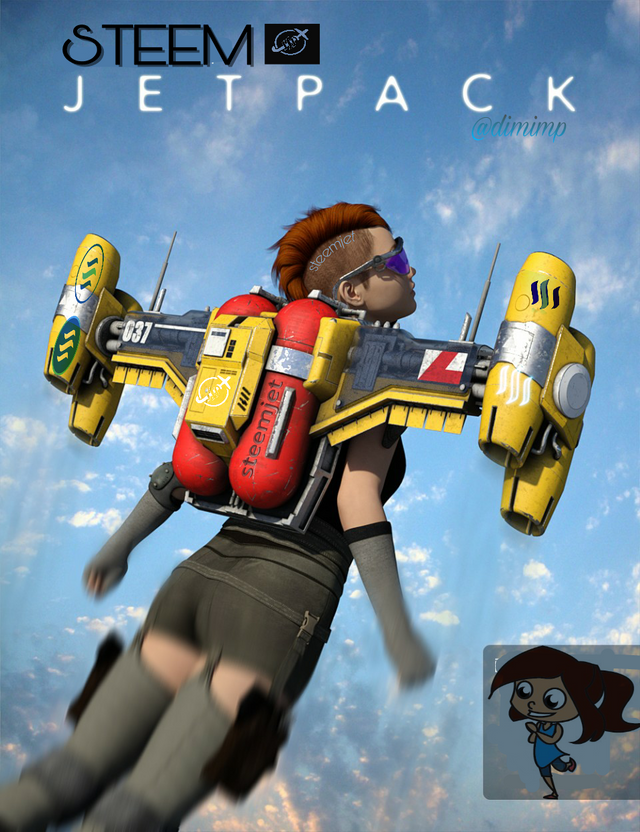 Wow, am I gullible! Our creator has abandoned us. So be it. I am used to facing extreme abandonment situations by the most important person in my life, and am no stranger to homelessness, so having a problem such as "investing into the wrong crypto" is a pretty good one to have in comparison. Dan's rejection removes all hope of global Steem adoption. On the bright side, we completed our Blockchain Tool School because @deandaniel is counting on us to finish what we started:
https://steemit.com/steem/@dimimp/steemjet-world-cup-day-19-blockchain-tool-school-a-fundamental-analysis-of-cryptocurrency
A crypto community has greedy and generous people. Logically, the generous community grows faster. No, I am not Dan Larimer, but I thought that he would be proud of Steemjet, and possibly give you some of his dust. I can not afford to burn my account keys at 100% of your salary.
This was my best attempt at getting us some marketing attention from the big whales, but it appears that nobody wants to help Steemjet distribute steem globally, and therefore, we are officially ending this particular initiative. We will still teach crypto and on-board new people, but we logically want them to make the most money. And based on the results of our science experiment, powering down like @dan the creator is a smart start. The next step after powering down is for us to purchase the crypto that is scientifically most likely to appreciate in value against BTC!
Lesson 4 Adoption (market penetration) – Who else owns your crypto?
If Steemjet is going to teach the world about crypto, then it is important that we present an impartial fundamental evaluation. We cannot persuade people to buy SBD simply because we already own it. That is not an expression of love. We must evaluate the market penetration of SBD vs LTC and the other top currencies competing to be the most recognized transactional crypto in the same way that BTC is the most recognized store of value crypto simply because BTC is the world's first legal ponzi game.
BTC development can afford to be slow because no other crypto is competing to be the world's first unstoppable ponzi. Therefore, a market for faster and cheaper transactions has developed. The only current competitors in this race are NANO/DGB/LTC/SBD. Bear in mind that NANO is not a true blockchain.
The 5 value factors are derived from performance and scored like a soccer game:
VALUE FACTOR 1 of 5 - Transaction Speed (time is money)
NANO - 3
SBD - 3
DGB - 1
LTC – 0 (at least 1 with lightening network upgrade)
3 = instant (within a few seconds)
1 = (15 seconds)
0 = over a minute
VALUE FACTOR 2 of 5 - Simplicity (ease of use)
NANO - 3
SBD – 0
DGB - 3
LTC – 3
3 = no initial waiting period (time is money)
1 = no initial waiting period but difficult wallet instructions
0 = initial waiting period
VALUE FACTOR 3 of 5 - Transaction Cost (money is time)
NANO – 3 (free)
SBD – 3 (free)
DGB – 1 (cheap)
LTC – 1 (cheap lightening network transactions)
3 = free
1 = cheap (fraction of a penny)
0 = over a penny (non-negligible)
VALUE FACTOR 4 of 5 - Utility (resistance to attack)
NANO - 3
SBD - 3
DGB - 3
LTC - 3
3 = functions as advertised
1 = inconsistent function
0 = potential for malfunction
VALUE FACTOR 5 of 5 - Adoption (market penetration) – Who else owns your crypto?
Is the creator still interested in global adoption?
LTC: Yes, Charlie Lee generously distributed his coins to others and actively supports the LTC Foundation that is building the network.
NANO: Yes, the developers are actively building
DGB: Yes, the developers are actively building
BTC/STEEM: No, Satoshi Nakamoto does not have time to devote to promoting his community, and Dan Larimer does not have the time nor desire to help us, and just like Satoshi, Dan still owns Steem. Incidently, this is one of the factors that guarantees that either LTC/NANO/DGB will soon rise relative to BTC even after the lightening network is implemented. Like it or not, this major fundamental (to adoption) aspect allows the market to differentiate, and we describe this phenomenon in our Blockchain Tool School which makes our crypto course unique.
NANO – 1 (short distribution period but full inventor support)
SBD – 0 (short distribution period and creator, who still holds, has abandoned for competitor)
DGB – 3 (long distribution, full inventor support)
LTC – 3 (long distribution, full inventor support)
FINAL SCORE – MOST EFFECTIVE TRANSACTIONAL CURRENCY
NANO – 13 (not a true blockchain)
SBD– 9
DGB – 11
LTC – 10 (will rise to at least 11 with lightening network)
So judging by the final score, it appears that Blockchain Tool School can not recommend SBD.
We need to be diversifying into LTC/DGB and others with high Blockchain Tool School scores.
Because time is money, I am offering to buy out each and every one of your contracts at a rate of 1/6 in liquid STEEM.
If you are member of SF7 and your delegation is 600 SP, then you can choose to accept 100 STEEM immediately so that you can buy some crypto with a higher Blockchain Tool School score. If you are in SF1, then you would receive 1000 STEEM. This applies to all the big delegated accounts, contest and steemjet accounts, jetpacks, mini-packs everything, all delegations.
Bear in mind that our strategic direction has changed so now it will be harder to keep your grades up and obtain promotions and raises and contract extensions while I am powering down and diversifying into the currencies that we know will rise in value faster than Steem based on our comprehensive fundamental evaluation.
I love you and therefore refuse to lead you astray with bad advise. We analyzed the fundamentals of crypto, and are faced with the adverse consequences of having invested in the wrong crypto. Steemjet is no longer focusing on global Steem adoption. Instead, we will focus only on teaching and distributing the true blockchians that will bring wealth to our friends and family.
I am powering down just like @dan. He is not dim, like me, so we need to be like him. I will still be able to fund community operations in SBD rather than delegated steem power, but my liquid capital is going to be a mix of LTC/DGB/NANO, and a few others with high scores.
Many of you will probably want out of your contracts now that our final results are in. Sign up in the comments section below to receive your cash infusion of liquid steem at a rate of 1:6.
I am looking at paying out over 50,000 STEEM to the Steemjet community!
I will still be here. I am not as busy as our real creator, but I now have time to process requests again now that our big marketing promotion is complete.
I would leave you with the words of our creator if I was not so disappointed that I even felt like I needed to have a hero. Going forward, I will show you who I am, although I will certainly not be as happy or wealthy because I doubt that I will be able to transfer much of my locked up Steem Power into crypto that is about to actually achieve the next level of global adoption/distribution/utilization before it actually happens. Powering down takes a very long time, and I promise to pay the Space Force first before I personally cash out.
How could I believe such a fanciful lie? Why am I so gullible?
https://steemit.com/steem/@dan/steemit-s-evil-plan-for-cryptocurrency-world-domination
"The road is long, but the Steem community will eventually follow the yellow-brick-blockchain to the Emerald City and in the process overcome the wicked witch of the west. The Steemit community just needs to over come its fears, stop being cowardly, and find it in their heart to love one another.
Maybe the plan isn't so evil after all."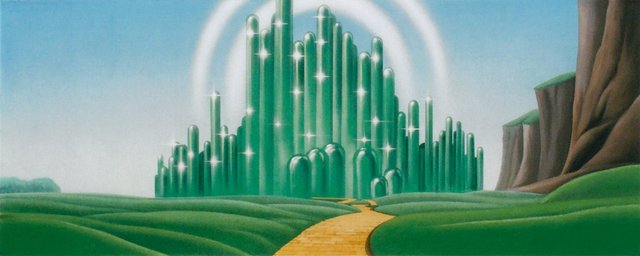 I guess that is why they say that you should not meet your heroes because the disappointment will wreck you. I am sorry kids, I tried waiting and waiting, but it looks like Santa is not coming to Nigeria this year. I had hoped that Dan would remember that he once told his adoring fans that he was interested in global Steem distribution, and maybe help fund Steemjet, but the newly uncovered truth is that Steem fails Lesson 4, and that the joke has been on his biggest and most gullible fan all along, me.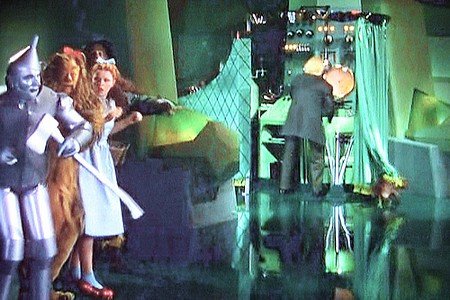 I will begin powering down immediately. I am sure that we all will not be able to cash out of STEEM before the next wave of adoption crashes, but I guarantee that I will be the last one out. OK, in the comments section below, please let me know, who wants their liquid steem cash money payout.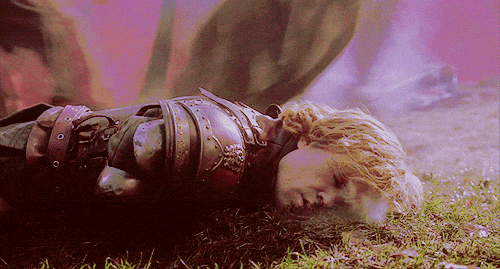 I will leave you with the words of @emmycapable
"On the wings of Superstars, we'll be making some changes"
https://dsound.audio/#!/@emmycapable/20180720t070406244z-united-emmy-capable